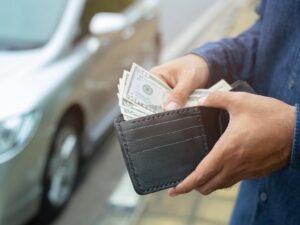 Do you know that there are periods of the year when shipping is most convenient and affordable? Learning about the seasonal fluctuations can save you a lot of stress and money when shipping a car. Just like any other business, the auto transport rate flows along with the seasons, which accounts for certain changes observed in the industry such as the auto transport rate.
The best time of the year to ship your car is when shipping demand is less and auto transport rate is low. These are the lull periods in the auto transport industry, unlike the holidays, when shipping is not only fast but affordable. However, there is more to seasonal fluctuations in auto transport than it appears.
Here, we will consider in detail why you should pay attention to the auto transport industry seasonal trends. You will get to know how the peak seasons affect you as a customer (so that you can make informed shipping decisions). Lastly, you will understand what these seasonal changes mean for the auto transport industry.
What Is the Car Hauling Season?
As explained above, the car hauling season represents the high and low periods of the auto transport industry. These are times of the year when shipping is either fast or slow, cheap or expensive, convenient or tedious.
The flow of the auto transport rate through the year is typically driven by demand, seasons, holidays, weather, and sometimes gas price. These periods of high/low activities impact the shipping cost and the delivery time. It helps you to know the best time of the year to ship.
Winter, Snowbirds and Auto Transport Rate
Winter is one of the slowest periods for the auto transport industry. This is because truck drivers are home with their families during Christmas and New Year. Even when auto transport brokers provide deals for carriers, drivers are not just willing to get back quickly on the road. However, it is a period when orders pile up, and customers get worked up for not getting their delivery on time.
The most stressful periods in December are usually the last week of the year that leads up to Christmas. It may also include the first two weeks of January. Even though orders keep piling up, the auto transport industry is low on supply since only a few truckers are available. This is what we refer to as seasonal fluctuations in auto transport.
One key factor that drives demand during this period is the snowbirds (majorly retirees moving from North to South). They migrate due to the warm south weather and ship their vehicles to southern states like Texas, Florida, and Georgia during winter.
Demand may not be very high at the onset of winter, especially for routes not often traveled by snowbirds. However, demand heightens at the north-south routes during the few weeks leading up to Christmas due to snowbirds. Here's what you need to know– customers that pay a higher price during the rush are given top priority.
So, an auto transport broker will most likely make customers see why they need to pay high prices, especially in late December and early January. Afterwards, normalcy is usually restored about 3 to 4 weeks into January to clear out the order backlog.
One factor that can also increase demand in December is car sales. Although car dealerships record low auto sales in December, they offer deals and discounts to boost sales during this period. Hence, orders for shipping could increase a bit in December/January.
Auto Transport Rate in the Month of February
This is also a slow month for the auto transport industry because costs are not very high, and shipments are few. However, some companies continue with the auto transport rate from January, when prices should be lower in February. Ensure you compare the auto transport rate from different companies to know which is best and affordable for you.
So here's is what to do to avoid the January rush, have a smooth auto shipping experience, and make sure your shipment arrives when you need it. So here's a synopsis of what to do during winter:
Book early – before the December/ New Year rush.
Wait for the rush hour to be over before shipping
Opt for the more expensive option
According to a study, it might also interest you that January is the best month to purchase a used car. The study revealed that January, February, and December are the best months to secure a good deal for used vehicles.
Auto Transport Rate in Spring Months

The snowbird season arrives again as winter winds up and temperatures return to normal. As such, snowbirds prepare to make their way back to their homes up north. Now, the cost of vehicle transport from the south to the north becomes higher compared to moving to the warmer states. For instance, shipping to Florida in March would cost less than shipping from Florida.
There is also a pretty high demand for auto transport services in spring but not as intense as summer. Consumer spending could also reveal much about the car hauling business. One of the best measurements of the overall consumer spending in the U.S is the automotive industry. Car sales tend to increase during the spring months as people receive tax refunds and the weather becomes warmer in the United States.
Snowbird season continues into April and May and shipping costs from southern states are still expensive. It is due to thousands of snowbirds moving back to the northern states. On the contrary, traveling from the north becomes cheaper. In this period, getting a lower auto transport rate to the north could mean that your car shipment will come late.
Auto Transport Rates in the Summer for The Car Hauling Business
Summer months are the peak months or busiest for the auto transport industry. In the hot months (summer), demand for shipping into the city is always on the high side, driving costs higher. Traffic congestions in cities also contribute to the auto transport cost during summer.
The common trend in this period is that college students ship their cars home in late May and June and do the opposite in late August. During the summer months, prices do not differ very much regardless of the direction you are heading. The auto industry is a bit more balanced this time except for independence day.
The 4th of July is like the Yuletide period when truckers and every other person want to be home with their families. Again, there are fewer truck drivers and a gradual pile of orders, so car shipping is slower. It may take the auto transport industry almost a month before everything returns to normal.
Otherwise, demand is usually more consistent, which leads to increased auto transport rate. During summer, prices may increase because of the high demand for shipping in cities and congestion of roads leading to major metro areas. As a result of congestions, shipping prices are always higher because truckers consume more fuel and spend more time driving.
Is Fall the Best Time of the year for Shipping a Car?
September, October, November – the fall months are the best time to ship your cars. They may also be an excellent time to schedule your vehicle for shipping before the December rush. This is because the period comes with good weather that allows easy driving. The roads are also less congested since students are back in school and parents are at work; no one is on vacation. So, as a customer, you may enjoy cheaper auto transport rate and faster services in the fall.
Winter vs. Summer: When Is the Best Time to Ship?
Shipping your car in summer is easier and faster than shipping in winter. The reason is that the weather is more favorable during summer, and drivers do not have to drive through challenging weather conditions.
However, there is a higher demand for auto transport services during summer, making it very costly. So, shipping rates are higher in summer because demand is always higher. Regardless, you can always select any car shipping method of your choice in summer (either an open carrier or enclosed carrier).
On the other hand, shipping in winter is usually very slow because demand is low. However, prices always rise towards the end of the year, especially the last ten days. This is due to snowbirds heading from the north to the south. As a result of the move, the period is hectic for the auto transport industry.
Car dealerships also offer end-of-year deals during this period to clear out their inventory to accommodate new models. As such, prices also rise as auto carriers are busy transporting the cars to their new owners. If you plan to purchase a vehicle during the winter holiday, make sure you have scheduled your delivery early enough to have it delivered on time.
However, if you schedule your vehicle during the winter holiday, prepare for some delivery delays. Apart from the accumulated order during the holiday, the weather is also unpredictable. Generally, the cost is lower in winter compared to summer. So, winter may be the best time to ship compared to summer, but that is only applicable when you ship early before the holiday.
Snowbirds Routes with The Highest Auto Transport Rates During Seasonal Fluctuations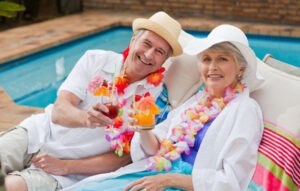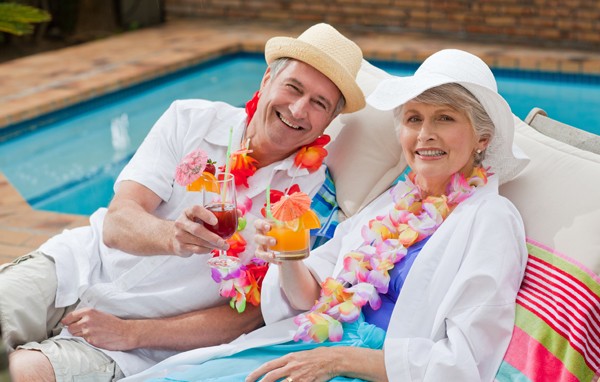 As mentioned, auto transport rate may be cheap in winter because the demand is lower than in the summer months except for the holiday season when demand builds up. Due to the low demand, at least much lower than summer, carriers also tend to lower shipping costs to incentives to shippers.
Most snowbirds travel from the north down to the south when winter approaches. As you may now know, this seasonal migration affects the car hauling business. Common northern states where snowbirds migrate include New York, Connecticut, and New Jersey. They include mid-western states like Wisconsin, Illinois, and Minnesota. They also move from northwestern states like Washington and Oregon.
The major snowbird southern states include Florida, Texas, Arizona, Georgia; routes from the north to south are typically referred to as snowbird routes. These routes usually cost more when moving south in winter because there are few drivers to handle the orders. However, shipping to northern states will not cost as much as moving to the south in winter.
How Can I Save Money On Shipping a Car?
We understand you do not want to drive yourself, as this requires a lot of effort, time, gas, and money, especially when driving over several miles. There are other ways to save money when shipping to your destination.
As you already know, one sure way to save cost is to understand the seasonal trends in the auto transport industry and how they influence the price. Know when to schedule your car shipping. Here is a summary of how to ship during holidays:
Schedule your shipping before the holidays.
Wait for off-peak periods to ship your car
Shipping your car to states where there is low in-migration
Auto transport rates are low when demand is low.
Below are other ways to ship your car to save cost:
Choose Terminal-To-Terminal Shipping
Terminals are very easy to locate by car carriers compared to remote areas. This shipping method is more affordable than door-to-door shipping. However, the catch here is that you'd have to drive your vehicle to the pickup and destination locations or assign your friends or family. You have to be careful not to leave your car for long at the terminal because some may charge you storage fees.
Choose The Open Carrier Auto Transport Method
The open carrier is not as expensive as the enclosed carrier. The cars are loaded onto an open carrier, with about seven or eight other cars going to your destination. It is a fast shipping means but doesn't offer as much protection as the enclosed carrier.
The enclosed carrier offers extra protection to your vehicle against harsh weather conditions, road debris, and dust. Enclosed car carriers may be ideal for luxury or classic cars or vehicles that require special handling. Opting for enclosed transport will cost about 50% more than the other method.
Plan Your Pickup and Drop-Off Locations
To save cost, plan your pickup and drop-off locations. Make sure you choose locations that work best with your schedule. You should pick central locations as your pickup and drop-off locations and not remote areas. The reason is that truck drivers are not always willing to go to remote locations, especially in this post-pandemic period. Even if they agree, be prepared to pay a lot more.
 Compare Multiple Quotes
Regardless of when you plan to ship your vehicle in a year, try always to compare shipping quotes. After checking a car shipping company, check what people say abou them. However, you need to know that a low quote doesn't always mean the best service.
How Far Ahead of Time Should You Ship Your Car?
Shipping a car requires proper planning to have the optimum results. So, plan to avoid the common delays that others face due to lack of preparation.
The best time we'd recommend you to schedule your shipping is about a month ahead. Regardless of the month, you are shipping your car, plan about 4 to 5 weeks earlier. Doing this will save you some money and afford you the best auto transport experience.
Other Factors to Consider During Auto Shipping
No matter when you decide to ship your car, rushing your delivery will cost more. As we mentioned, the expensive orders are filled first. You will have to pay some extra dollars to have your car arrive at an earlier date than the quoted date. To do this in some companies may cost you at least double the initial price.
Summer shipping will cost more if you live in a major city. Driving in summer may be easy, but not when shipping to a major city. This is because carriers will face traffic and congested roads, which will add to the shipping cost.
One other factor to consider, irrespective of shipping time, is gas prices. It will cost you more to ship a car when the fuel price is high. The transport price becomes even costlier when traveling over a great distance since more fuel will be consumed. So, you can watch out for periods when fuel prices are higher, like summer
So be prepared at any point to consider fuel prices. However, you don't have to worry; a good auto transport company should give pricing that reflects the fuel cost. Ensure you contact a reliable car shipping broker to give you a right estimate. Do not work with an auto transport broker that is not transparent with the pricing.
Avoid shipping during seasons with high demand, especially the holidays, because shipping is always slow. February is a great time to ship your vehicle since fewer cars are on the road. You may find that some companies have not lowered their high season rates at this moment, be wary of such companies. It means that you will be paying more than you should.
Employ the Services of a Reliable Auto Transport Broker
Now. you can use these seasonal fluctuations in the industry to your advantage once you master how the auto transport season works.
Driving your car down south by yourself is not always the best choice. The reason is that you'd have to spend more compared to hiring an auto transport broker to arrange a carrier for you. For instance, you have to consider paying for gas, food, accommodation, and emergencies like accidental flat tires.
Needless to say, the weather during winter is not very favorable along some snowbird routes, and driving through may be dangerous. It is an arduous task to make a round trip from the north to the south. Truck drivers are trained to drive long hours and experienced in navigating rough road conditions.
Whatever period of the year you plan to ship your vehicle, always do so with reliable auto transport companies. Ensure that the auto broker you are scheduling your auto transport with offers transparent pricing. Always do a thorough check and check for customer reviews. You can call our representative today to get an instant quote from us.
Lastly, whenever you want to ship your automobiles, ensure that you plan ahead of time. This gives you ample time to prepare your vehicle for shipping and also have your car shipped and delivered on time.
Metti International Can Help You Ship Your Car
Are you a snowbird, parent, student, or military member planning to ship your car? Irrespective of the time of the year you plan to ship your vehicle, or where you plan to ship to, you can save a great deal of time and money with Metti International. Are you shipping to Florida, Texas, Arizona, California, or coming back home north?
For a smooth transport experience, Metti International is your trusted and reliable auto shipping broker. We provide a wide variety of car shipping options to provide the best experience for you. We are a three-time finalist for the "Torch Award Finalist" by the Better Business Bureau for Ethics (BBB) and work with a list of trusted carriers. As a licensed and bonded car shipping broker with the Federal Motor Carrier Safety Administration, we are committed to providing you with exceptional customer service and competitive pricing.
Call Metti International today at 866.620.1776 or request a quote online. You can also visit our website at www.mettiintl.com.