Los Angeles Auto Transport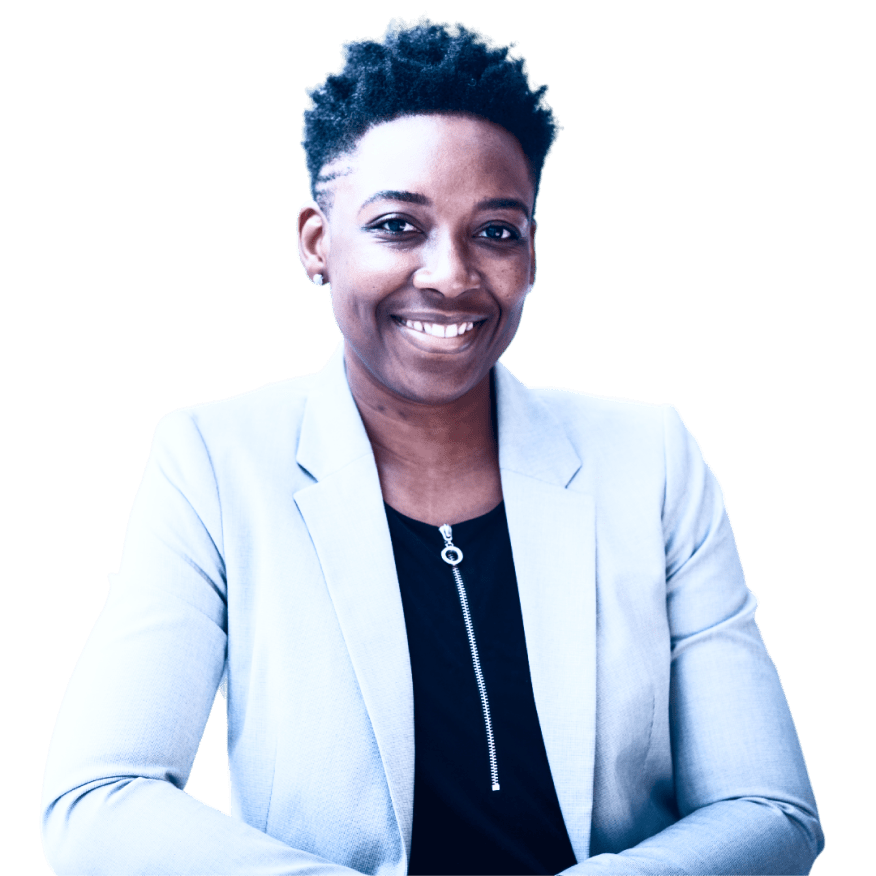 "Everything about my car shipping experience with Metti was fantastic! I was very nervous about shipping my car to Alabama but Metti went above and beyond and exceeded all my expectations."
Safe and Trusted Auto Shipping Services in Los Angeles County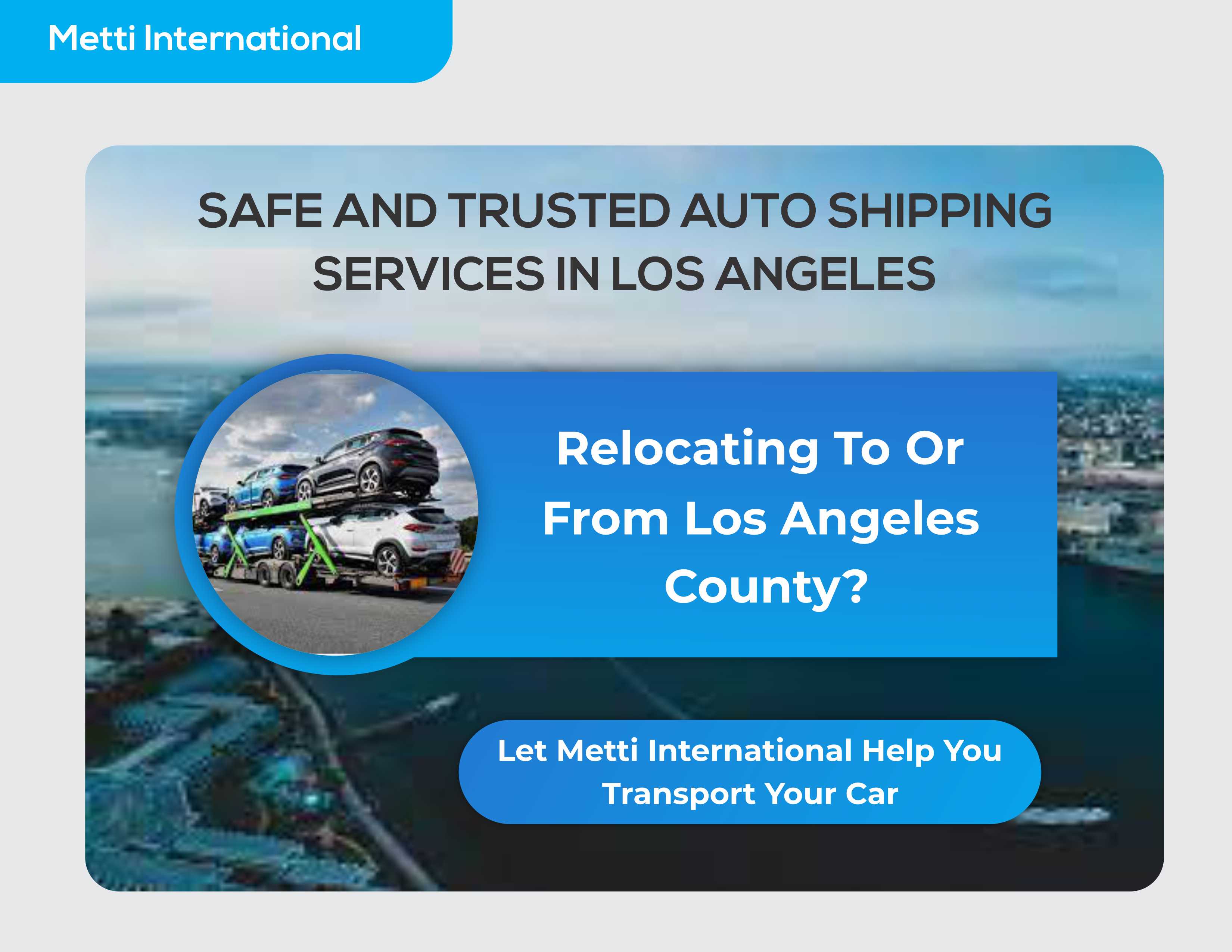 Los Angeles is located in a Southern California basin very close to the Pacific Ocean. Los Angeles, also called LA, is the largest city in California and the 2nd most populous in the United States after New York City. LA is a city with a population of more than 3.898 million. Notably, LA is nicknamed "The Entertainment Capital of the World" because most of the American television industries and motion pictures are based in this city. So, you won't want to miss out on the good sights while visiting the city.
The huge metropolis of Los Angeles has long been renowned globally in the film and entertainment business, notably for Hollywood, a destination that has lured ambitious actors and actresses from throughout the country over the years. Los Angeles is a diversified metropolis known as the creative capital of the United States. Gourmet restaurants, world-class shopping, world-class museums, numerous famous beaches across, and exciting family activities await visitors to this vibrant city.
The average number of cars per household in this county is also astoundingly high. According to 2019 statistics, every home in Los Angeles, California, has an average of two vehicles on the road. This shows that almost (if not all) residents have automobiles to transport them around the city.
Considering moving to LA County? When relocating to Los Angeles, you cannot do so without a car. You need an auto transport company to take care of your car shipment. Hence, whether you're planning to visit the city for business or just for a break, let Metti International help you transport your car.
How to Choose a Car Shipping Company?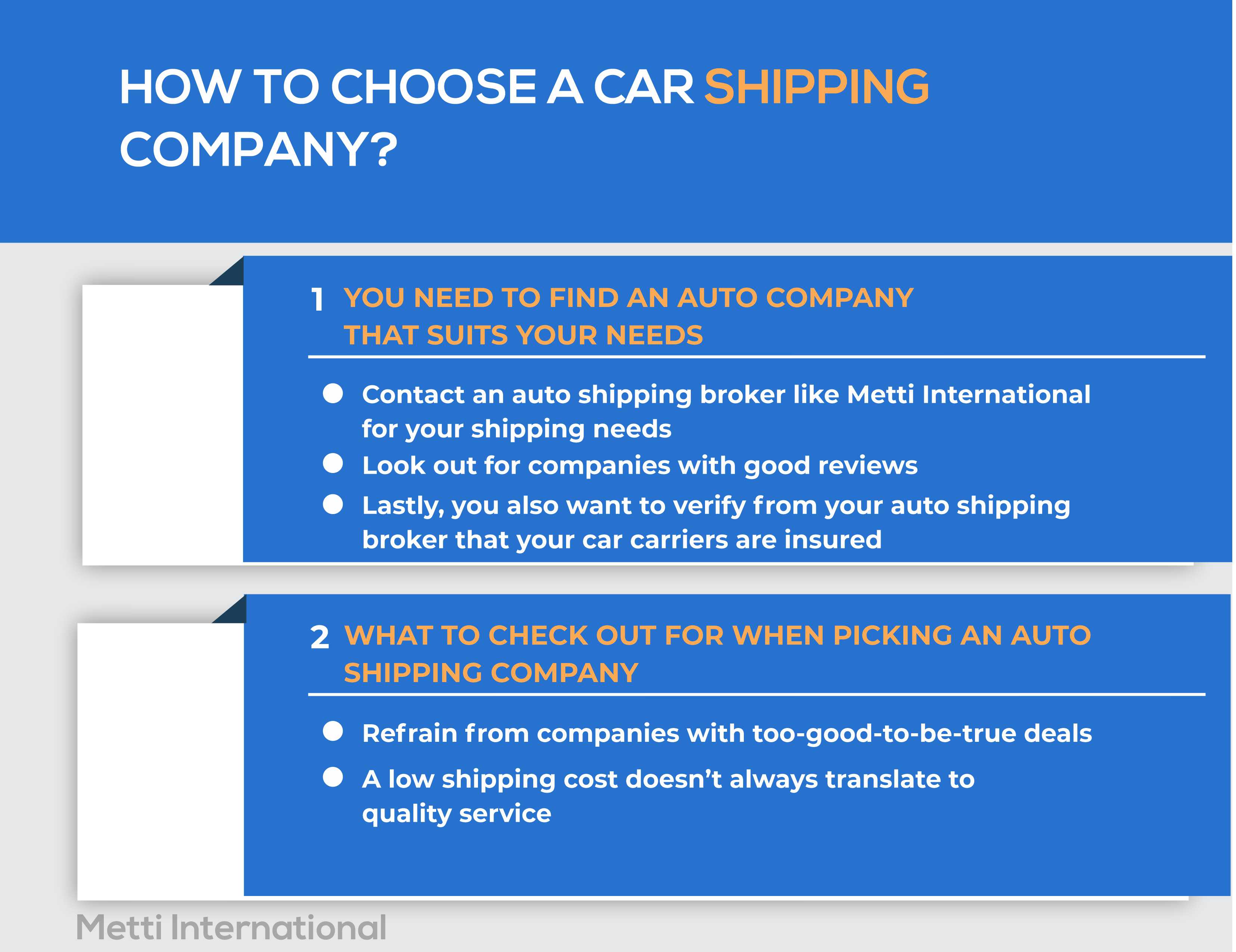 Auto transport companies help shippers move their cars from one place to another, especially over long distances. They relieve customers of the hassle of having to drive to such locations by themselves. Hence, if you intend to relocate to Los Angeles County, you first need to find an auto company that suits your needs. A company that you can trust to provide a seamless and smooth delivery of your car.
If you need professional carriers for your car, your first contact is an auto transport broker. They are always industry professionals that act as the link between you and the auto transport carriers. When choosing an auto transport company, the first consideration is that it must be registered with a regulatory body – The Federal Motor Carrier Safety Administration (FMCSA). Check the auto transport company's review online to see what other customers say about them. Lastly, you also want to verify from your auto shipping broker that the car carriers are insured.
While searching for the right Los Angeles auto transport company to ship your car, refrain from companies with too-good-to-be-true deals. Those are kinds of auto transport companies to avoid. A low shipping cost doesn't always translate to quality service.
You can check what our customers say about us here at Metti International.
Car Shipping Companies Near Me
Los Angeles County, CA is a large and densely populated city, making it difficult to locate a shipping firm that is both reliable and affordable on your own. We can help you find car carriers to help you ship your car to and from Los Angeles County. Metti International works with an extensive network of qualified and reliable carriers. We will help you ship your vehicle.
Los Angeles Auto Transport to/from a Long Distance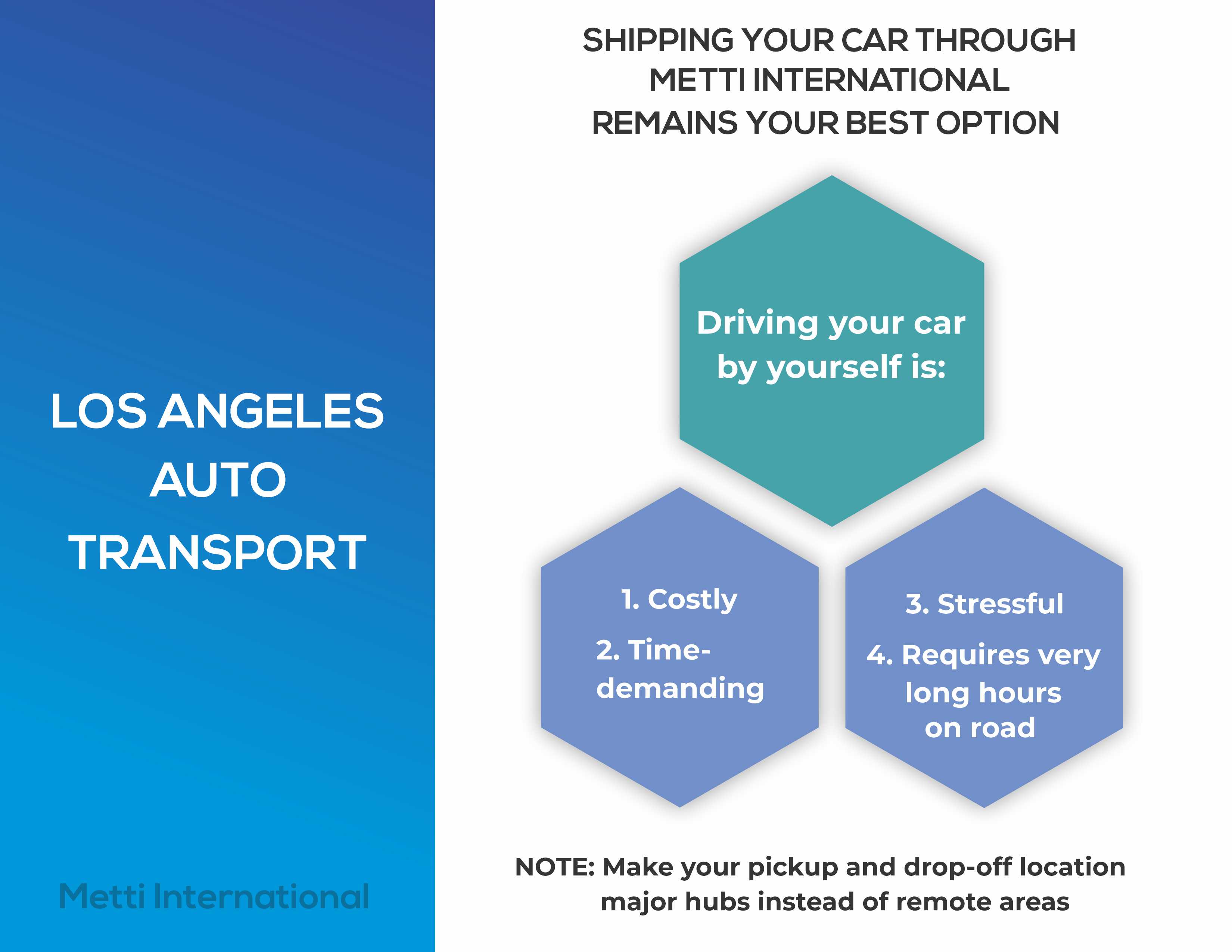 If you're moving to or from Los Angeles County, particularly from a distance, shipping your automobile is still your best choice. Driving by oneself is time-consuming, expensive, unpleasant, and necessitates many extended stretches on the road. As a result, you shouldn't abandon your vehicle without a convincing reason. The reason is apparent – Los Angeles is a highly populated city (the second-most populous city in the U.S).
However, if you're traveling a long distance, you'll need to ship your automobile. The auto transport shipping company considers several variables before quoting you a price, which we discuss later in this article.
Metti International also recommends that clients avoid picking up and dropping off their shipments in remote areas but, instead ship to and from central hubs. Transporting a second vehicle from such far-flung locations is more expensive. Moving to rural places is also time-consuming for carriers. So, its best to select central areas as your pickup and delivery sites.
Safe and Reliable International Auto Transport to /from Los Angeles County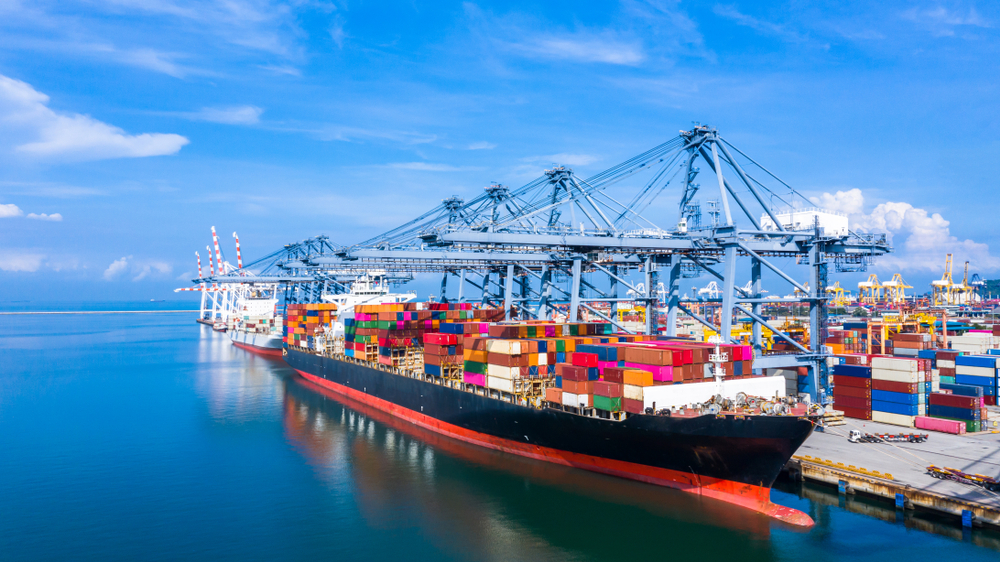 Overseas shipping is not as hard as it may pose but a little more complex than domestic car shipping. However, we are always prepared to take your shipping order. You can speak to our representative today to ship your car, motorcycle, or even military vehicle to Los Angeles County. After the necessary considerations, we'd have the carrier pick up your vehicle and move it to your destination.
International auto shipping costs more than auto transport across states. Meanwhile, the cost of shipping internationally through the port of Los Angeles will depend on the method of transportation you choose – either RORO shipping or Container shipping. Presently, RORO is not available at the ports.
This is used to ship wheeled cargo such as cars. This method makes it easy to drive your vehicle on and off the ship; hence, it only works best for operable vehicles. RoRo is also best for vehicles that cannot fit into a regular container.
It is the most cost-effective shipping method and has a very simple loading process. Hence, it is an affordable and fast means of shipping vehicles. However, RoRo is not available in all ports.
This is an expensive method of shipping your car, but you can save costs by sharing the container with other cars going to your destination. When you share with other vehicles (usually 4 or 6), they are loaded into the container to be shipped at once at the auto transport depot. The shipping method is referred to as Shared Container Shipping.
Conversely, it is referred to as Exclusive Container shipping when you do not share a container with any other car. With this shipping method, the shipper (customer) can ship their personal properties with the vehicle.
Container shipping protects your vehicle from harsh weather conditions and debris. So, your vehicle is kept in perfect condition throughout shipping. It is best for shipping inoperable vehicles.
To avoid additional fees, such as storage fees and delays at the port, make sure to have arranged for a truck driver to ship your vehicle to your destination. We can arrange for a reliable truck driver to pick up your car and transport it to your destination once it arrives at the Port of Los Angeles.
How Much Does It Cost to Ship a Car to Los Angeles County?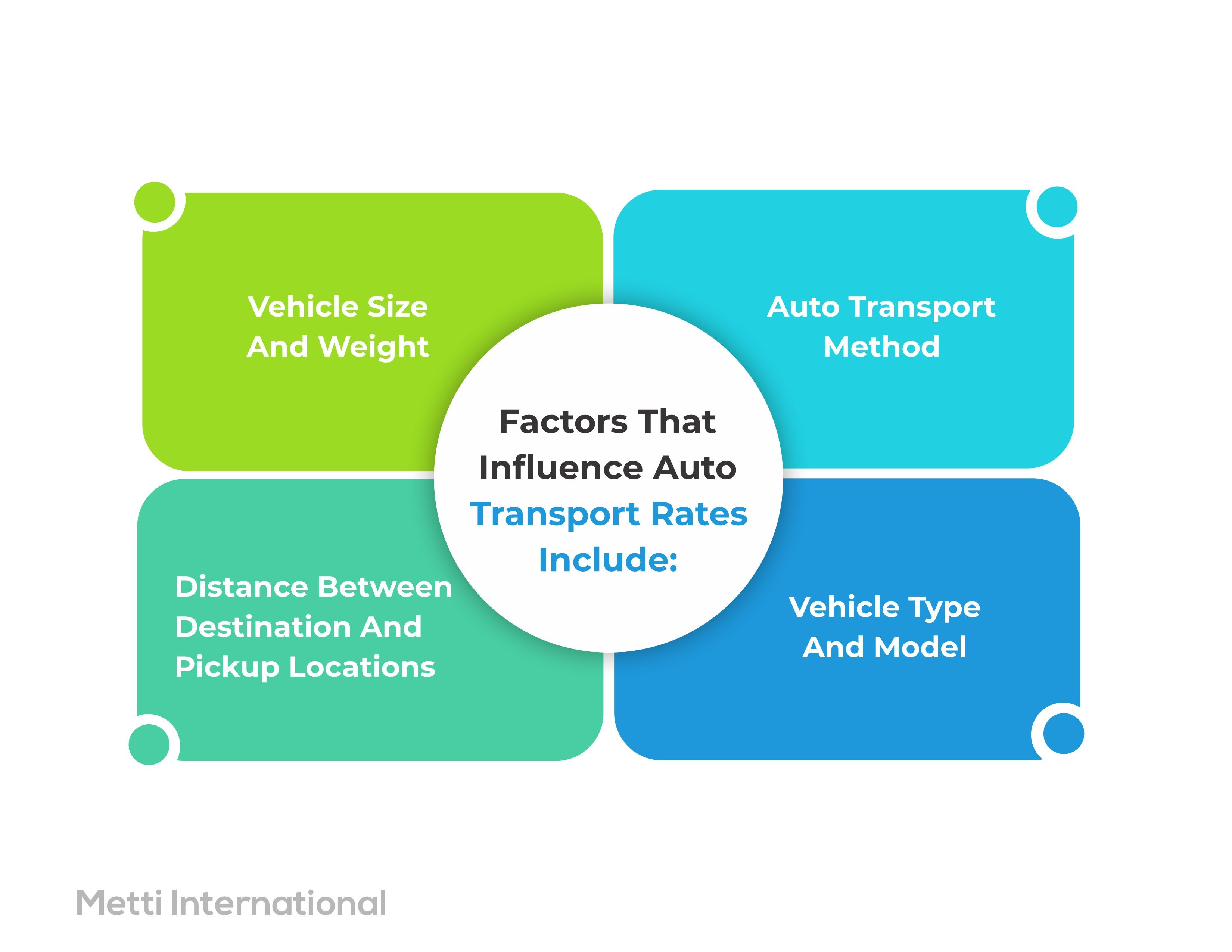 The cost of transporting your automobile to Los Angeles varies widely depending on where it is dropped off and several other considerations. Inoperable cars will cost extra since expert loading and unloading are required. Other elements that impact auto transport direct pricing include:
●       Vehicle Size and Weight
The size of your vehicle (length, height, and weight) greatly impacts shipping costs. Therefore, the heavier or larger the car, the greater the cost.  There is a maximum permitted weight and height for trailers, so carriers may charge more for heavier vehicles to make up for the space they occupy. For instance, shipping a modified pickup truck will definitely cost more than a compact car. The pickup truck may not fit easily into the regular auto transport enclosed trailers and may require a flatbed truck to transport.
●       Type of Transport
There are two kinds of auto transport – enclosed carrier and open carrier. Given your chosen method, the cost of shipping will vary. Nevertheless, the open carrier is the most cost-effective as it shares a trailer with about nine cars. With this method, there are chances that your car will be affected by debris during shipment, although very minimal.
The enclosed carrier offers maximum protection to your vehicle against arid weather conditions and debris. Since fewer cars are in the enclosed carrier, auto transport cost is always higher.
●       Distance Between Destination and Pickup Locations
The distance to be traveled by the carrier while transporting your vehicle also impacts price. Traveling longer distances cost the carrier more in terms of gas fees and trucker's pay. So, these costs will determine how much they will charge for shipping your vehicle to your destination.
●       Year and Model
Shipping a luxury or classic car will cost more than a regular vehicle because it will require additional attention and expertise, especially during loading and unloading. So, when calculating shipping costs, carriers consider the type of car you want to ship.
Estimated Costs and Transit Times for Los Angeles County Auto Transport Trips
| SHIPPING TO/FROM | COST | DISTANCE |
| --- | --- | --- |
| Alameda, CA to Los Angeles, CA | | |
| Clark, NV to Los Angeles, CA | | |
| Cuyahoga Falls, OH to Los Angeles, CA | | |
| Hillsborough, CA to Los Angeles | | |
| Maricopa, AZ to Los Angeles, CA | | |
| | | |
| Palm Beach, FL to Los Angeles, CA | | |
| Riverside, CA to Los Angeles, CA | | |
** Please, note that the prices above are for Mid-sized Sedan
** Also note that this price estimate is subject to several factors, which include the period of the year, the type of car you are shipping, the method of shipping, your scheduled shipping date, and the exact location of delivery. Contact Metti International at 866-620-1776 today to know more about everything relating to your car shipping. You can also request a quote now.
How to Ship from Los Angeles County Car Dealerships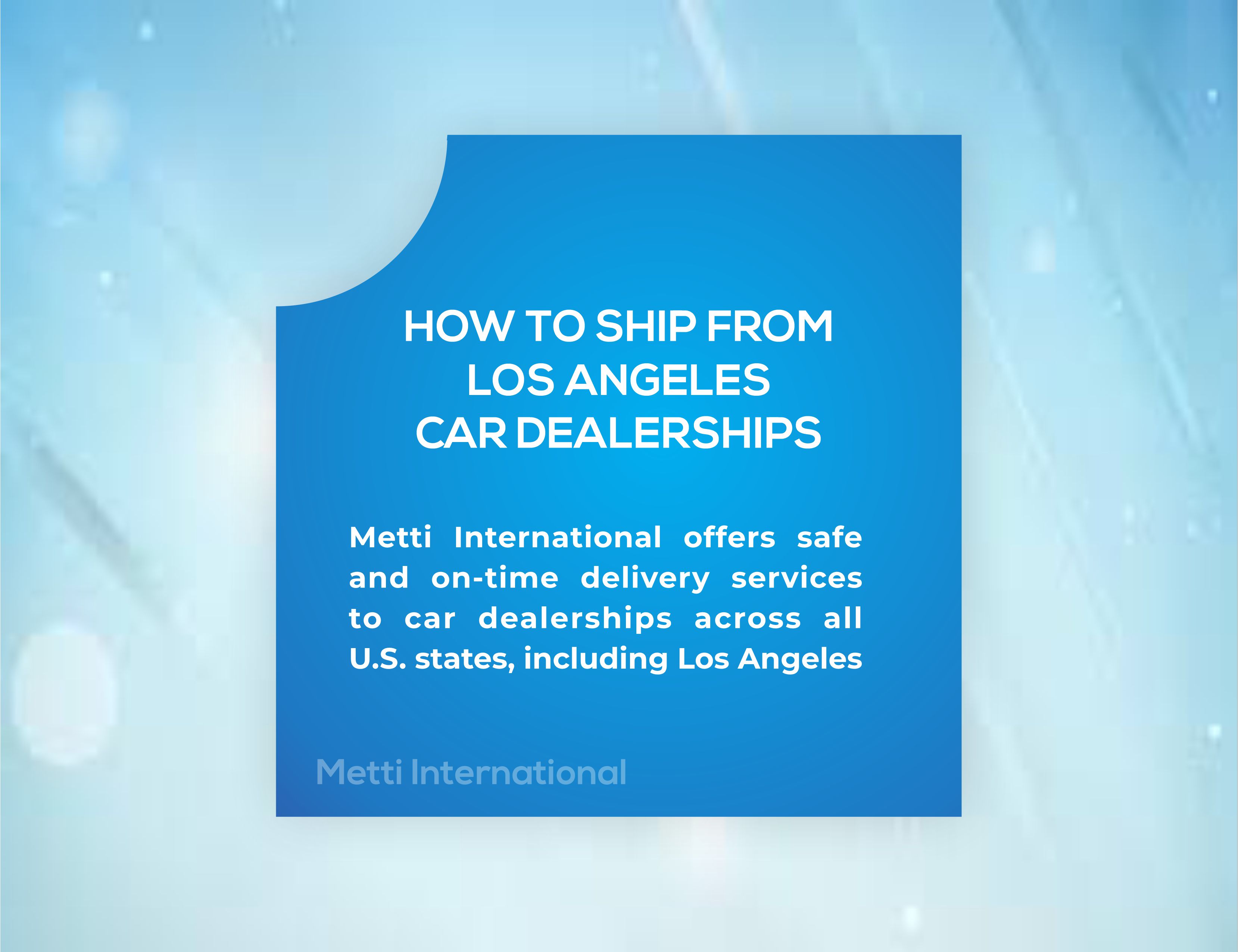 Los Angeles has varieties of car models on its roads due to the large population. The county is full of car brands like Infiniti, Mazda, Nissan, Nissan Diesel, Honda, and Toyota, which you can easily order out of the county. So many used/new car dealerships in the city offer deals for these car brands. Here are some top car dealerships in Los Angeles: Toyota Hollywood, Nick Alexander BMW, Culver City Mazda, Longo Toyota, National Auto Leasing & Sales, and Major Motor Cars.
Metti International offers safe and on-time delivery services to car dealerships across all U.S. states, even in Los Angeles. You can trust us to connect you with the best carriers in Los Angeles while offering competitive prices that fit your needs. Our core commitment to customers remains unchanged – to help them achieve safe and smooth transportation of their vehicles to and from any location. Check our customers' reviews to learn more about us.
How to Ship my Car from Los Angeles County?
As mentioned earlier, you must consider several factors when planning to move your vehicle to/from Los Angeles county. First, ensure you do your part by preparing ahead, which includes finding the right pickup and drop-off location. Also, you need to find a company that rightly fits into your plan. Here's a quick rundown of how to ship your car to Los Angeles county or prepare your car for shipping to another state:
●       Find a Trustworthy Transport Company
Even though you plan to employ the services of an auto transport company to avoid the hassle of driving yourself, you have to be cautious. Not all companies out there have honest intentions. So, you have to ensure that the company you choose to ship with is registered with the FMCSA. Ensure that it is also bonded and licensed to cover future unseen liabilities.
●       Consider the Shipping Cost
As mentioned, some factors affect shipping costs, such as peak seasons, destination between pickup and drop-off locations, car size, shipping method, and car type. To save cost, always consider shipping using the open carrier. Also, RoRo shipping is the most cost-effective shipping method for international shipping.
●       Compare Multiple Quotes
To secure the best shipping quote from a reputable auto shipping company, you have to compare nothing less than 3 to 5 price quotes. Compare the different shipping services that are available, which include open, closed, terminal-to-terminal, and door-to-door to decide your best choice. You can contact us at Metti International today to compare your multiple quotes.
●       Method of Shipping
Choose early the shipping method of your choice during your Los Angeles County Auto Transport – open carrier or enclosed carrier. Make sure you choose one that is suitable or best suits your need. For instance, if you plan to ship a luxury car, your option should be enclosed shipping, but the cost will be slightly higher.
Most shipping companies may offer you either terminal-to-terminal shipping or door-to-door shipping. Consider the one that best suits you to know which method to opt for, but here's the difference between the two:
–          Terminal-to-Terminal Shipping
Terminals are in large cities and metropolitan areas across the United States. So carriers prefer terminal-to-terminal shipping because terminals are easier to find than remote areas and require less labor.
As such, auto transporters can ship up to ten cars at once to economize fuel and oil. However, when opting for terminal-to-terminal shipping, make sure you have designated someone ahead for pickup and/ or drop-off.
–          Door-to-Door Shipping
Auto carrier will bring the truck very close to your house to your location to pick up your car with this shipping method. Since it will be difficult to maneuver a truck carrying up to 9 cars to your doorstep, it is advisable to place your car on a common highway.
Delivery with the shipping method would be faster because the car doesn't have to pass through or wait at terminals. Likewise, it could also be the cheapest if there are storage fees for terminal-to-terminal shipping.
How to Prepare Your Vehicle for Los Angeles Auto Transport
Once you have decided to ship your car to Los Angeles, here are a few quick tips on how to prepare your vehicle for shipping:
Remove all personal items from your car
Inform your auto transport dispatch company on time if your car is inoperable
Conduct an inspection
Ensure that the vehicle has no more than a quarter full of gas in the vehicle
Be involved in the pre-shipping inspection process
Do not cancel insurance
Make sure your auto transport driver has one key, and you hold the other.
Los Angeles Classic and Luxury Cars Shipping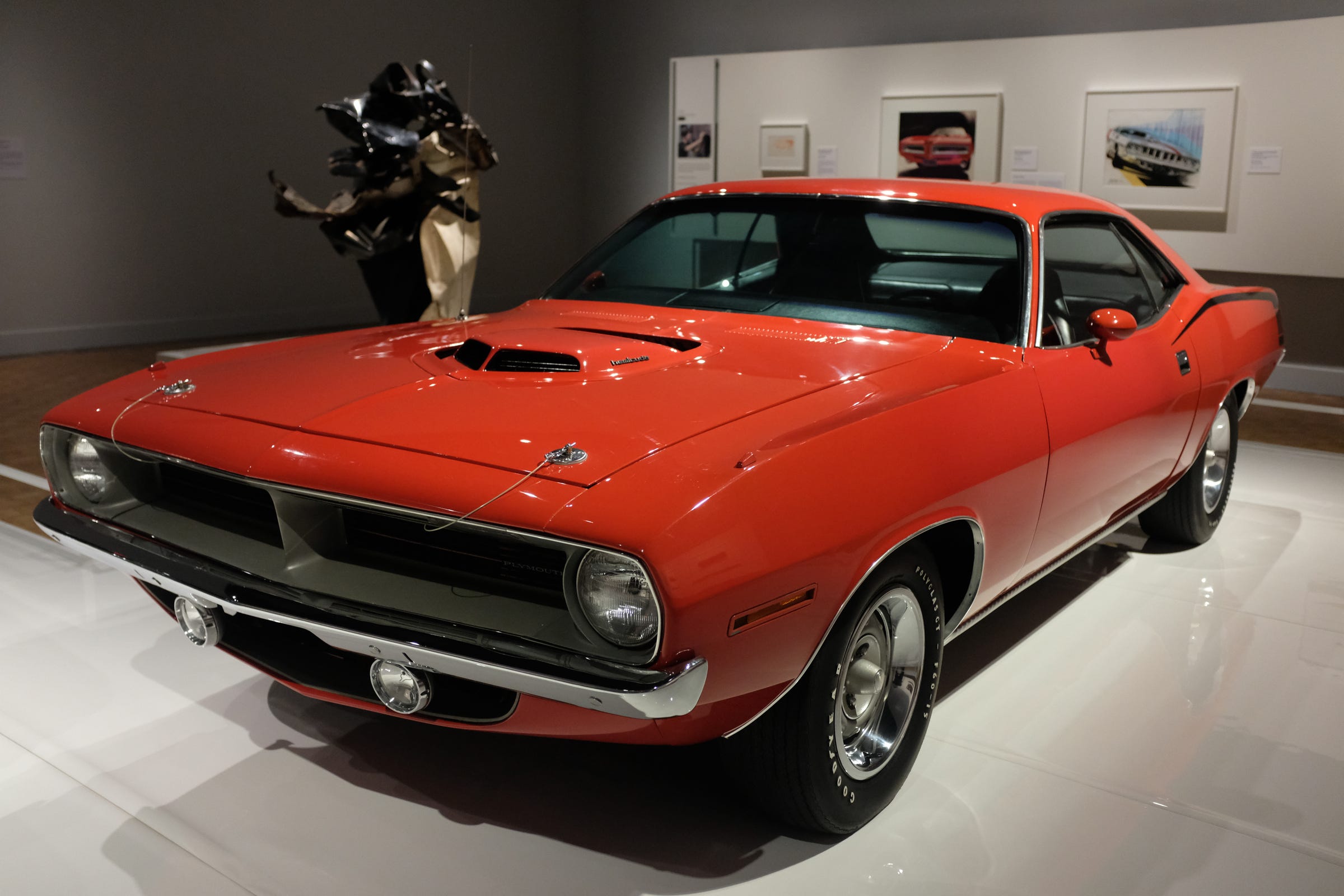 Transporting a vintage or luxury automobile in Los Angeles may be a stressful experience, but Metti International is here to ease your concerns. Our carrier shipping service protects your automobile from both dust, debris and hash weather conditions. We provide you with skilled drivers who are experienced in carrying valuable automobiles. You can place a call through to us at your leisure with no hidden expenses.
Is There Anyone Who Regulates Auto Transport Companies
You should always verify the auto transport company you plan to use. There is a regulatory body for auto transport companies. The Federal Motor Carrier Safety and Administration (FMCSA) is an agency of the Department of Transportation that improves the safety of commercial motor vehicles. The California Department of Transportation (Caltrans) also enforces adherence of companies to state laws and guidelines.
It is best to avoid any company that isn't registered with the (FMCSA). In case you have trouble with a mover, you can file a complaint against the mover with the FMCSA.
How to Request a Quote?
Requesting a quote from auto shipping companies requires minimal effort. Just put a call through to our customer care representative to get a quote or to make other inquiries. You can also visit our website at www.mettiintl.com to get an online quote. Lastly, you can use our online quote calculator to know your car shipping costs.
What Do I Need to Have My Car Picked up from the Nearest Port of Los Angeles?
Once you trust us to handle the shipping of your vehicle from the port to your destination, you do not need to worry. When your vehicle arrives at the port, two essential requirements are your vehicle's booking number and VIN.
Los Angeles Military Auto Transport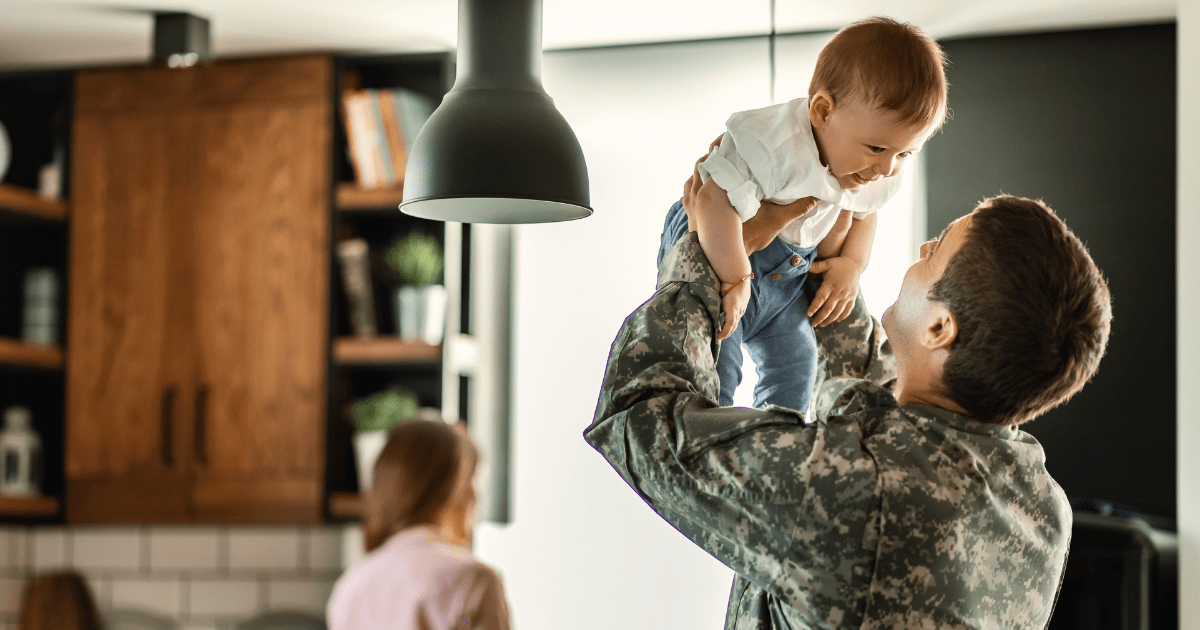 Los Angeles is known for its beautiful sites of attraction and also its military-friendly comfort, both the in-service and the retirees. Hence, Los Angeles county conducts a national military member celebration annually. In addition to Veterans Day celebrations, the City of Los Angeles offers a range of incentives to service personnel throughout the year. Museums dedicated to the background of several battles may be found around the city.
Notably, there are several amazing restaurants in Los Angeles that provide discounts to the military as a gesture of gratitude to them and their family. The discount is accessible for veterans, military, and their immediate relatives, which includes purchasing a car. As a result, the city attracts a large number of military personnel who desire to spend the rest of their lives there.
While Los Angeles's public transportation system is quite affordable and improving, having a car is the best way to get around. So, if you have received a Permanent Change of Station Order (PCS) or you want to buy a car from dealerships, we are here to serve you as you also serve the country. Although, some car dealership covers military vehicles and often gives discounts.
The military should cover the expenses of transporting your car if you have been assigned to a new post. However, depending on your new duty post, you may be charged for shipping additional vehicles other than your own. Additionally, you may also have to choose a suitable transportation method for you, either an open carrier or an enclosed carrier.
Not only is military car shipping cost-effective for military personnel, but it also saves a great amount of time.  Are you an active military member? Metti International has you covered for your auto shipping plans to Los Angeles.
Ship Your Car with Metti International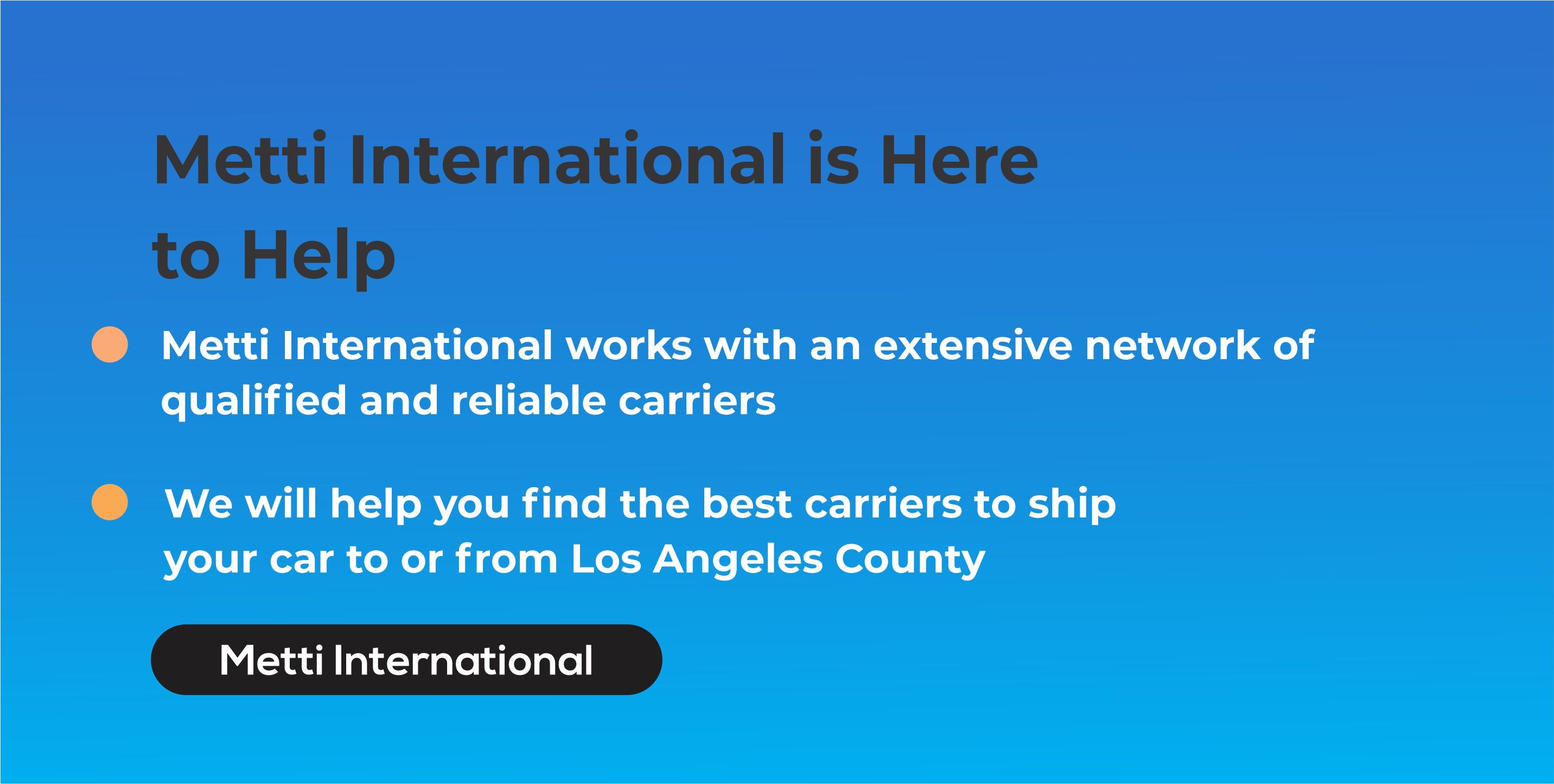 We'd connect you with quality and reliable carriers, with your desired method of transportation, and time frame. We provide a seamless auto shipping experience for our clients, even for those in "One of the Most Populous County in California," Los Angeles County.
Metti International is your trusted and reliable car shipping company with an A+ rating and excellent customer reviews. We are a three-time finalist with the Better Business Bureau (BBB) and a licensed and bonded car shipping broker with the Federal Motor Carrier Safety Administration. We only work with carriers with a service rating of at least 95% for our customers who provide excellent and satisfactory shipping experiences.
Contact Metti International at 866-620-1776 today to schedule your auto transport and you will get an instant quote. For more information, visit our website at www.mettiintl.com
What Others Are Saying About Us
I recently moved to San Diego and needed to find a transporter. I have used Mike three times now and have had zero disappointments. He always answers the phone and is willing to get the job done and at a great price.
The car arrived in a very accessible space and the delivery by Eric, the driver, was made easily. Unfortunately, the car had to travel through some ice and snow storms, which caused a little delay. I was very pleased with the service and communications.
My experience with Metti International Vehicle Transporters was great. They shipped my car across the country and made it as smooth as possible. I would absolutely do it again and use this company because they know what they're doing.