Orange County Auto Transport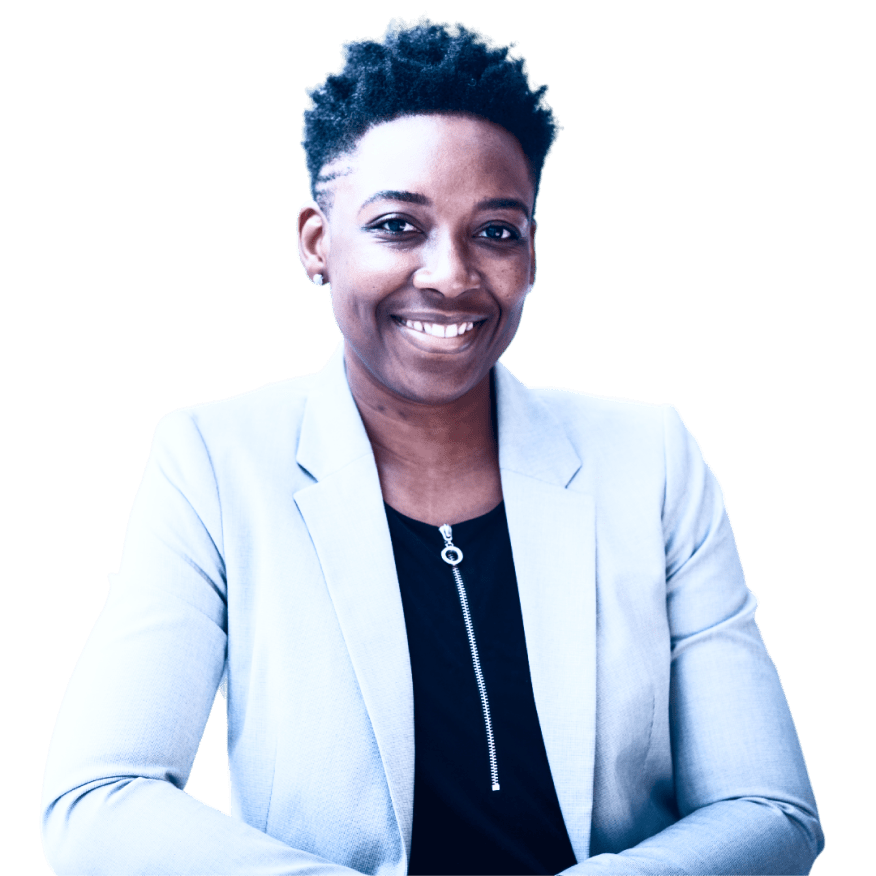 "Everything about my car shipping experience with Metti was fantastic! I was very nervous about shipping my car to Alabama but Metti went above and beyond and exceeded all my expectations."
Safe and Trusted Auto Shipping Services in Orange County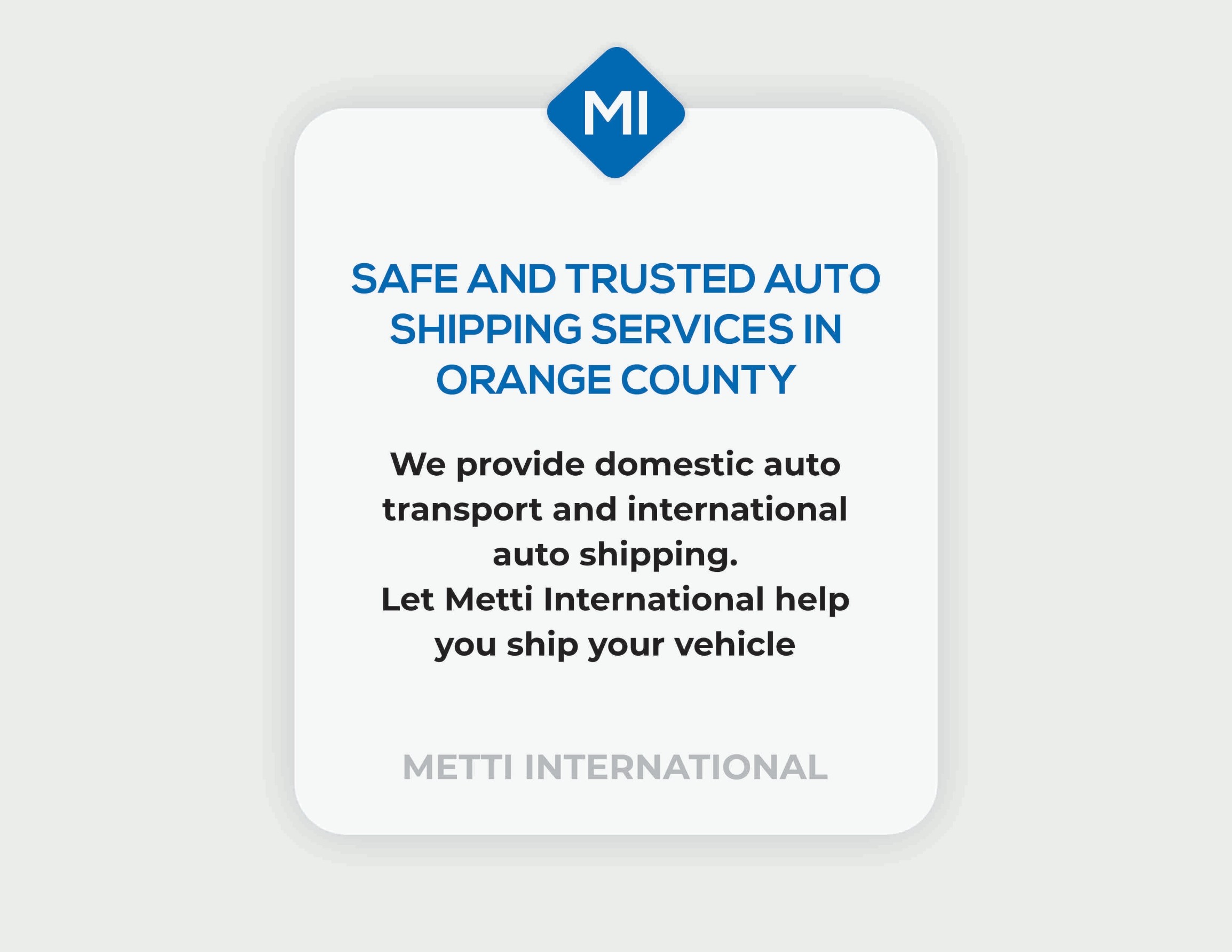 Orange County, located in Southwestern California, is the 3rd most populous county in the state with a population more than 3.186 million. Eight cities in Orange County have a population exceeding 100,000 with three of its cities having populations exceeding 300,000, which include Irvine, Santa Ana, and Anaheim. The county's economy is highly urbanized, with many Fortune 500 corporations working there.
With multiple prominent malls holding flagship shops for worldwide fashion companies, Orange County is indeed a commercial and high-fashion destination. The county contains a huge complex of rides, beaches, mountains, resorts, hiking trials and many other more. Meanwhile, Orange County's other significant economic activity is tourism, which is fueled by its retail malls and world-famous beaches., such as the Honda Center, Downtown Santa Ana, Angel Stadium, Balboa Island, Bowers Museum, Yost Theater, Segerstrom Center for the Arts, Modjeska House, Mission San Juan Capistrano, Knott's Berry Farm, Disneyland, and numerous famous beaches across its more than 64 km (40 miles) of coastland.
Surprisingly, another thing that seems amazingly crazy about this county is the average car ownership. According to 2019 statistics, "the average car ownership in the county is two cars/household." This shows that almost (if not all) of residents have an automobile to transport them around the city.
Relocating to Orange County? You can't afford to leave your car behind when moving to Orange County. That's why you need an auto transport company to take care of your car shipment. So whether you're planning to visit the city for business or just for a break, let Metti International help you transport your car. We deal in auto transport business across the coast of America. Likewise, we deal in auto transport across countries, where we can easily get your automobile shipped.
How to Choose a Car Shipping Company?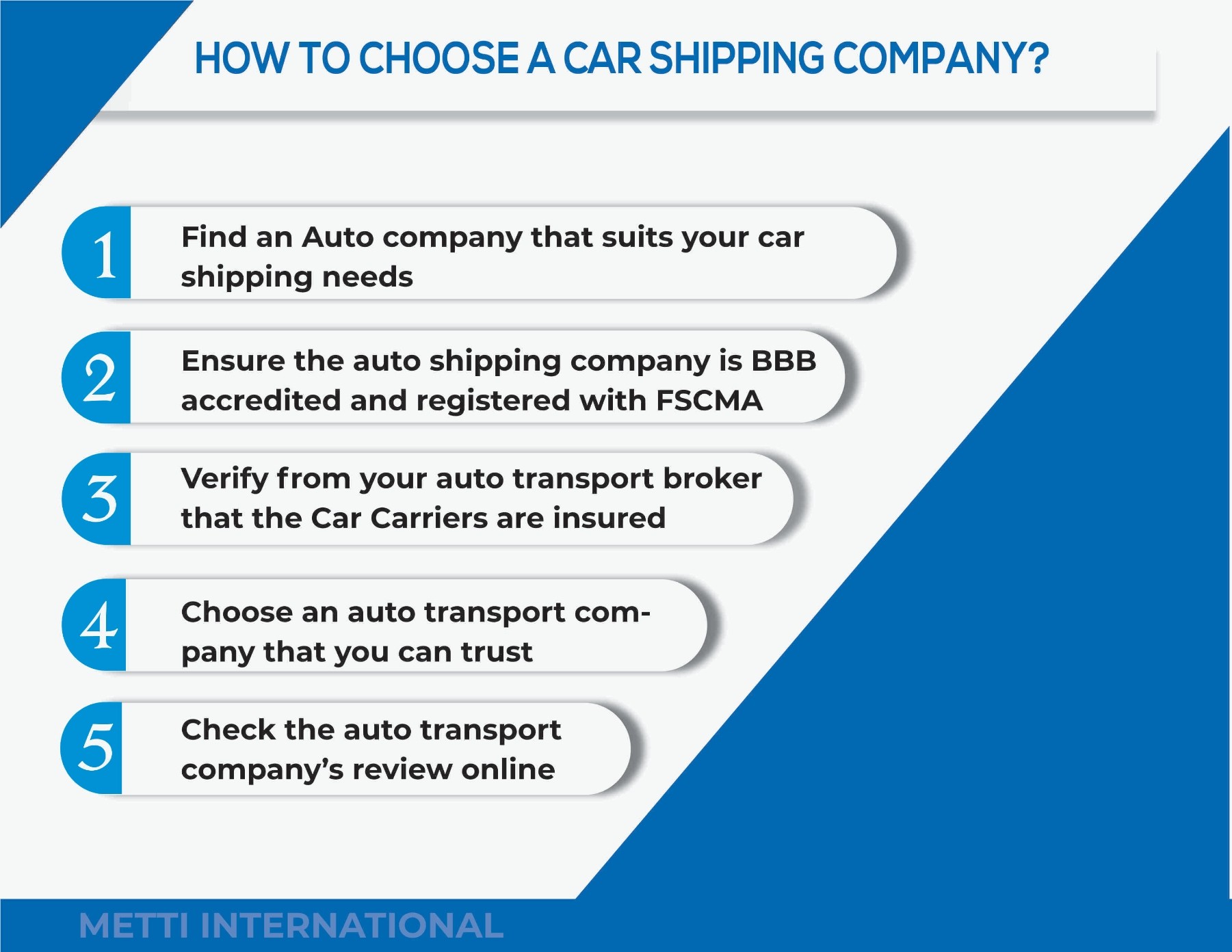 Auto transport companies help shippers move their cars from one place to another, especially over long distances. They relieve customers of the hassle of having to drive to such locations by themselves. So when you are relocating to Orange County, you first need to find an auto company that suits your needs. A company that you can trust to provide a seamless and smooth delivery of your car.
If you need professional carriers for your car, your first contact is an auto transport broker. They are always industry professionals that act as the link between you and the auto transport carrier that are not broker. So when choosing an auto transport company, the first consideration is that it must be registered with a regulatory body – The Federal Motor Carrier Safety Administration (FMCSA). Check the auto transport company's review online to see what other customers say about them. Lastly, you also want to ensure that the company is insured and bonded by the Department of Transportation (DoT).
However, you have to be careful now that there are lots of companies out there due to the ease the internet affords. Refrain from companies with too-good-to-be-true deals, especially after you compare quotes from other companies. Those are kinds of auto transport companies to avoid. A low shipping cost doesn't always translate to quality service.
Car Shipping Companies Near Me
Orange County is a wide and populous city, making it a bit tedious task to find a suitable shipping company by yourself. We can help you find an auto transport companies near you in Orange County which is the best. Metti International works with an extensive network of qualified and reliable carriers. Whether you are just relocating to/out of Orange County and you don't want to put some miles on your car, we can help you.
Orange County Auto Transport to/from a Long Distance
Shipping your car remains your best option if you plan to move to or from Orange County, especially from a long distance. Driving your car by yourself is costly, time-demanding, stressful and requires very long hours on road. Therefore, you shouldn't leave your car behind as well, at least, not without a significant excuse. The reason is apparent – Orange County is a very large state (the sixth-most populous city in the U.S).
However, you should be shipping car when moving over a great distance. There are factors that the auto transport shipping company considers before giving you a quote, which are discussed below.
Besides, we advise our customers at Metti International to make their pickup and drop-off locations major hubs instead of remote areas. This is because auto transport truck drivers may not get another car to ship back from such remote areas, which makes it less cost-effective. Moving to remote areas is also time-consuming for carriers. So, always choose central locations as your pickup and delivery locations.
Safe and Reliable International Auto Transport to /from Orange County
International car shipping is not as hard as it may pose but a little more complex than domestic car shipping. However, we are always prepared to take your shipping order. You can speak to our representative today to ship your car, motorcycle or even military vehicle to Orange County. After the necessary considerations, we'd have the trucker pick up your vehicle and move it to your destination.
Overseas auto shipping costs more than auto transport from state to state shipping. Although, the cost of shipping internationally through the nearest port of Orange County will depend on the method of transportation you choose – either RoRo shipping or Container shipping.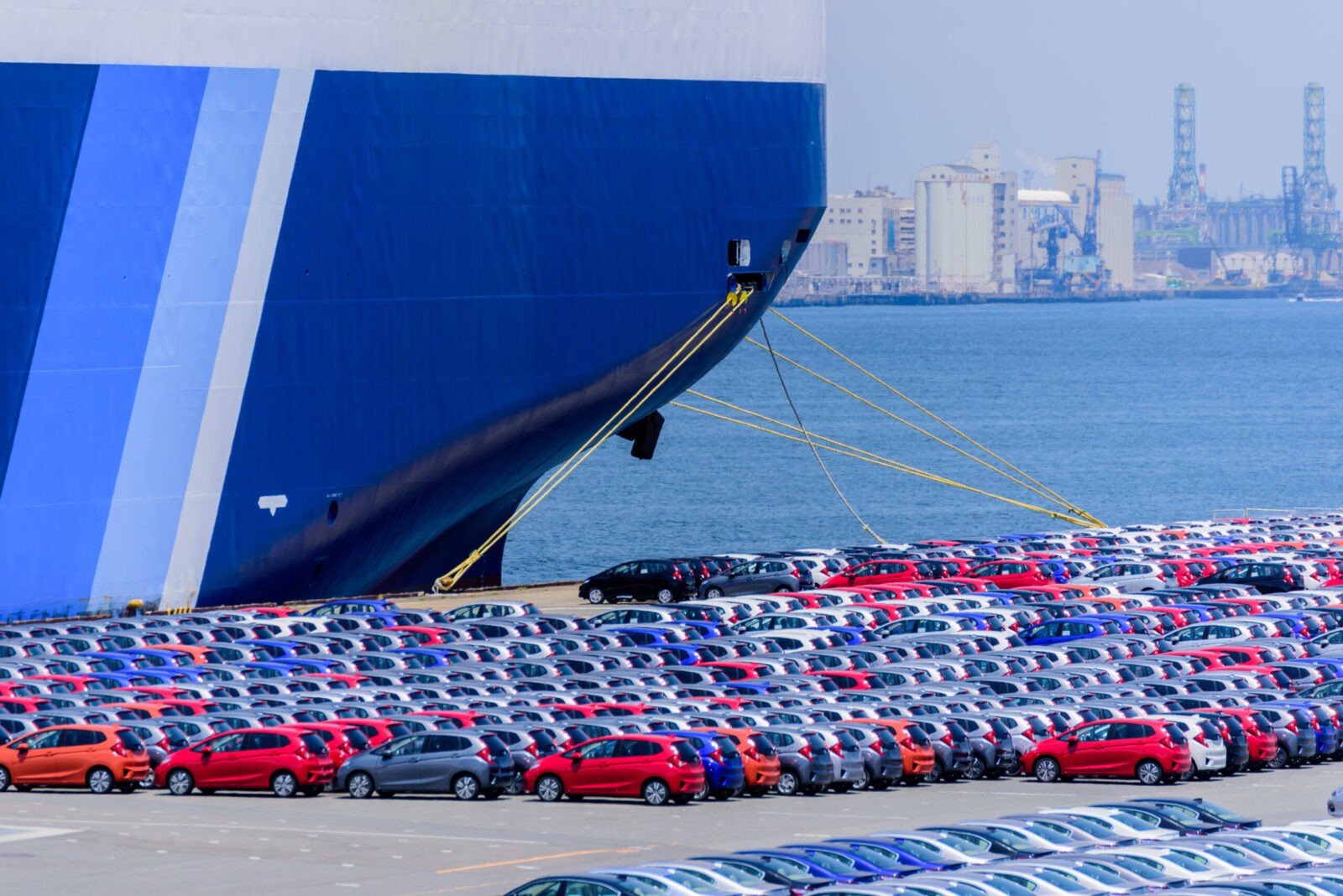 This auto shipping method is used to ship wheeled cargo such as cars. This method makes it easy to drive your vehicle on and off the ship; hence, it only works best for operable vehicles. RoRo is also best for vehicles that cannot fit into a regular container.
However, RoRo shipping covers all kinds of vehicles including cars, recreational vehicles (RVs), bulldozers, trailers etc. It is the most cost-effective shipping method and has a very simple loading process. Hence, it is an affordable and fast means of shipping vehicles.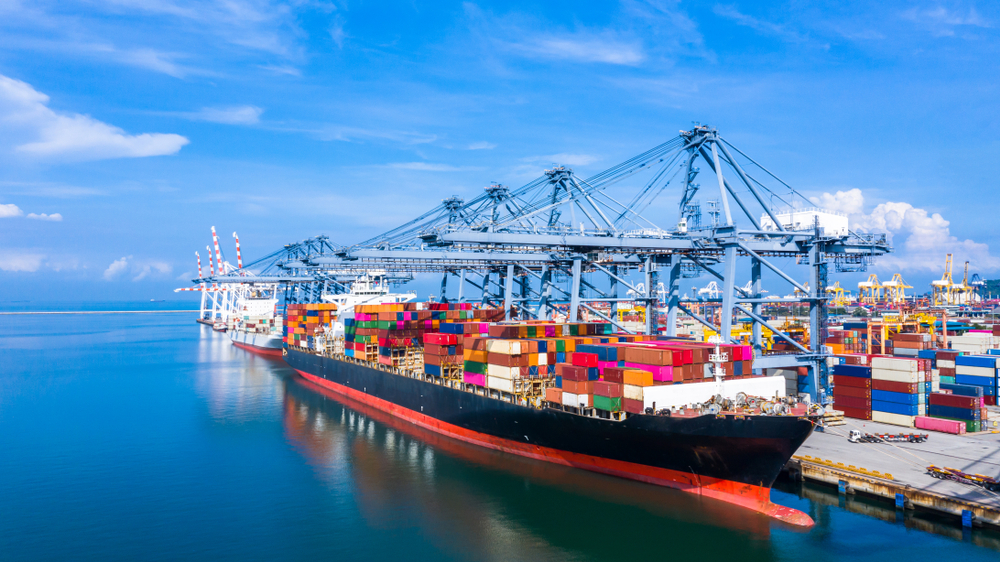 This auto shipping method allows your vehicle to be shipped in containers. This is an expensive method of shipping your car, but you can save costs by sharing the container with other cars going to your destination. When you share with other vehicles (usually 4 or 6), they are loaded into the container to be shipped at once at the auto transport depot. The shipping method is referred to as Shared Container Shipping.
Conversely, when you do not share a container with any other car, it is referred to as Exclusive Container shipping. With this shipping method, the shipper (customer) can ship their personal properties with the vehicle.
Container shipping protects your vehicle from harsh weather conditions and debris. So, your vehicle is kept in perfect condition throughout shipping. It is best for vehicles that do not run or for customers that may want to ship their personal belongings with their car.
To avoid additional fees, such as storage fees and delays at the port, make sure to have arranged for a truck driver to ship your vehicle to your destination. We can arrange for a reliable truck driver to pick up your car and transport it to your destination once it arrives at the nearest Port of Orange County.
How Much Does It Cost to Ship a Car to Orange County
Auto-shipping costs for moving your car to Orange County varies with the drop-off location and a lot of other factors. For instance, inoperable cars will cost more to ship than a running car because they require professionalism to load and unload. Other factors that influence auto transport direct rates include:
The size of your vehicle (length, height, and weight) greatly impacts shipping costs. Therefore, the heavier or larger the car, the greater the cost.  There is a maximum permitted weight and height for trailers, so, carriers may charge more for heavier vehicles to make up for the space they occupy. For instance, shipping a modified pickup truck will definitely cost more than a compact car. The pickup truck may not fit easily into the regular auto transport enclosed trailers and may require a flatbed truck to transport.
There are two kinds of auto transport – enclosed carrier and open carrier. Given your chosen method, the cost of shipping will vary. Nevertheless, the open carrier is the most cost-effective as it shares a trailer with about nine cars. With this method, there are chances that your car, will be affected by debris during shipment, although very minimal.
The enclosed carrier offers maximum protection to your vehicle against arid weather conditions and debris. Since fewer cars are in the enclosed carrier, auto transport cost is always higher.
Distance Between Destination and Pickup Locations
The distance to be traveled by the carrier while transporting your vehicle also impacts price. Traveling longer distances cost the carrier more in terms of gas fees and trucker's pay. So, these costs will determine how much they will charge for shipping your vehicle to your destination.
Shipping a luxury or classic car will cost more than a regular vehicle because it will require additional attention and expertise, especially during loading and unloading. So, when calculating shipping costs, carriers consider the type of car you want to ship.
Orange County Auto Transport Estimated Costs and Commute Times
| SHIPPING TO/FROM | COST | DISTANCE | ESTIMATED TIME IN TRANSIT |
| --- | --- | --- | --- |
| Orange County to New York | | | |
| | | | |
| Portland to Orange County | | | |
| Orange County to San Francisco | | | |
| | | | |
| | | | |
| | | | |
| Nashville to Orange County | | | |
Ship from Orange County Car Dealerships
Orange County has varieties of car model due to its population. The county is full of car brands like Lexus, BMW, Tesla, Honda, Toyota, Hyundai, Mazda, Isuzu, Nissan which you can easily order out of the county. So many used/new car dealerships in the city offer deals for these car brands. Here are some top car dealerships in Orange County: OC Autosource, California Beemers, Cabe Toyota Beach, Hemet Chrysler Dodge Jeep Ram, West Coast Auto Group Inc, Timmons Volkswagen.
Metti International offers safe and on-time delivery services to car dealerships across all U.S. states, even Orange County. You can trust us to connect you with the best carriers in Orange County while offering competitive prices that fit your needs. Our core commitment to customers remains unchanged – to help them achieve safe and smooth transportation of their vehicles to and from any location.
How to Ship my Car from Orange County?
As mentioned earlier, you must consider several factors when planning to move your vehicle to/from Orange County. First, ensure you do your part by preparing ahead, which includes finding the right pickup and drop-off location. Also, you need to find a company that rightly fits into your plan. Here's a quick rundown of how to ship your car to Orange County or prepare your car for shipping to another state:
Find a Trustworthy Transport Company
Even though you plan to employ the services of an auto transport company to avoid the hassle of driving yourself, you have to be cautious. Not all companies out there have honest intentions. So, you have to ensure that the company you choose to ship with is registered with the FMCSA. Ensure that it is also bonded and licensed to cover future unseen liabilities.
Consider the Shipping Cost
As mentioned, some factors affect shipping costs, such as peak seasons, destination between pickup and drop-off locations, car size, shipping method, and car type. To save cost, always consider shipping using the open carrier. Also, RoRo shipping is the most cost-effective shipping method for international shipping.
To secure the best shipping quote from reputable auto companies, you have to compare nothing less than 3 to 5 price quotes. This will help you decide which one truly offers the most competitive price. You also have to know that not all low quotes translate to a quality service. However, comparing quotes can help you fish out any suspicious auto company offering ridiculous deals.
Choose early the shipping method of your choice when moving your car to Orange County – open carrier or enclosed carrier. Make sure you choose one that is suitable or best suits your need. For instance, if you plan to ship a luxury car, your option should be enclosed shipping, but the cost will be slightly higher.
Most shipping companies may offer you either terminal-to-terminal shipping or door-to-door shipping. Consider the one that best suits you to know which method to opt for, but here's the difference between the two:
Terminal-to-Terminal Shipping
Terminals are in large cities and metropolitan areas across the United States. So carriers prefer terminal-to-terminal shipping because terminals are easier to find than remote areas and require less labor.
As such, auto transporters can ship up to ten cars at once to economize fuel and oil. However, when opting for terminal-to-terminal shipping, make sure you have designated someone ahead for pickup and/ or drop-off.
Door-to-Door Shipping
Your carrier will bring the car straight to your doorstep with this shipping method. However, not many truckers would want to opt for this method because trucks may be difficult to maneuver on the streets.
However, delivery would be faster because the car doesn't have to pass through or wait at terminals. Likewise, it could also be the cheapest if there are storage fees for terminal-to-terminal shipping.
How to Prepare Your Vehicle for Shipping?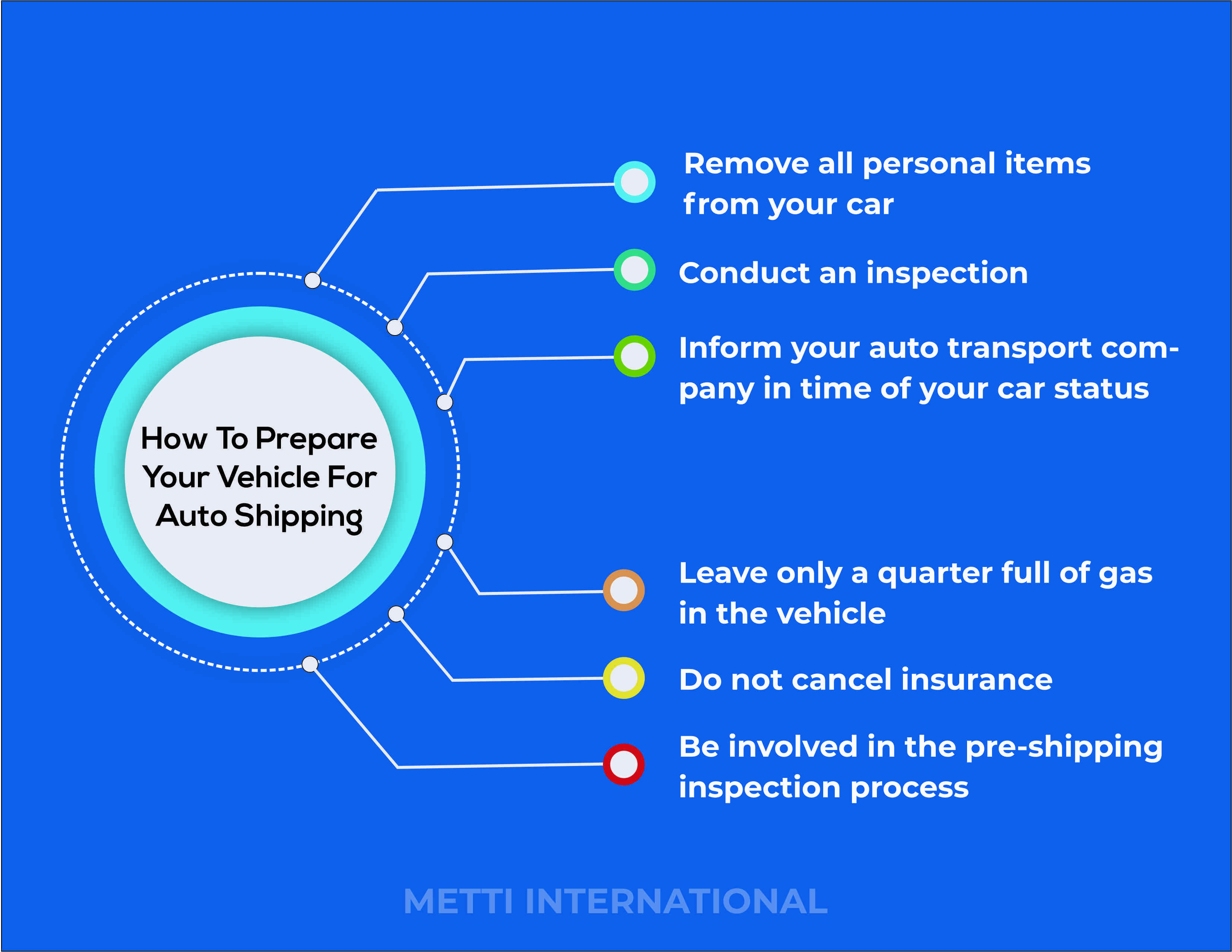 Once you have decided to ship your car to Orange County, here are a few quick tips on how to prepare your vehicle for shipping:
Remove all personal items from your car
Inform your auto transport dispatch company on time if your car is inoperable
Conduct an inspection
Ensure that the vehicle has no more than a quarter full of gas in the vehicle
Be involved in the pre-shipping inspection process
Do not cancel insurance
Make sure your auto transport driver has one key, and you hold the other.
Can I Live in Orange County Without my Car?
Although Orange County is a large and spaced-out city – the sixth-most populous city in America, you will survive without a car. However, it can be challenging to move around the city without one because people consider the city more car-friendly.
While you can commute to your destination on buses, owning a car saves you a lot of time and cost, especially if you have kids. So, if you are just moving into Orange County, you should make plans to ship your car with you.
Is There Anyone Who Regulates Auto Transport Companies
You should always verify whatever auto transport company you plan to use. There is a regulatory body for auto transport companies. The Federal Motor Carrier Safety and Administration (FMCSA) is an agency of the Department of Transportation that improves the safety of commercial motor vehicles. The California Department of Transportation (Caltrans) also enforces adherence of companies to state laws and guidelines.
As we said earlier, avoid any company that isn't registered with the (FMCSA). In case you have trouble with a mover, you can file a complaint against the mover with the FMCSA.
How to Request a Quote?
Requesting a quote from auto shipping companies requires no effort at all. You can contact our representative to get a quote or to make other inquiries. You can also visit our website at to get an online quote. Lastly, you can use an online quote calculator to know the auto transport price estimate.
What Do I Need to Have My Car Picked up from the Nearest Port of Orange County?
Once you trust us to handle the shipping of your vehicle from the port to your destination, you do not need to worry. When your vehicle arrives at the port, two essential requirements are your vehicle's booking number and VIN.
Military Bases in Orange County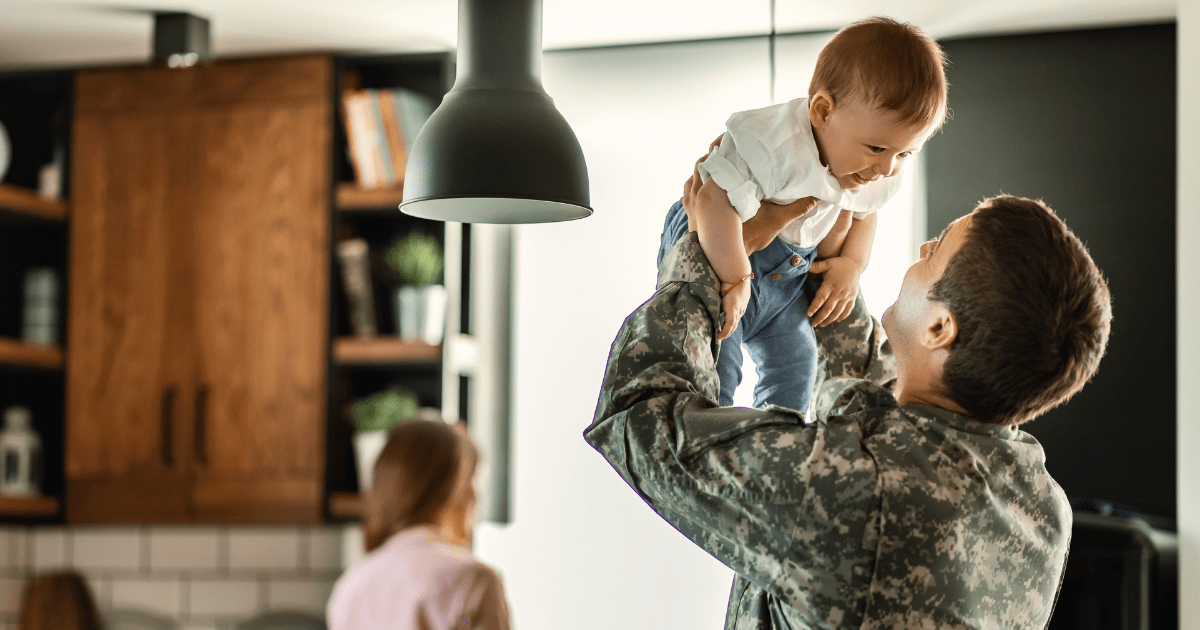 Orange County is known for its beautiful sites of attraction and also its military-friendly comfort, especially thee veterans. Orange County is currently known as the most veteran-friendly county in the state. Furthermore, Orange County places priority on disabled veterans whereby giving access to disabled veterans to own their business enterprises.
Notably, there are various great places in Orange County that offer discounts to military as a heart of thanks to them and their family. The discount is open for veterans, military and their immediate families, which include purchasing of a car. As such, many military members consider the city a great place to be stationed, which pushes them to want to retire there.
While Orange County's public transportation system is quite affordable and improving, the best way to get around is to have a car. So if you have received a Permanent Change of Station Order (PCS) or you want to buy a car from dealerships, we are here to serve you as you also serve the country. This car dealership covers military vehicles and often gives discounts.
The military should cover the expenses of transporting your car if you have been assigned to a new post. However, depending on your new duty post, you may be charged for shipping additional vehicles other than your own. You may also have to choose a suitable transportation method for you, either an open carrier or enclosed carrier.
Not only is military car shipping cost-effective for military personnel, but it also saves a great amount of time. Likewise, you are not required to put any mileage on the car to avoid early wear and tear. Are you an active military member? Metti International has you covered for your auto shipping plans to Orange County.
Ship Your Car with Metti International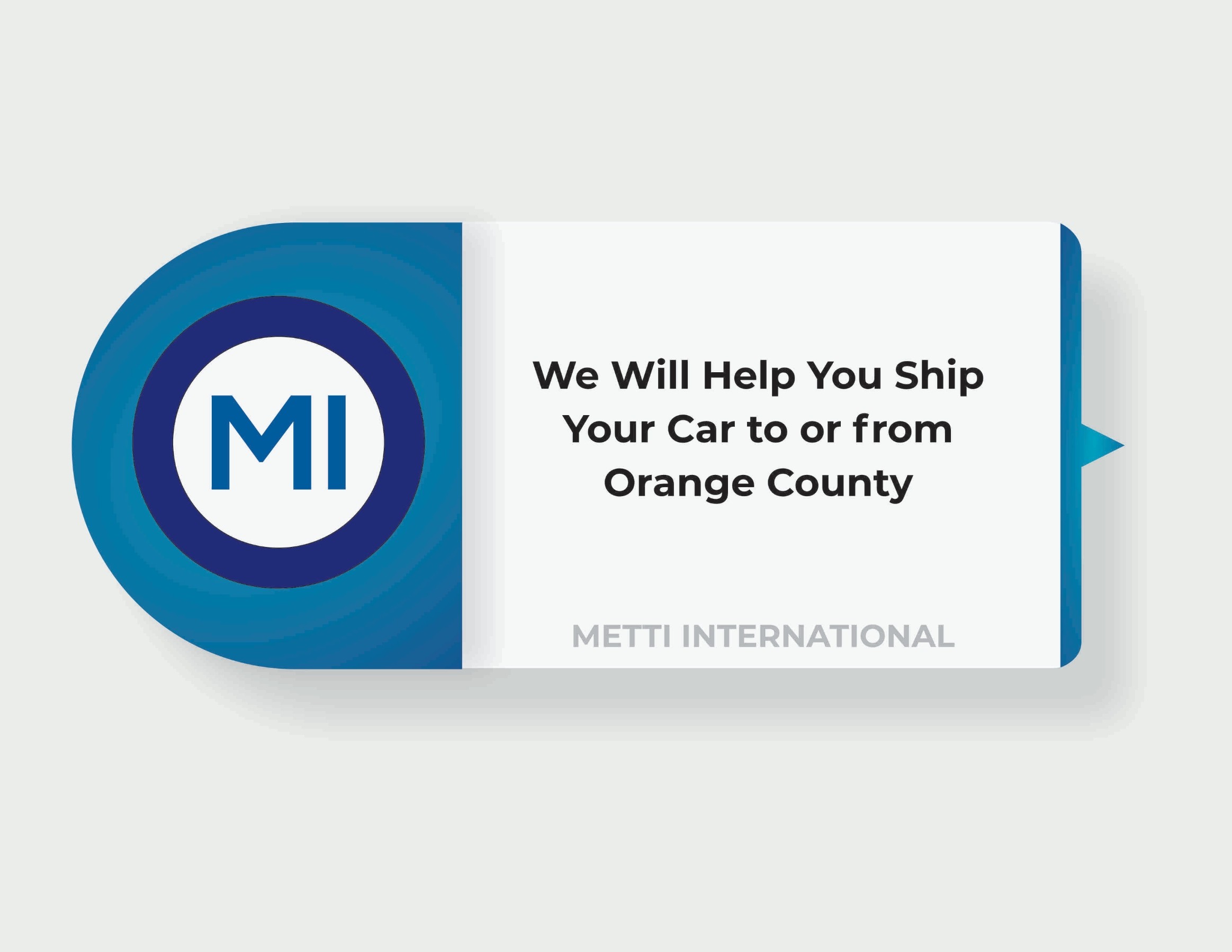 We'd connect you with quality and reliable carriers with your budget, desired method of transportation, and time frame. We provide seamless auto shipping experience for our clients, even for those in "One of the Most Populous County in California," Orange County.
Metti International is your trusted and reliable car shipping company with an A+ rating and excellent customer reviews. We are a three-time finalist with the Better Business Bureau (BBB) and a licensed and bonded car shipping broker with the Federal Motor Carrier Safety Administration. We only work with carriers with a service rating of at least 95% for our customers who provide excellent and satisfactory shipping experience.
Contact Metti International at 866-620-1776 today to schedule your auto transport or to speak to our customer care representative. You will get an instant quote. For more information on San Diego auto transport, visit our website at www.mettiintl.com
What Others Are Saying About Us
I recently moved to San Diego and needed to find a transporter. I have used Mike three times now and have had zero disappointments. He always answers the phone and is willing to get the job done and at a great price.
The car arrived in a very accessible space and the delivery by Eric, the driver, was made easily. Unfortunately, the car had to travel through some ice and snow storms, which caused a little delay. I was very pleased with the service and communications.
My experience with Metti International Vehicle Transporters was great. They shipped my car across the country and made it as smooth as possible. I would absolutely do it again and use this company because they know what they're doing.