Enclosed Carrier Auto Shipping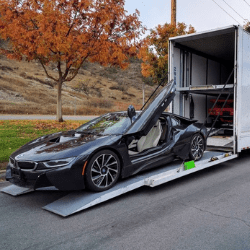 If you are shipping a high value, luxury car or classic vehicle, enclosed auto shipping can keep them safe during transport. Additionally, this method of transport offers careful handling of your vehicle with highly trained drivers. Keep in mind that this option costs about 50% more than using an open carrier transport method.
Is an enclosed auto carrier right for you?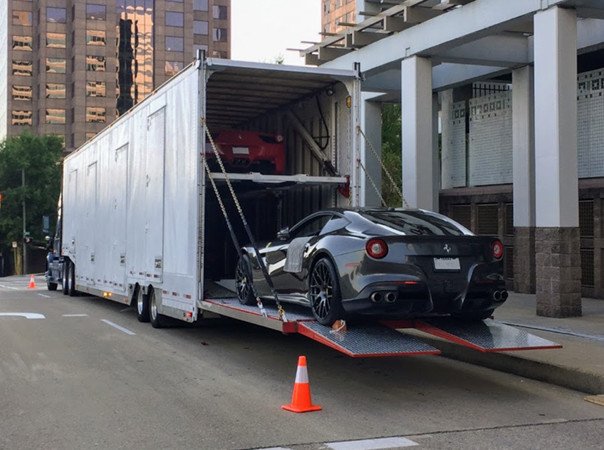 Keep your luxury cars, show vehicles and classic cars safe from road debris and weather conditions by using an enclosed auto carrier.
Pros of Enclosed Carrier Car Shipping
Using enclosed carrier vehicle transportation protects your car from dust, dirt and debris that a car might encounter on the highway. Since your vehicle will be transported in a trailer, it will arrive in the exact same way that you shipped it.
Additionally, you can rest easy knowing that these drivers are trained to safeguard your vehicle in a way that an open trailer cannot.
Cons of Enclosed Carrier Car Shipping
Using an enclosed trailer means that only three or four cars can fit in the trailer. As a result, enclosed carrier auto shipping costs about 50% more expensive than an open trailer. Additionally, enclosed carrier shipping is not as fuel efficient as open carrier auto shipping.
Additional Car Shipping Services