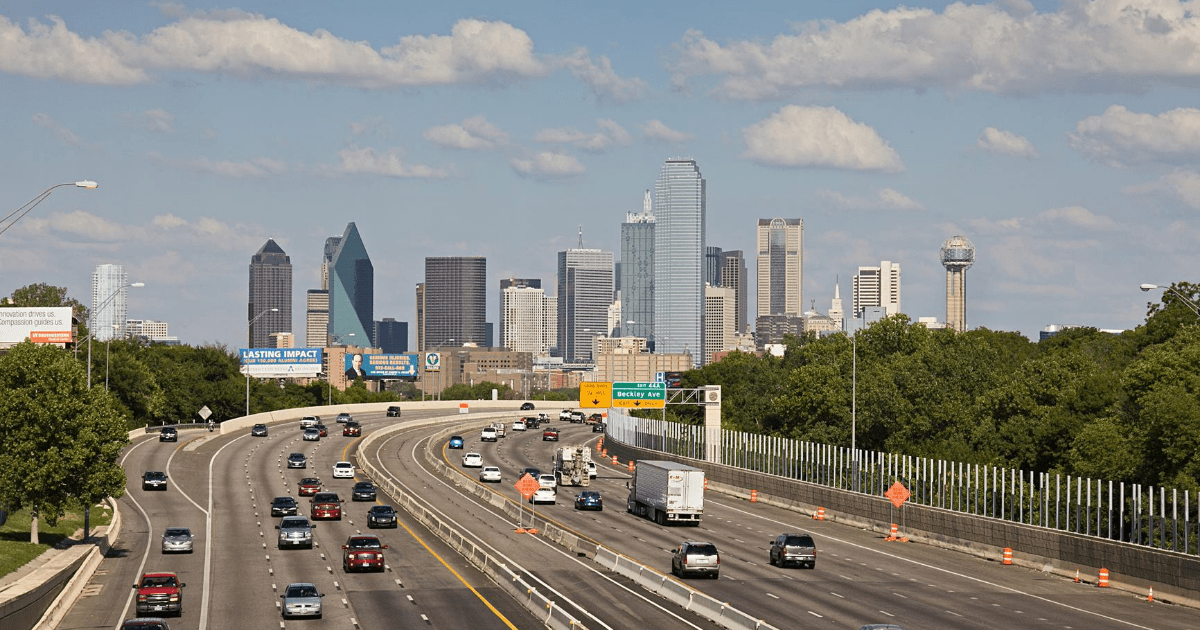 If you're preparing for a move from California to Texas, you may be wondering how you're going to transport your car. Most people have two main options: drive their vehicle or ship their vehicle.
The easy answer is to have your vehicle shipped. Not only will it save you time and stress, but you could also save money in the process, so it's a win-win. There are a few common questions about shipping a car from California to Texas that should be answered before you schedule your auto transport to ensure the process goes smoothly.
How Long Does Auto Transport to Texas Take?
Auto transport from California to Texas will take anywhere from 3-5 days. It's approximately a 1,600-2,000 mile trip depending on the final destination, and the average auto carrier will travel 500 miles per day. If possible, schedule your transport at least a few weeks in advance so your car will arrive at its final destination on time and you save money in the process.
What to Expect At Pickup/Drop Off
The driver will use a bill of lading to document any pre-existing damage on your vehicle when they pick it up in California. This document will serve as your contract, and you'll be asked to sign it once your car has been delivered to its final destination. If your car arrives in Texas with any damage, you'll need to file a claim directly with the carrier and make a record of it on the bill of lading.
How Much Does It Cost to Ship a Car From California
Shipping a car from California to Texas isn't as expensive as you might think. The final price will depend on a few factors: the total distance traveled, the scheduled drop-off point, the type of vehicle that you ship, and the type of transport that you schedule.
If you're ready to schedule a car transport to Texas, Metti International is here to help. We make it easy to ship your car from California to Texas and help you find reliable and affordable auto transport for your upcoming move. As a finalist for the "Torch Award Finalist" by the Better Business Bureau for Ethics (BBB), we go above and beyond to provide you exceptional service and help your upcoming auto transport to Texas go smoothly.
Give Metti International a call today to schedule your upcoming car transport at 866.620.1776 or request a quote online. We look forward to helping you with your upcoming auto transport needs!