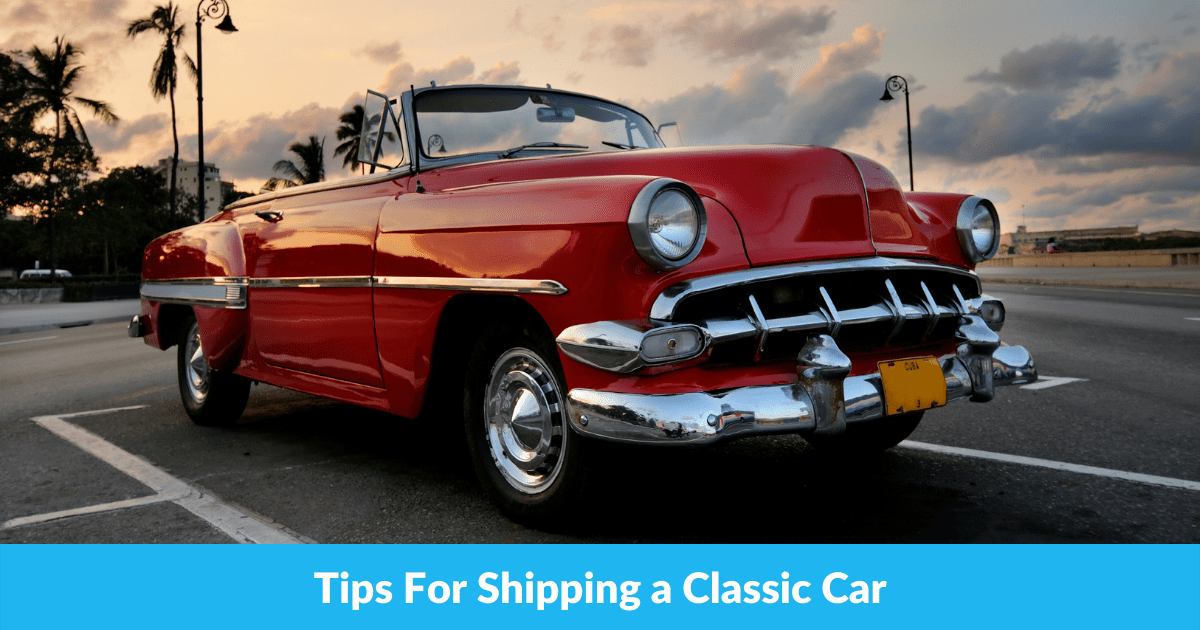 Classic cars are considered priceless possessions to their  owners and should be treated as such. If you're in need of transport for your classic or vintage vehicle for a car show, purchase or you are simply relocating, you may be wondering how to ensure that it arrives at its final destination safely. We've rounded up the tops tips for shipping a classic car and what to expect in the process. 
Consider Using an Enclosed Carrier 
If you need to ship a classic car, an enclosed auto carrier is the best type of auto transport. It will ensure that your car is safe from debris on the road, unpredictable weather considers, and other natural elements that can cause damage to your car using an open carrier. You'll be able to have peace of mind that it arrives at its final destination in the same condition as when it was picked up. 
Prepare the Proper Documentation
There are two essential pieces of documentation that you'll need to have when you plan to ship a classic car domestically. 
Bill of Lading (BOL): The inspection and invoice for the car shipment that provides details about the condition of the vehicle when it's picked up and dropped off at its final destination. 
Insurance Coverage: Auto shipping companies require every car they ship to have insurance coverage for body damage while the vehicle is in their possession. We strongly suggest all shippers to keep their auto insurance active during the car's transport in the unlikely event of body damage. 
Non-running Classic Cars
Although it's not ideal to ship a non-running vehicle, it is possible. There are a few things you must do to prepare to ship a non-running classic car to ensure a smooth process. 
Disclose the condition of your vehicle upfront
Schedule transport for your non-running car early
Plan to pay a premium if your car doesn't run 
Your vehicle must be able to roll and steer so the auto carrier driver can load it onto the transport trailer. 
Metti International: Your Trusted Auto Broker 
We use our experience and expertise to provide exceptional service, making it easy to find the best auto transport possible for your classic car.  
As a two-time finalist for the "Torch Award Finalist" by the Better Business Bureau for Ethics (BBB), it's proof that we do everything by the book, provide our customers with exceptional service, and go out of our way to provide you with an exceptional experience. 
Call Metti International today for a free quote at 866.620.1776!