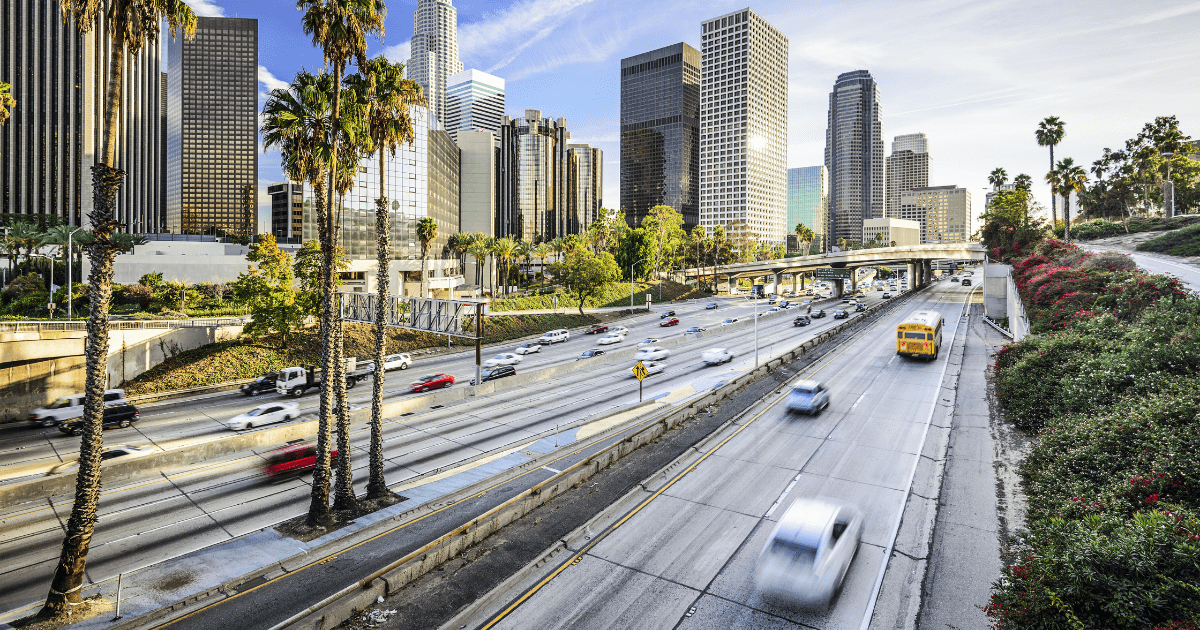 If you're shipping a car from Florida to California, you may have a few questions about the process. If you're not prepared to spend ~40 hours on the road, scheduling vehicle transport is your best option. Not only will it save you time, but you could also save money in the process, so it's a win-win. We're answering a few commonly asked questions about what to expect when you're moving a vehicle to California to help make the entire process go smoothly.
How Long Does It Take to Transport a Car to California?
On average, shipping your car from Florida to California takes between 7-10 days. It's approximately a 2,800-3,000 mile trip depending on the final destination and the average auto transport carrier will travel 500 miles per day. To make sure your car will arrive at its final destination on time, schedule your auto transport to California as soon as possible so your auto broker can start to look for the best prices for you.
What Should You Expect At Pickup/Drop Off?
When you're preparing to transport a car to California, there are a few things you should plan for. The driver of the auto transport will use a bill of lading to document any pre-existing damage on your vehicle when they pick your car up in Florida. Make sure to complete your own inspection of the vehicle, take photos before your car is shipped, and use Metti International's car shipping checklist to prepare. If your car arrives in California with damage, file a claim directly with the carrier and make a record of it on the bill of lading before signing it. 
How Much Does It Cost to Transport a Car to California?
Moving a vehicle from Florida to California can be affordable if you do your research and have some flexibility in travel time. The final price will depend on a few main factors, including the distance traveled, the type of transport you choose, the make and model of the vehicle, and the drop-off location that you select. Shipping your car from Florida to California is a cost-effective way to move your vehicle. 
When you're ready to schedule your auto transport to California, Metti International is here to help every step of the way. We make it easy to ship your car from Florida to California and will find you a reliable and affordable auto transport carrier that will take care of your vehicle during your upcoming move. As a finalist for the "Torch Award Finalist" by the Better Business Bureau for Ethics (BBB), we go above and beyond to provide you with exceptional service.
Give Metti International a call today to schedule your upcoming car transport at 866.620.1776 or request a quote online. We look forward to helping you with your upcoming auto transport needs!