While very unlikely, there have been times when a vehicle is damaged in transit, most likely minor damage that occurs during the vehicle loading and unloading process from the auto carrier. Before confirming a shipment, we always encourage shippers to do their research and check out the broker's reviews and customer testimonials to reduce this risk.
Below are the steps you should take before your vehicle is picked up along with what to do if you encounter any damage to your vehicle. Please keep in mind that minor pebbles or road hazards that occur as if you were driving the car are not typically covered by the carrier's insurance company.
Conduct a strong pre-trip inspection of your vehicle and take photos of the car's current condition.
Sign and keep a copy of the Bill of Lading when the driver picks up your vehicle.
Request a copy of the driver's insurance when he picks up your vehicle.
Do not cancel your auto insurance; keep it active throughout the duration of the vehicle's trip.
Upon delivery, take photos of your car's condition to compare from the pre-trip photos.
If you notice damage, make sure to document the damage on the Bill of Lading and have the driver sign it to acknowledge the damage. Let the driver know you'll be filing a claim for the repair.
File a claim with your insurance company. Be sure to the pre & post-trip photos, the BOL that the driver signed and the auto carrier's insurance information.
Your insurance company will handle the claim and assist you in having your vehicle repaired and the claim paid.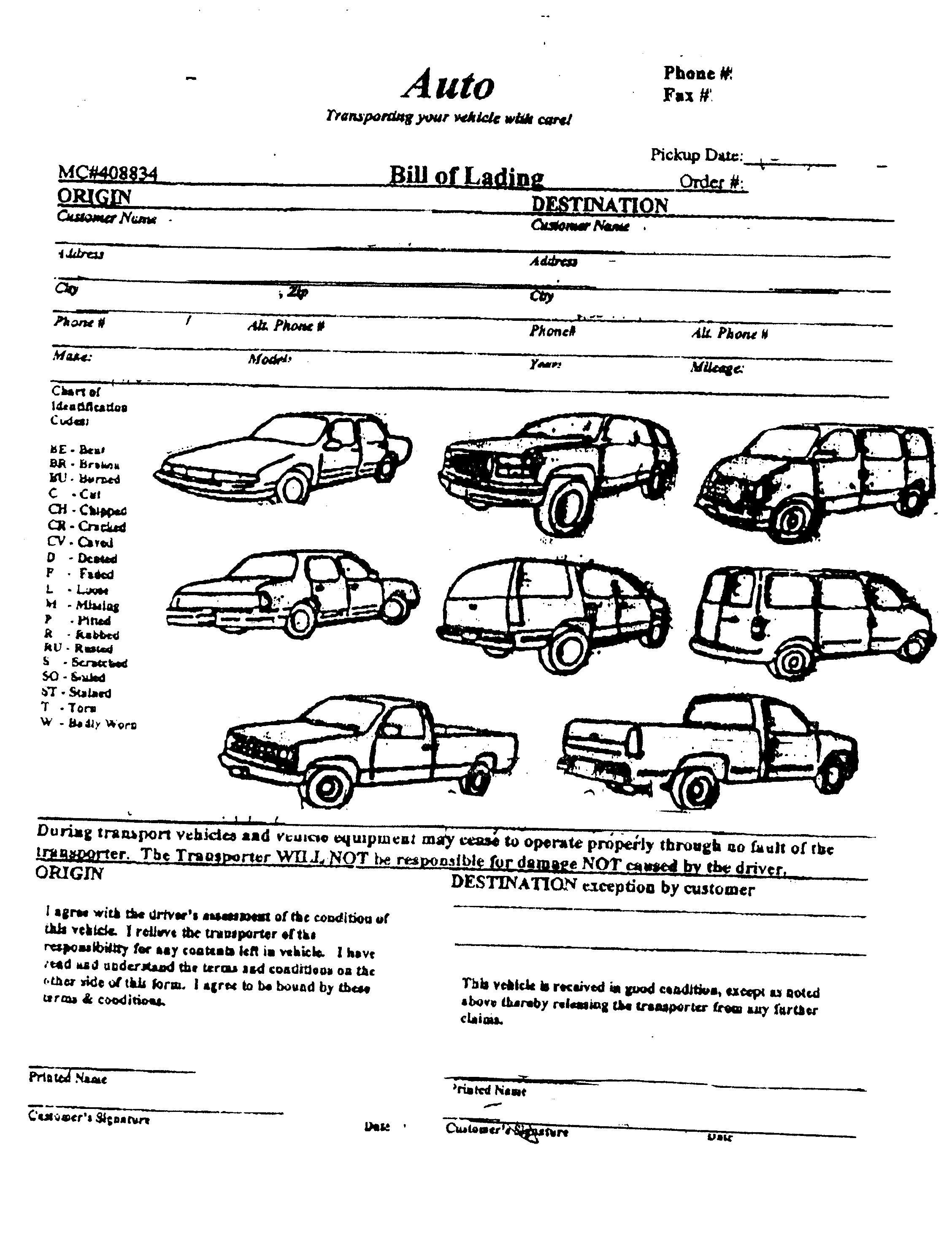 Above is an example Bill of Lading that the driver will fill out upon picking up your vehicle.