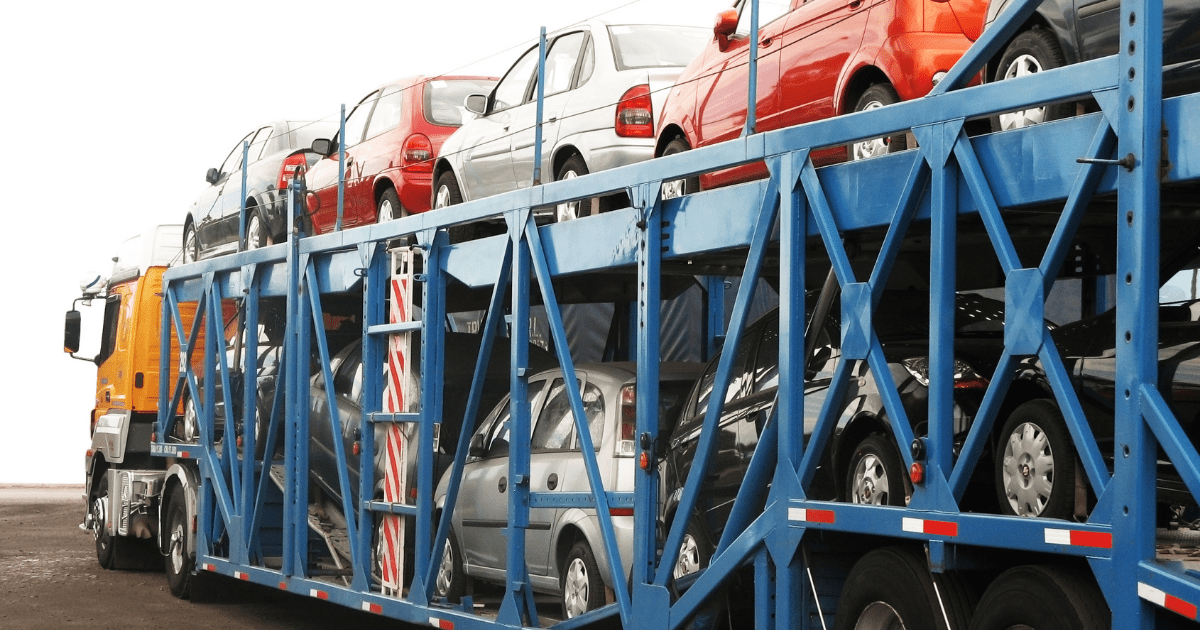 When you're moving a vehicle cross country, chances are you may have some questions about the shipping process. To help make it easier, we've compiled 15 car shipping terms that you should know to help make the process go smoothly. 
Auto Carrier: These companies use their own trucks/drivers and contract with third-party auto hauler services such as Metti International and other Auto Shipping Brokers.
Auto Broker: Matches vehicles that need to be shipped with their network of carriers who have space to transport them. Brokers do not have physical assets typically. The auto broker is the main contact when you're shipping your car and will walk you through the shipping process and help you find the best transport price possible.
Bill of Lading (BOL): Documentation in the form of a receipt that is used by the carrier during the shipping process. The bill of lading lays out the terms of the contract, provides proof that a vehicle has been loaded onto the carrier, and confirms that the vehicle's title is valid. 
Door-to-Door Shipping: When the carrier guarantees that your car will be picked up and delivered directly to your requested drop off location. 
Car Trailer: A type of trailer or semi-trailer designed to efficiently transport vehicles 
Dealership Auto Transport: The process of transporting vehicles to or from an auto dealership. This method typically includes shipping multiple vehicles at a time. 
Open Carrier: Two-level open trailer that holds several vehicles and is considered to be an economical option for domestic transport. 
Enclosed Carrier: Enclosed car shipping trailer used to transport high value, luxury, or classic vehicles. 
En Route: This means that your vehicle is in transit and is on its way to its destination 
Inoperable Vehicle: A non-running vehicle that can't be driven onto the car carrier on its own. A non-running vehicle must be able to roll and steer with working brakes in order to schedule auto transport. 
Proof of Delivery (POD): The document used by carriers as a receipt of delivery once your car has arrived at its final destination. The driver will sign the proof of delivery, and you'll be required to do the same. Before you sign, make sure to inspect the vehicle and compare the photos that you took when the car was picked up. If there is any damage, make documentation of it before signing the document.  
Roll On, Roll Off Auto Shipping  (RORO): The process of shipping a car overseas on an international vessel. The shippers will simply roll the car on the ship and roll the car off when it arrives at its designated port. 
Overseas Container Auto Shipping: Shipping a vehicle internationally in a shipping container. 
Shipping Quotes: An estimate of how much it will cost to ship your car depending on the distance traveled, the type of vehicle, type of carrier, time of year, and a few other variables. 
Terminal-to-Terminal Shipping: The process of dropping your vehicle off at an assigned area where cars are prepared to load onto an auto carrier, typically the auto carrier's terminal. You'll pick it up at another terminal closest to the final destination. This is usually more affordable than door-to-door shipping. 
Transit Time: How long it will take from the time the vehicle is picked up to when it arrives at its final destination. 
Vehicle Transport: Moving vehicle as freight and the process of having your vehicle shipped
When you're shipping your car, these 15 car shipping terms will help you be prepared and educate you on the process. Metti International is here to help every step of the way. We make moving a vehicle across the country easy.
As a two-time finalist for the "Torch Award Finalist" by the Better Business Bureau for Ethics (BBB) in both 2019 and 2020, we go above and beyond to provide you with exceptional service.
Give Metti International a call today to schedule your upcoming car transport at 866.620.1776 or request a quote online. We look forward to helping you with your upcoming auto transport needs!