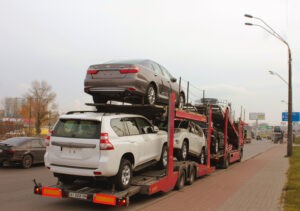 Do you have questions about shipping your car? We have put together below the most frequently asked questions (FAQs) and answers about car shipping. With this information, you can now understand the entire car shipping process to save time and money.
IS CAR SHIPPING FULLY OPERATIONAL POST COVID19?
Yes, car shipping is back to normal and fully operational post covid19. Car carriers are back on the roads, and Metti International is here to help you ship your car. You can now ship your car from auto auctions or car dealerships. But, it is best to ship your vehicle from the major US cities and their suburbs for easier car shipping.
You can ship your car today with Metti International. There is no need to drive long distances or incur unnecessary expenses staying over in Airbnb's while transporting your vehicle to your new location. Get a quote to ship your vehicle, and Metti International Vehicle Transport & Car Shipping will make the arrangements. We will schedule your car for shipping and provide a car carrier within the time frame you require.
HOW LONG WILL IT TAKE TO PICK UP AND DELIVER MY CAR?
Coast to coast car transport usually takes between 10-14 days while shorter trips range from 3-7 days, depending on the actual distance. There could be delay due to harsh weather conditions, traffic and truck breakdown. To avoid unwanted delays, schedule your vehicle for shipping ahead. It will ensure your car shipping broker has adequate time to plan your car shipment with your car carrier.
WILL I GET A DELIVERY DATE FOR MY AUTO TRANSPORT?
Yes, you can ask the driver for the anticipated time of delivery. The carrier usually calls the day before to verify your location and if you're home. They also call a few hours ahead of delivery to make sure the drop off is coordinated. Feel free to call them after a day or two to reconfirm that they are on schedule while you go about your daily activities.
HOW CAN I PAY FOR SHIPPING MY CAR
At Metti International, we accept cash, certified checks, and postal money orders. For auto transport services, a deposit is generally required when placing an order. Deposits range from 10-25 % of the total shipping cost. The remaining balance will be due upon delivery.
WHICH CAR SHIPPING METHOD CAN I USE TO MOVE MY CAR?
You can ship your vehicle with the open carrier transport method or enclosed carrier transport method. Though an open carrier is the cheaper option, your car could be exposed to road debris, dirt and harsh weather conditions. Consider using an enclosed transport if you have a classic, exotic car or luxury vehicle. To ship your car cross country, you can use the RORO or Containerized auto shipping method. You can also choose either the door-to-door delivery method or the terminal-to-terminal shipping.
CAN I STORE MY PERSONAL BELONGINGS IN MY CAR BEFORE SHIPPING?
Personal belongings left in the vehicle are shipped strictly at the owners' risk. Auto carriers are not licensed to carry house goods or personal items and will not assume responsibility for any theft or damages to your belongings.
DO I NEED TO GET EXTRA INSURANCE FOR MY VEHICLE?
Your car is insured for the Blue Book value the entire time it is on the truck. However, you can get additional insurance coverage. Both you and the car carrier are to fill and sign a condition report at the time of pick up. Then, both parties should have a copy. Upon delivery of your vehicle, endeavor to note any damages on the same condition report before you sign it, and the driver leaves. Claims will be handled by the vehicle carrier and insurance companies. Also, damage done in transit does not relieve the shipper of paying for the car shipping service performed. 
CAN I SHIP AN INOPERABLE VEHICLE?
Yes, the easiest way to ship an inoperable vehicle is to let us know when requesting a vehicle transport quote. There will be an additional charge, plus loading and unloading charges, to your quote if we are not informed of the vehicle's condition before quoting.
If you plan to ship your car, Metti International is here to help. We are a licensed and bonded car shipping broker with the Federal Motor Carrier Safety Administration. As a finalist for the "Torch Award Finalist" by the Better Business Bureau for Ethics (BBB), Metti International is your trusted and reliable auto shipping broker.
Asides from our competitive pricing, we take the utmost care to ensure that your vehicle gets to its destination timely and safely. At Metti International, we are committed to providing excellent customer service and ensuring your car shipment goes smoothly.
Give us a call at (866) 620-1776, and we will get back to you with a quote. For more information, you can visit our website at www.mettiintl.com. 
We look forward to helping you with your car shipping needs.