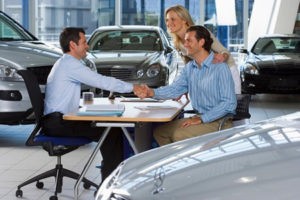 Shopping for a car is an exciting experience, although it can be a hard nut to crack for some people. There are several decisions to make, including choosing a car brand at the best price that perfectly suits your needs. Another crucial decision you'll need to make is transporting your car from the car dealer company to your designated location. However, you don't have to spend time stressing over your car shipment especially, after spending a considerable amount of time making a car choice or haggling over the price.
With an auto transportation broker like Metti international, car shipping can be made more convenient for you and the car dealer. At Metti International, we will help and provide support through the entire process of your auto shipment. 
CAR BUYERS AND SHIPPING BROKERS
Auto transport can be overwhelming sometimes, but it does not have to be so. With Metti International, you do not have to worry about transporting your car to your designated location after purchase or be concerned about your car's safety. We understand that finding reliable and safe vehicle transport services for your vehicle is a top priority.
We have made it easy for you with our exceptional services. When buying your car, you can afford to look outside your local areas and buy from any location. We can pick up and deliver to your destination within your desired timeframe.
AUTO DEALERSHIPS AND SHIPPING BROKERS
Most times, dealerships work on fast-approaching deadlines to get cars moved. Finding a reliable broker is the key to faster and easier auto transport. At Metti International, we offer dealerships the best prices and quicker pickups. As car shipping brokers, we have been in the auto transport business for years. We understand the importance of repeat business and shipping cars.
We know that some car dealers sell cars online. Since the primary benefit of using a shipping broker is convenience and flexibility, we cater to all sellers, including all vehicle types. Shipping brokers don't have personal trucks, so they aren't restricted to specific regions or routes. However, we have access to an extensive network of car carriers across the country and we can find the right one to meet any car dealer's needs.
We have several shipping options available for you to transport your new or used car from a dealership to your new home. Additionally, we only work with carriers with a 95% or higher on-time service rating, so your car will arrive safely and intact. We are a licensed and bonded car shipping broker with the Federal Motor Carrier Safety Administration. We provide customers with exceptional service and ensure your transport experience go smoothly.
For further inquiries, give us a call at (866) 620-1776 or visit our website at www.mettiintl.com/. Kindly fill out your auto shipping requirements, and we will get back to you with a free instant quote!