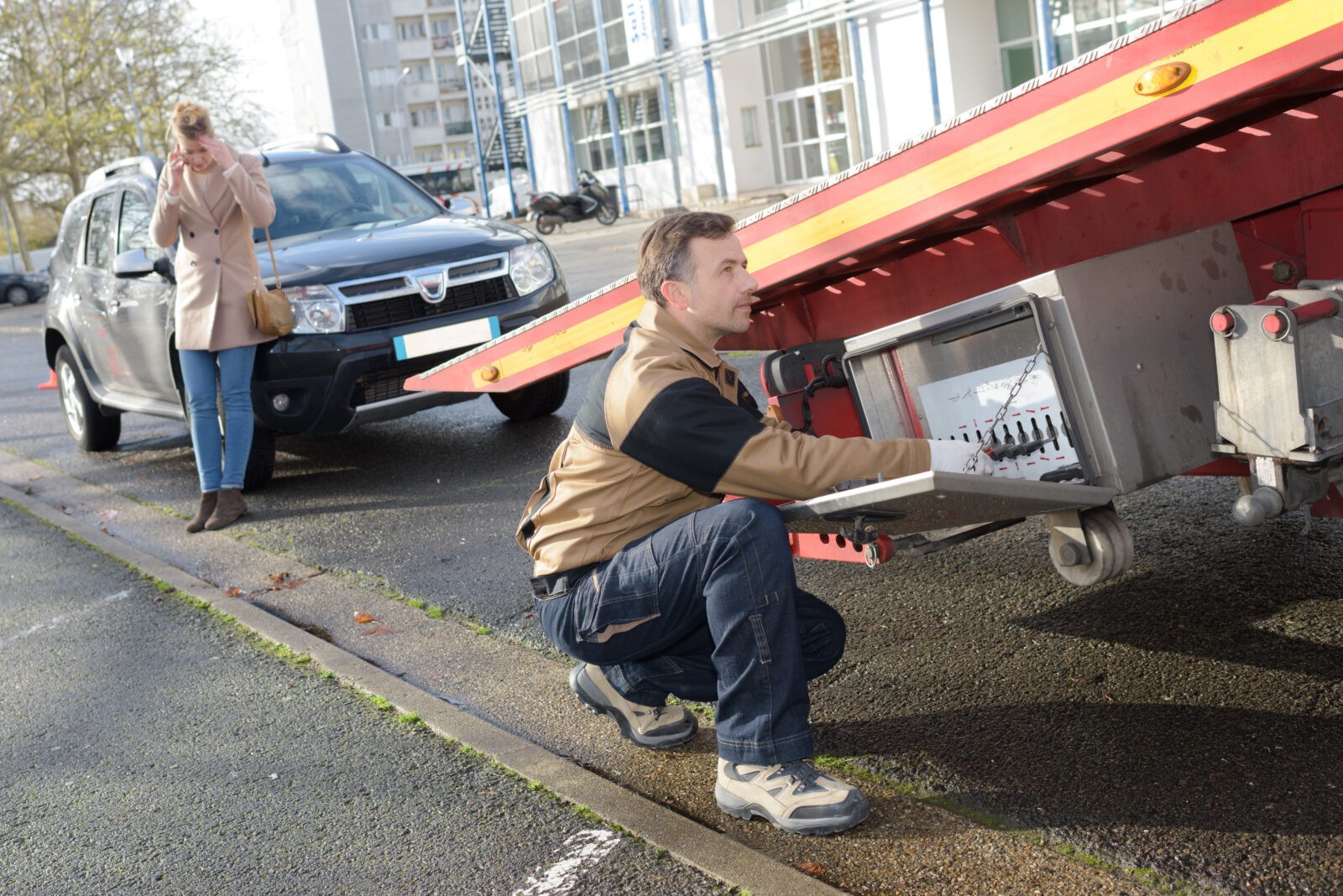 When the carrier comes to collect your car, he will be filling out what is referred to as a Bill of Lading. Ensure you fill the Bill of Lading.  This paper has a generic picture of vehicles and is used when he's making his preliminary inspection. The car carrier will note any dings, dents or scratches in the bill of lading.
Take pictures at the time of pick up with the driver present, and have a picture of him doing his inspection. He will also be giving you a copy of the Bill of Lading. However, ensure the bill of lading is legible. Get from him the anticipated time of delivery. Also, verify the address and that the contact information he has is correct.
Feel free to call them after a day or two to reconfirm that the car carrier is on schedule. The car carrier normally calls the day before and a few hours ahead of delivery. This is to ensure the drop off is coordinated.
Upon delivery compare the pick up inspection matches the drop off inspection. If  there is some damage, make sure to report it to his insurance company immediately. If her says he'll take care of it, insist he call his insurance company in your presents or have give you a copy of his insurance and Bill of Lading indicating any damage.
While the occurrence of damage is rare, it is good to follow these recommendations at pick up and delivery of your vehicle.
Metti International is Here to Help
If you need the best auto transport company to ship your car, Metti International is your top choice. Metti International has superb customer service. Additionally, we only partner with carriers having a 95% or higher service rating. This eliminates having to wait endlessly for the arrival of your car.
Due to our amazing reputation over the years, we earned the BBB Torch Award For Ethics thrice. The Better Business Bureau has accredited Metti International with an A+ rating and we have excellent customer reviews.
With just one dial, you can have access to a trusted and reliable car shipping company. Contact Metti International today at 866.620.1776 to schedule your auto transport or request a quote online. For more information, kindly visit our website at www.mettiintl.com.