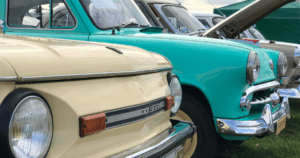 Do you have an inoperable car parked at home for so long and you're wondering if it is possible to transport it to your new location? Well, the answer is yes! When shipping an inoperable car, it is important to note that not all auto transport companies have the proper equipment and resources to do so.
Transporting a non-running car requires adequate planning and preparation. Here are some tips below that can help to ensure you have a smooth car transport.
Identify Your Car's Problem
An inoperative vehicle is a car that cannot run or is unsafe to drive.  A vehicle in this condition can be due to damage, removal or inoperability of essential car parts required for the car's operation. It cannot be driven on and off a car carrier safely on its power. Before shipping an inoperable car, it is essential to know why the vehicle does not run. You should be aware of the problem to inform the auto transporter before shipment for a broken car.
Your inoperable vehicle's condition could be due to a problem with one or more of the tires, the wheels, brake, engine or any other essential car parts. However, the problem might be one you can fix with ease before car shipping. It might cost you less to fix the car and ship it as a running vehicle than to transport it as a non-running car.
Employ The Right Car Shipping Company
It takes time, effort and expertise to transport a non-running vehicle to its required destination. Employing the service of a reliable and professional auto transport company would ensure your inoperable car shipment goes smoothly. Your car carriers must be qualified and equipped to handle an inoperable vehicle.
Non-running vehicles require additional work, equipment and take the car carriers extra time to move your car. These will be taken into consideration and might affect the car shipping costs. While scheduling pick-up and drop-off, you also have to be aware of the busy times in the auto transport industry, typically in the summer.
Inform The Company About Your Car's Condition
When shipping an inoperative car, ensure you inform your car shipping company of the condition of your vehicle. It is essential to explain in detail why your vehicle isn't in running condition. This way, they can adequately assist you in shipping your inoperative vehicle to your desired location. The auto shipping company can prepare all the necessary equipment and resources before loading or offloading your inoperable car from the transport trailer. You need to communicate your vehicle's make, model and size effectively to your car shipping company to prevent any added fees or delays.
Schedule Your Inoperable Car For Shipping Ahead Of Time
Car shipping requires proper planning. Booking your car for shipment ahead enables both you and the car shipping company to make appropriate preparations. Before shipping an inoperable car, you can choose the best auto transport method, such as the open carrier transport method or the enclosed carrier auto transport method.
The car carriers will load your inoperable vehicle onto the car carrier using a winch and chain for the Open carrier transport method. Bear in mind that this transport method will not protect your car from dust, road debris and harsh weather conditions. Your vehicle can also be loaded onto an enclosed carrier, usually using a liftgate, limiting movement when loading the car. It is an excellent option for low clearance vehicles. Also, it offers added protection from a variety of road elements during transit.
Prepare Your Inoperable Car For Auto Shipping
There are some things you can do to prepare your car before it is loaded and transported. The most important one is to secure all the loose parts on the vehicle. Car carriers are not liable for any damage or theft, so; you should remove all personal belongings from inside the car.
With these tips above, you can ship your inoperative car with ease, and Metti International is here to help. We are a licensed and bonded car shipping broker with the Federal Motor Carrier Safety Administration.
At Metti International, we are committed to providing you with excellent customer service and an exceptional transport experience. As a finalist for the "Torch Award Finalist" by the Better Business Bureau for Ethics (BBB), we are here to help ensure your car shipment goes smoothly.
Call Metti International today at 866.620.1776 or request a quote online. You can also visit our website at www.mettiintl.com.