Arizona is a large state in the United States with different attractive spots. More than 80% area of Arizona is public parkland and forest, which makes it interesting for the state to accommodate tourists of different backgrounds. Arizona is the 14th most populous and 6th largest state in the United States. If you are planning to visit or relocating entirely, it is best to consider using the service of an Arizona Auto Transport Company.
Other tourist attractions in Arizona that you can visit include- Saguaro National Park, Sedona, Antelope Canyon, Grand Canyon National Park, and Monument Valley Navajo Tribal Park. Golf and Baseball are also common in the state.
Arizona covers 113,998 square miles (295,000 km2), but you don't have to worry about movement and transporting your car to or from Arizona. Understanding how Arizona auto transport works will guide you and save you the stress of driving over long distances.
Arizona Auto Transport: How to Ship My Car
There are several factors you should consider when planning Arizona Auto Transport. Here's how to ship your car to Arizona.
1. Find A Trustworthy Transport Company
Even though you plan to employ the services of Arizona auto transport company to avoid the hassle of driving yourself, you have to be cautious. You must ensure that the company you ship with is registered with the FMCSA. Ensure that it is also BBB accredited.
2. Consider the Shipping Cost
To save cost, always consider shipping using an open carrier. It is best to use Enclosed carrier auto transport method for shipping luxury and classic cars although, it is more expensive. 
3. Compare Multiple Quotes
To secure the best shipping quote from a reputable auto shipping company, you can compare 3 to 4 price quotes. To decide your best choice, compare the available Arizona car shipping services from your car shipping broker.
4. Method of Shipping
Choose early the shipping method of your choice during your Arizona Auto Transport. Make sure you choose one that is suitable or best suits your need which includes open carrier auto shipping, enclosed carrier auto shipping, terminal-to-terminal, and door-to-door car shipping.
Arizona Auto Transport Cost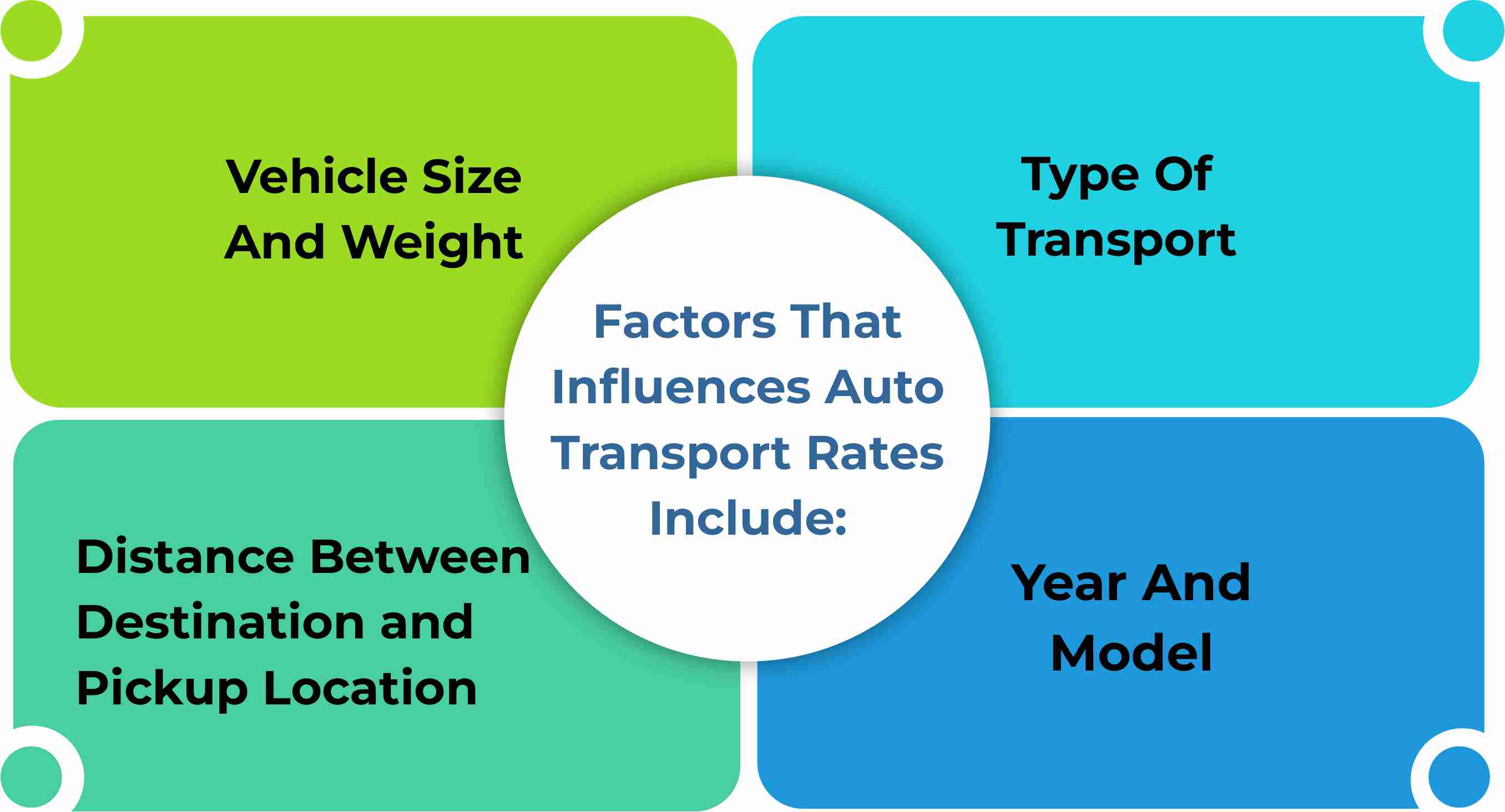 Arizona auto transport is much more affordable than you may think. You can find the best car shipping price, but it's best to allow some flexibility in the pickup/drop-off dates. It enables your car shipping broker adequately plan for your car shipping. For Arizona auto transport to any other state in the USA, the cost will depend on many factors, which include:
1. Season
The time of the year will determine your Arizona car shipping cost. The carriers will have difficulty transporting your car in winter because of the road condition. Hence, most carriers find it easier to ship cars during the summer season.
2. Distance
The distance between your pickup and delivery location also plays a major role in car shipping to and from Arizona auto shipping prices. The price tends to be higher when transporting your car from/to a long distance.
3. Location
Picking or delivering cars to rural areas will be more costly than in metropolitan areas. Carriers find it difficult to transport cars from rural areas since trucks are hard to maneuver in rural areas. So, shipping your car to and from Arizona with pickup and delivery locations in metropolitan areas is best.
4. Auto Transport Type
There are two major methods of shipping your car domestically – enclosed carrier and open carrier auto shipping. Given your choice, the cost of shipping may vary. Nevertheless, the open carrier is the most cost-effective, sharing a trailer with about nine cars. However, the enclosed carrier offers maximum protection to your vehicle against arid weather conditions and debris.
5. Vehicle Condition
An operable car will be less costly compared to an inoperable car. The car carrier finds loading a working car easier than a non-running car. An inoperable car will need the expertise to load and unload.
6. Vehicle Type, Size, and Weight
Shipping a luxury or classic car will cost more than a regular vehicle because of its specialty. It will also require more expertise, especially during loading and unloading. This can also contribute to the Arizona car shipping costs.
7. Shipping Time Frame
Another factor influencing Arizona car shipping costs is how fast you want your car shipped. Auto transport brokers can adequately plan your shipment when you are not in haste. Always contact the car shipping broker early to schedule your auto shipment.
We will always inform you of everything you need to know when you contact us at MI Car Shipping. Also, we will update you about available discounts when you contact us.
How Long Does Arizona Auto Transport Take?
The average auto carrier travels 500 miles daily depending on their scheduled stops and road conditions. Some determining factors influence how long it will take for Arizona car shipping. Here are some factors that affect Arizona auto transport delivery time:
1. Location
Picking up a car from the top 18 counties in the U.S. or a metropolitan area saves more time. Auto carriers will find picking up cars around the major interstate highway easier and quicker.
2. Distance
The distance between the pickup area in your pickup location to the destination determines how long it will take to ship your car.
3. Road issues
The auto transport carriers might encounter delays due to heavy traffic or road construction, affecting delivery time.
4. Weather
The weather also plays another major role in the journey time. Bad weather does affect the speed rate of the delivery.
Arizona classic or luxury auto transport may seem like a daunting experience, but MI Car Shipping is here to ease your concerns. Our carrier shipping services are top notch and we ensure your vehicle is protected from dust, debris, and weather conditions. We provide you with skilled drivers who are experienced in carrying valuable automobiles. You can call us and we will help you with your Arizona car shipping, with no hidden expenses.
Requesting a quote from Arizona auto shipping companies requires no effort. Just put a call through to our representative to get a quote or to make other inquiries. You can also visit our website at www.mettiintl.com to get an online quote. Lastly, you can use an Arizona car shipping cost calculator to know your Arizona car shipping costs.
How to Prepare Your Vehicle for Arizona Auto Transport
Once you have decided to book your Arizona Auto Transport with your auto transport broker, here are a few quick tips on how to prepare your vehicle for shipping:
Remove all personal items from your car
Inform your auto transport dispatch company on time if your car is inoperable
Conduct an inspection
Ensure that the vehicle has no more than a quarter full of gas in the vehicle.
Ensure you charge your automobile in the case of an electric car
Be involved in the pre-shipping inspection process
Do not cancel insurance
Ensure your auto transport driver has one key and you hold the other.
Arizona Military Auto Transport
The military should cover transporting your car if you have been assigned to a new post. However, depending on your new duty post, you may be charged for shipping additional vehicles other than your own. You may also have to choose a suitable transportation method, either an open carrier or an enclosed carrier.
Military Car Shipping is cost-effective for military personnel and saves an incredible amount of time. Likewise, you are not required to put any mileage on the car to avoid early wear and tear. Are you an active military member? MI Car Shipping has you covered for your Arizona auto transport plans.
Documents You Need for Arizona Auto Transport
When you're preparing Arizona car shipping, you'll need a few pieces of documentation before you can transport your vehicle. The last thing you want is to show up and not be able to ship your car because of missing documents.
Copy of the current vehicle's registration
A copy of the vehicle title
A notarized authorization letter from any non-present party listed on the Title (lienholder, spouse, etc.)
MI Car Shipping is Here to Help with Your Arizona Auto Transport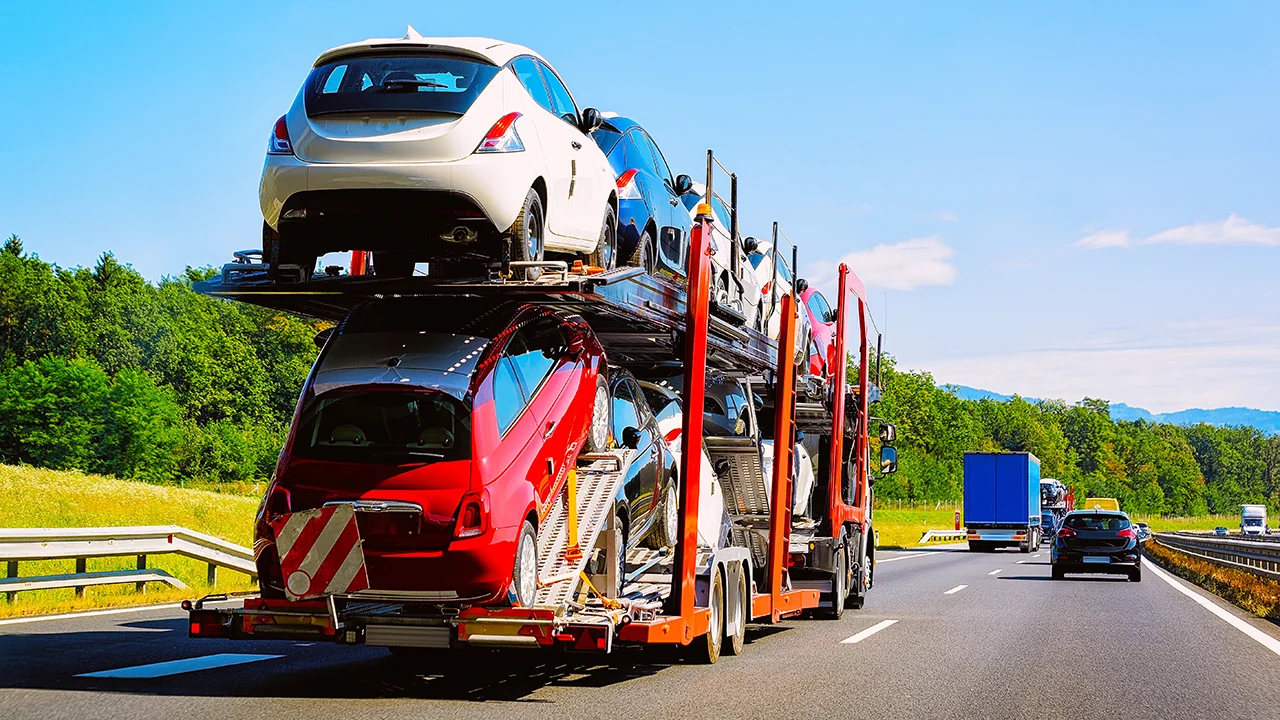 Do you want to ship your car, and you are searching for "Arizona car shipping companies near me" on Google maps to find the best Arizona auto transport service? If you're moving from Arizona MI Car Shipping is your trusted auto broker and is here to help. We make it easy to ship a car to and from Arizona.
At MI Car Shipping we will find you a reliable and affordable auto transport carrier that will take care of your vehicle during your upcoming move. As accredited by the Better Business Bureau for Ethics (BBB) and a four-time award winning company of the torch award for ethics, we go above and beyond to provide you with exceptional service. We provide excellent and satisfactory car shipping services.
Contact MI Car Shipping at 866-620-1776 today to schedule your auto transport, and you will get an instant free quote. Our car shipping calculator is always available to ease your journey. For more about your best car shipping broker in Arizona, visit our website at https://www.mettiintl.com/.