Do you intend to relocate with your family to or from New York? Are you an active military member just posted to a new duty post from New York? Your first and best contact when shipping is contacting a car shipping broker in New York. You don't need to worry about how you can ship your car as fast as possible when you contact a reputable car shipping broker.
A broker helps you with your car shipping based on your schedule, no matter how fast it is, and updates you about every bit of the journey.
Let's discuss things you need to know about hiring a car shipping broker in New York.
What is a Car Shipping Broker?
A car shipping broker stands as the middleman between the car carrier and you, the customer. They help anyone shipping their car by connecting them to the right carrier for smooth and seamless car shipping.
A reputable car shipping broker in New York always has connections with many car shipping carriers within the state they can offer their customers. This makes it easy for them to find the right car carrier for you considering your car shipping schedule. When you are in haste and unsure how to properly plan car shipping, your best choice is a car shipping broker.
A broker can offer you a wide range of shipping options, more than most car carriers can provide you due to their large connection in the car shipping industry. Likewise, you can save yourself the stress of researching car carriers near me in New York when you contact a broker.
Top 10 Things to Know About Hiring a Car Shipping Broker in New York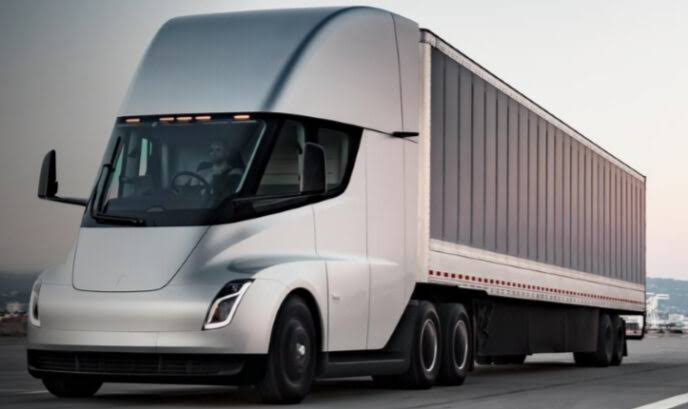 Before you hire an auto shipping broker, you should know their scope of work and what to expect when you contact one. To simplify shipping your car, we've compiled the top 10 things you should know about hiring a car shipping broker in New York.
1. A Car Shipping Broker is not a Car Carrier Company
You need to note that there is a difference between a broker and a carrier. When shipping your car, a broker is a gap between you and the car carrier. Car brokers don't ship your car; they help you get a car carrier that can provide the right service you need.
You can easily get stuck when you try to find the car carrier that can provide you with the right service you want. You might have to research up to one hundred car carriers before you can make a choice on who to use based on your budget and the shipping time frame.
A broker helps a car carrier find a car for shipment while helping you to ship your car as fast as possible with a reputable car carrier.
2. Insurance
When hiring a car shipping broker, it is essential to verify how covered you are in case there is any damage during the shipment. A reputable car shipping broker will give offer you the best assurance to ensure that you can trust them with your car.
If you are unsure that you are speaking with a car broker when you contact one, you can ask for the legal documents backing their business. You might also want to check if they are licensed and bonded by Federal Motor Carrier Safety Administration – FMCSA. When you verify their status, you can be sure that your car is in a safe hand.
3. Multi-Car Transport Options
Choose early the shipping method of your choice during your USA car shipping – enclosed or open transport car shipping. Ensure you choose one that is suitable or best suits your need. For instance, if you plan to ship a luxury car, your option should be enclosed car shipping, but the cost will be slightly higher.
Most shipping companies may offer you either terminal to terminal car shipping or door-to-door shipping. Consider the one that best suits you to know which method to opt for.
A free car shipping quote is another thing you can easily get when you contact the right auto shipping broker in the USA. A reputable broker will be ready to give you up to 4 different car shipping quotes when you request them.
Free car shipping quotes from car shipping brokers allow you to be unrestricted to a rigid quote from a car carrier. Likewise, you can be rest assured that a broker can find you the right car carrier to car your car using the information you provide them. You won't need to break the bank with the right broker since their responsibility is to provide you with the right service.
A reputable broker in the car shipping industry will have a good number of positive reviews from their previous customers. Before you hire a car shipping broker in New York, you can check car shipping review sites to see what others say about the broker.
Another way to check their reviews is to check the broker's website. When you check the MI Car Shipping website, you will see what our previous customers say about us.
If you are unsure about the reviews you can find on a third party's website and on the broker's website, the best place to know an accredited broker is with the Better Business Bureau (BBB). BBB will provide you with the right information about a broker. Hence, we advise hiring an auto shipping broker in New York with positive reviews.
6. Customer Service
A car shipping broker offers a helping hand to ensure that the shipping process is smooth for you. They have a customer service representative that you can easily contact to know more about the shipping rate, available discounts, and available auto shipping options.
So, when you are hiring a car shipping broker in New York, you must take note of a car shipping broker that offers customer service for your benefit. Suppose you notice that customer service is unavailable when contacting a broker. In that case, you can politely ask to know how they can provide full information before, during, and after the shipping process.
When you contact us at MI Car Shipping, you can speak with our customer service and use our car shipping estimator to know how much you need to know about domestic and overseas car shipping costs. We also deal in car shipping for military families moving shipping from New York.
7. Brokerage Pricing
Car shipping brokers also collect their commission while they help you with your shipping process. However, brokerage pricing is always meant to make you have what you ask for. It is best you refrain from companies with too-good-to-be-true deals. A low car shipping estimate cost doesn't always translate to quality service.
8. Payment Method
When you hire an auto shipping broker, you will be offered different paying methods. However, to avoid bad situations, it is not wrong that you ask the broker the type of payment they take, major credit cards, or any other payment option.
Another thing you should verify here is when you are paying for your shipment. Be careful of car shipping companies that ask for full payment upfront. It is a red flag for you. You might be asked for a deposit during the pickup; this is acceptable in the car shipping industry. So, be careful when hiring an auto transport broker.
9. Know about your Car Carrier
You can know more about the car carrier that wants to carry your car when you hire a car shipping broker in New York. A broker will provide you with every information you need to know about the car carrier and how trustworthy they are.
A reputable broker will do all the necessary research for you while you take your time to prepare your car for shipping.
10. National Coverage
Another thing you can safely note about a branded and reputable car shipping broker is their ability to help you across states in the US. A car shipping broker can help you ship your car across the states and ship your car internationally. It is best that you know the estimate car shipping distance and costs in advance.
Top 7 Things to Consider When picking the Best Car Shipping Broker in New York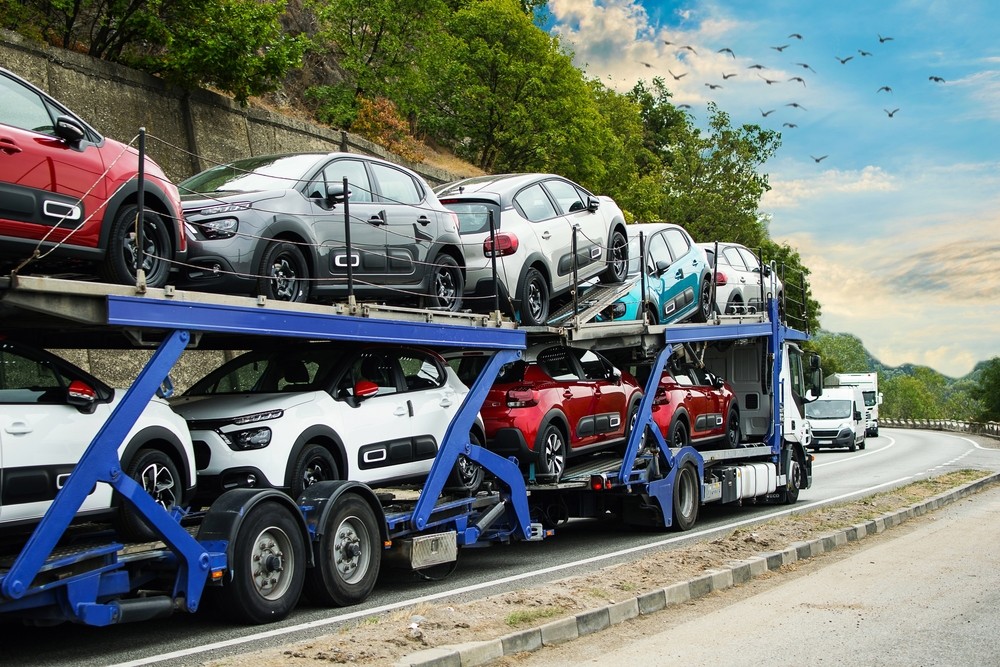 When choosing the best car shipping broker in New York, thoroughly research top car shipping companies. When you are surfing for "car shipping companies near me," you will find many self-named "best car shipping companies;" however, you need to be careful. The following are the top things to consider when picking a car shipping broker in New York:
1. Experience
Check for the number of years that the company has been in the business. Also, research their previously done projects on their site and through testimonials from previous customers. Don't lose the focus of allowing experts to handle your car while looking for the cheapest car shipping company.
2. Reputation
Staying in the car shipping business for years doesn't guarantee a good reputation. Aside from what is posted on their website, check for general reviews from different platforms. This will guide you to know a reputable company.
3. Service Offered
Not all car shipping companies in New York can handle inoperable or classic car shipping. Also, you should note that not all car shipping companies in New York are into military car shipping. So, check what you need to what the company offers to avoid bad situations when you want to ship your car in USA.
4. Price
A good company should be able to provide more than one price quote to a client. To secure the best shipping quote from a reputable auto shipping company, you can compare 3 to 4-car shipping rates quotes. To decide your best choice, compare the different available shipping services, which include open, enclosed, terminal-to-terminal, and door-to-door.
5. Customer Car Shipping Reviews
The reviews of previous customers are very important to know more about a company. You can know the ability of a shipping company from what others say about them. A reputable will provide customer reviews on their website or make them available on request. You can also request the phone number of the customers to speak with them directly.
6. Accreditation
Check the accreditation of the car shipping company handling your shipment process. A top choice is a BBB-rated car shipping company that provides quality customer service and great value for your money.
7. Reference
People should be able to refer to a reputable company involved in car shipping in the USA. Reviews or phone calls can be one of the ways the best car shipping company can receive a reference. So, watch out to learn about any car shipping company.
MI Car Shipping – Your Best Car Shipping Broker in New York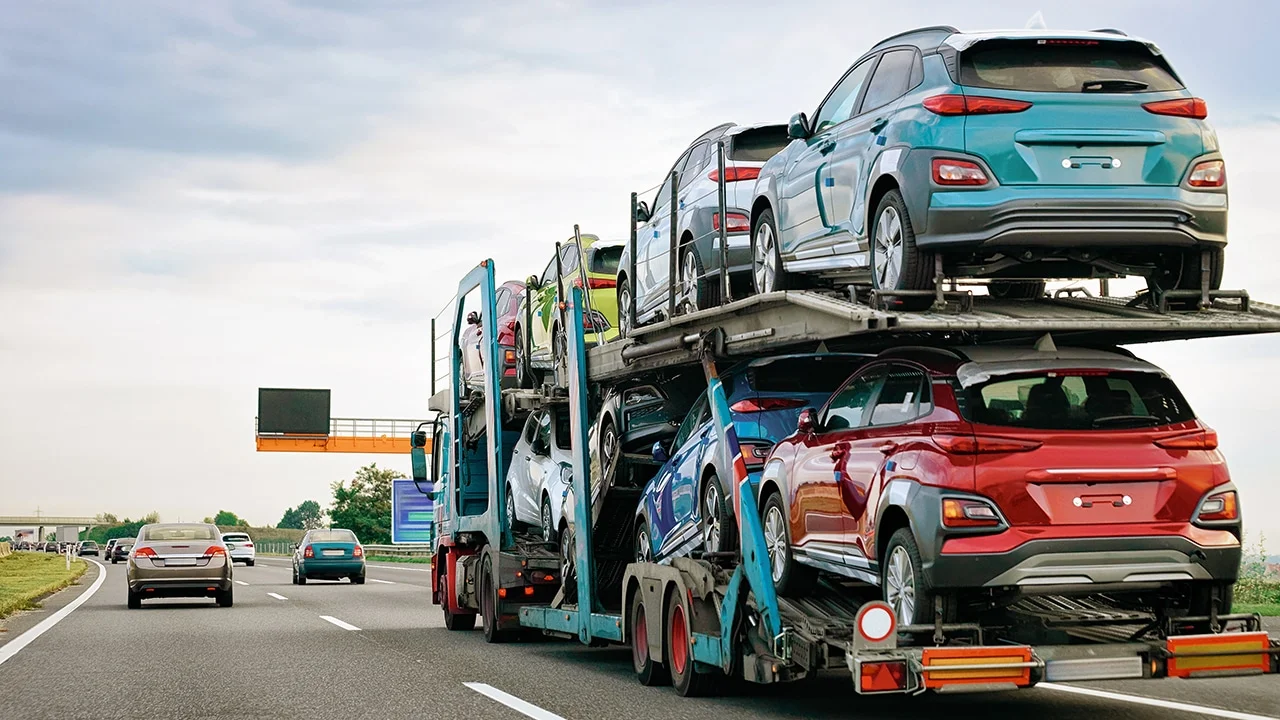 If you're moving from New York, MI Car Shipping is your trusted auto broker and is here to help. We make it easy to ship a car from New York.
We will find you a reliable and affordable auto transport carrier that will take care of your vehicle during your upcoming move. As accredited by the Better Business Bureau for Ethics (BBB) and a four-time award winning company of the torch award for ethics, we go above and beyond to provide you with exceptional service. We provide excellent and satisfactory car shipping services.
Contact MI Car Shipping at 866-620-1776 today to schedule your auto transport, and you will get an instant free quote. Our car shipping calculator is always available to ease your journey. For more about your best car shipping broker in New York, visit our website at https://www.mettiintl.com/.