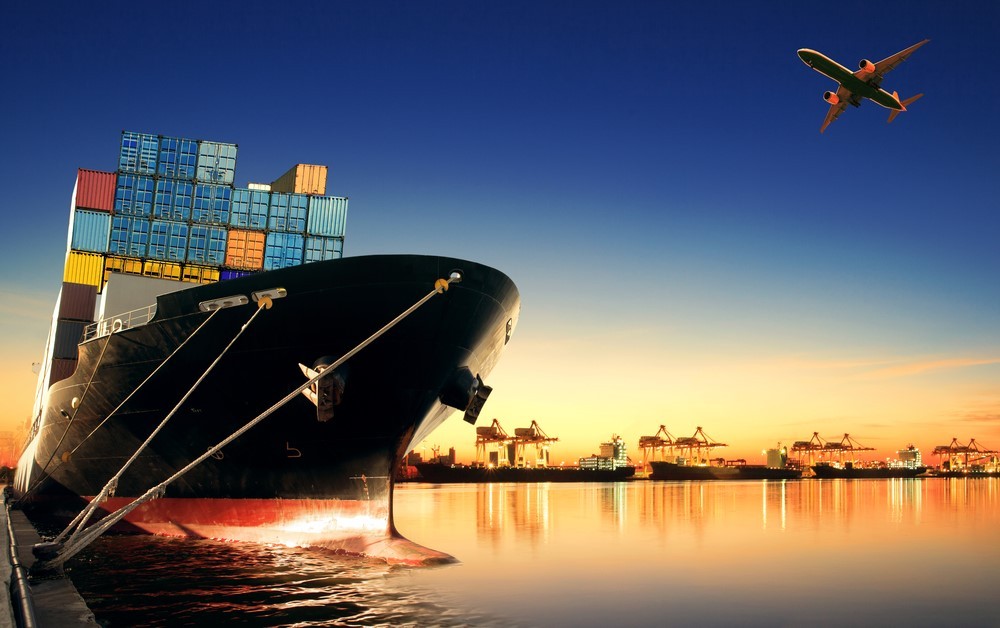 International Car Shipping from USA To Europe and West Africa

How to Contact a Reliable International Car Shipping Company Near Me

What to Expect from an International Auto Shipping Company

Taking your Car Overseas: Drop-off and Pickup Locations

How Much Does It Cost to Ship my Car Internationally from the USA?

Type of International Car Shipping Method

Overseas Car Shipping Requirements

What are the Factors Affecting International Car Shipping Delivery?

Step-by-Step Guide on Transporting your Car Internationally

Metti International Will Help You with your International Vehicle Transport
USA International Car Shipping To European Countries and West Africa
Having a personal vehicle is essential when moving to a new country. It is more important especially when moving to a country that is culturally different as West Africa and Europe. You'll have to learn new bus routes, cope with language barriers and cultural differences. Moving to a foreign country may be stressful enough without having to worry about these additional factors. Using an international car shipping company is the quickest and most convenient method of vehicle transport.
How to Contact a Reliable International Car Shipping Company Near Me
International automobile shipment from USA to other European nations and West Africa involves more effort than local shipping. You can check for the top international auto shipping companies in the United States before you ship your car internationally.
However, remember that the international vehicle shipping services provided by these companies might differ. Some international auto shipping companies, for example, do not ship from every port in the United States.
Before you obtain a quote or book your vehicle for shipping, ensure you complete a comprehensive evaluation of the shipping company. Check if the company is BBB accredited; consider their customer reviews, delivery time and the services they offer. Metti International vehicle transport and car shipping offer international auto shipping services with years of industry experience in both international auto shipping and domestic auto shipping. As a licensed and bonded car shipping broker with the Federal Motor Carrier Safety Administration, we will help you with your international auto transport needs.
What to Expect from an International Car Shipping Company
When you consult an international car shipping company to ship your car internationally, you will be expected to submit some basic details to the auto shipping company. This is to assist and evaluate how they can be of the best service to you.
Some of these essential details involve the vehicle details, the potential shipment date, the destination country, and your personal details with name.  After this, you will be provided with the numerous international automobile shipping options accessible to you at that moment. An auto shipping company may use this information to generate both new and used car international shipping estimates for vehicles.
Once you're pleased with the international auto shipping company and the quote supplied to ship a car overseas, you'll be needed to produce certain documentation and arrange your vehicle for international shipment.
To find out how much it will cost to ship a car overseas, check here.
Shipping your Car Overseas: Drop-off and Pickup Locations
There is a possibility that the auto transport company would assist you in shipping your automobile to the port of departure. There is, however, the option of driving your own automobile to the port. The downside is that you'll have to pay the extra expense such as buying gas, food, and hotel fees on top of that if you're unable to return the same day.
Choose suitable departure and delivering locations if you want your vehicle delivered to the port by an auto transport company. It is best to schedule ahead with a reliable auto shipping company like Metti International to pick up the car if you reside in USA.
How Much Does It Cost to Ship my Car Internationally from the USA?
Some people are curious about the expense of shipping an automobile across the ocean. How much does it cost to ship a vehicle to another country? That depends on a variety of variables. Prior to transporting your car, ensure you verify the cost of shipping a car internationally with your chosen international vehicle transport company.
International car shipping prices may be affected by a number of variables, including the following:
Vehicle type or model
Designated pick-up and drop-off location
Type of shipping method
Auto shipping date
Vehicle size
The cost of international automobile shipment might also vary depending on the auto shipping company you use for the shipment. Shipping an automobile from the West Coast to the East Coast of the United States is considerably more costly. In Europe, you'll have to pay import taxes and duties on your vehicle since you're transporting it to a new nation.
If you're shipping an automobile abroad, you may want to inquire about extra insurance alternatives from your insurer contact us at Metti International today.
Type of International Car Shipping Method
When shipping a car internationally, there are two most frequently used methods- RoRo (Roll-on, Roll-off) and Containerized shipping. International vehicle transport companies consider these methods the safest for vehicle shipping overseas.
RoRo Shipping
Roll-on/Roll-off international car shipping allows your car to be securely fastened to a designated spot in the ship. Your car needs to be in good working condition since they have to be driven on and off the ship. It's best to fill the gas to about one-quarter of the tank when shipping internationally.
Most car dealerships prefer this method of shipping because it provides the best value in terms of car shipping international rates and efficiency. It also provides additional protection as your car is anchored to the deck.  In addition, the loading and unloading process in RoRo shipping is quicker, which helps to save shipping time.
Containerized Shipping
Containerized shipping conveys your car in a container shared by several other cars. Although this method is not as fast as RoRo shipping, it is best for cars that are not in good working condition. Containerized is also an ideal choice if you are not in any rush to get your car transported. One catch though is that the container has to reach full capacity before the ship sets to sail.
International Car Shipping Requirements
When transporting an automobile across the country or even over the state line, extra paperwork is required for destinations like Europe and West Africa. This paperwork should be requested by your agent, so you won't have to worry about them on top of everything else.
It is possible that the required documentation may differ from country to country; if this is the case, we will notify you as quickly as you reach us with information about your intended destination.
Title/Certificate of Origin
Bill of Sale
Registration of own vehicle
Declaration of Dangerous Goods (gasoline, airbags, car battery) and Shipper Export Declaration
Licenses plates
Copy of passport
International car shipping insurance
If you are not the entire owner of the vehicle, you may additionally need to present Lien Release documents to obtain authorization for auto transportation to Europe.
For more information on the required documents, you may contact our customer care representative at Metti International on 866-620-1776. Metti International provides top-notch international shipping services. Visit here to learn more about shipping cars overseas requirements.
What are the Factors Affecting the International Car Shipping Delivery?
Our first priority at Metti International is to send autos or motorbikes worldwide in the quickest feasible period. Keeping our clients' cars on the road as quickly as possible is a priority for us, and we do our best to meet that deadline with every shipment.
A number of unique considerations impact our capacity to deliver automobiles on schedule to Europe and other locations, such as West Africa. Delivery timeframes are affected by a number of variables, including the following:
When it comes to getting your automobile to Europe, you have a big say in how soon it gets there. In order to begin, you must decide when and how your vehicle will be transported to Europe.
The sooner you complete the paperwork, pay the costs, and prepare your vehicle for shipping, the sooner your automobile will arrive in Europe. Even though it may seem like a lot of work, a Metti International agent will always be there to make sure nothing is overlooked and that everything goes as smoothly as possible.
There is fast shipping from East Coast of U.S. to Europe compared to West Coast of U.S. This is due to the fact that the East Coast of the United States is nearer to Europe than the West Coast.
If you send an automobile to Europe from the West Coast, it will have to travel a longer distance. As a result, the international car shipping cost of transporting an automobile through this service is going to be greater as well.
Around the peak season, the worldwide transportation system is overworked, resulting in delays. Car transportation firms typically have to move around a lot in the summer to accommodate all of their clients, especially in the peak season.
There is a lot of backlog of orders around holidays. Also, even after the New Year and into January, eager clients may be disappointed when making international car shipping during these periods.
During the off-season, the automobile shipment procedure becomes less frantic. If the seas are calm and nothing unforeseen happens, clients may count on their shipments arriving early at their target port during these months.
Method of Delivery
Air freight is the quickest method of transporting an automobile to Europe, although it is much more costly than ocean freight. Generally, air freight is reserved for smaller goods that need to be delivered quickly and at a lower cost.
As a result, the stress of transporting an automobile internationally by air freight is reduced. Many owners do not want to risk their automobiles being thrown about for days, even if they acquire a shipping container for their luxury and historic cars.
Shipping an automobile to Europe via ocean freight is the most common way of transportation. When it comes to international auto shipping, ocean containers are a more affordable alternative because of their capacity to handle multiple automobiles at once.
When it comes to transporting automobiles over international borders, this approach is the slowest and most subject to long-term delays.
Customs Approval
It's merely the first step in a long road to get your automobile to Europe. Customs clearance and compliance with local laws are a requirement for the shipping.
Any delays caused by customs officers may be avoided with the help of an experienced shipping firm. Except there is a random checkup, you will be able to acquire your car in the shortest amount of time feasible.
However, even if the necessary import charges have been made, the season will have an impact on how fast you may have your new car. Immigration services offices become followed up and clearance times increase during the busiest months.
There are also differences in processing timeframes based on the European nation.
Contact a Metti International agent today if you have any questions about European custom clearance destination duties and fees, with the applicable regulations.
Step-by-Step Guide on Shipping your Car Internationally
1. Collate the Necessary Documents
Before shipping an automobile overseas, any professional auto transport company will ask for proof that you own the car and that you can collect it without trouble at the terminal.
Among them are:
Title and registration of the car at the time of purchase
Documentation of insurance
Purchase contract or other evidence of ownership in its original form.
Receipts and Invoices
Passports and driver's licenses are also needed as evidence of identity.
This is not a complete list owing to regional variations in customs laws. As per nation import and export regulations, your representative will let you know whether any further paperwork is required.
2. Prepare Your Car For Shipping
In order to assist their consumers better understand how the shipping process works, several businesses provide shipping instructions for parcels or automobile shipping guides for overseas shipments. These should contain information on how to prepare your vehicle for foreign shipment in accordance with maritime freight legislation and automobile manufacturers' criteria.
To begin, take everything out of the vehicle, such as the navigation gadgets, chargers, and your toll tags. Remove everything from the vehicle. Disconnect your phone from the charger and turn off the alarm. Other aftermarket additions, such as antennae, luggage racks, and spoilers, are also permissible. Spare tires, registration plates, and emergency kits should not be disassembled. These are useful in the case of a vehicle shipping emergency and may be used to address problems and save delays.
Before shipping your vehicle, get it maintained and follow the advice of your technician for any repairs that need to be made to it. This ensures that your international auto carrier will have no problems transporting the vehicle in an ideal condition. Extra expenses may be levied if the vehicle is rendered unusable, necessitating the need of additional equipment to board or disembark. The outside should be cleaned once the work is done. Make sure you check the car thoroughly before it's picked up. Make sure to photograph any blemishes, dents, or fading spots on the vehicle before it is picked up.
3. Check Your Vehicle Fluids
Your gas tank should be approximately a quarter of the way full. This allows you to easily drive your vehicle on and off the boat. Before shipment, make sure all of the car's essential fluids, like transmission fluid, oil, and the coolant, are at working levels. To operate the vehicle after transportation, many international car shipping companies demand a key. In the event that you are obliged to give over the keys to the foreign shipping business, make a second duplicate of your key.
When it comes to international automobile shipping, there is nothing else to do except wait.
4. Transportation and pick-up
To prevent any delays, make sure your car is ready for collection on the day you've arranged. If the procedures for foreign car shipping are appropriately followed, pick-up usually happens without a hitch.
To transport your car, you just need to give over the keys, whether you're transporting it in a container or via the RoRo method. You'll get frequent updates on the transit of the car until it reaches its final destination. The status of the overseas automobile shipment may be checked here to see whether there are any delays.
5. Having Knowledge of Customs and Ocean Freight Regulations
The consignment is accountable to the customs rules and regulations of the destination country once it arrives at the port of entry. So that you don't have to, your international automobile shipping business does this for you.
When it comes to international automobile shipping and customs rules, it's important to pick a company that has the necessary expertise and experience.
When it comes to the information and relationships required for this portion of the process, leave it to Metti International.
6. Delivery/Drop-off
Customs clearance and ready pickup of your car will be communicated to you as soon as it has been completed from the shipping terminal/port. Ensure that there are no missing or damaged components by doing a final check of the vehicle.
At this point, the process of transporting a vehicle over foreign borders is completed.
Metti International Will Help You with Your International Car Shipping
Bothered about how to ship your car internationally? Or have you been thinking of how to buy a car and ship overseas? Metti International is here for you. Metti International has excellent records: BBB accredited with A-plus rating, three-time award-winner of the BBB Torch Award for Ethics. Whether you are relocating to any European/West African countries or you are in any of the countries and need to ship a car from USA to it, we will help you ship your vehicle.
Regardless of the kind of vehicle you want to ship, Metti International is the top choice for your vehicle shipping needs. Call Metti International today on 866-620-1776 to schedule your auto transport and get an instant quote. For more information, visit our website at www.mettiintl.com/