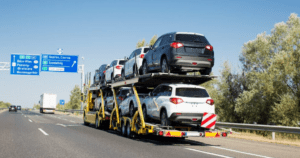 Driving a car across the country can be quite an arduous task. If you can't drive cross country due to excessive distance, shipping your car is the most convenient way to go. To ship a car cross country, you need a car shipping company that you can rely on entirely. Shipping a car cross country can be seamless if you follow these five simple step-by-step processes:
Get a Reliable Car Shipping Company
For smooth car transport cross country, choose a professional and reliable car shipping company that best suit your car needs. Do thorough research on the company. Check out the reviews from customers on their website and also the accreditation of the car transport company. You also need to consider their customer service, the cost to ship a car cross country, and delivery time. Then, you can request a quote and schedule your car for shipping.
Choose the Designated Location For Pick-Up And Drop-Off
Car carriers can transport up to ten cars while they pick up and deliver other cars along the way. Most car carriers prefer to move from one central hub to another rather than to remote locations. When you ship a car cross country, note that some particular pickup or drop-off locations take longer than others. So, it is best to select your desired designated locations and schedule your car for shipping ahead with your car shipping broker. It helps your car shipping broker make adequate preparations for your car shipment with the car carriers.
Schedule Your Car Ahead for Shipping
While most car carriers do their best to meet delivery expectations, they also face unexpected road delays. The delay could be due to harsh weather conditions, truck breakdown, traffic, or late customer vehicle pickups. To avoid unwanted delays, schedule your vehicle for shipping ahead. It will ensure your car transport broker has adequate time to plan your car shipment with your car carrier.
Verify Your Pickup and Delivery Dates
The carrier usually calls the day before to verify your location and if you're home. They also call a few hours ahead of delivery to make sure the drop off is coordinated. Feel free to call them after a day or two to reconfirm that they are on schedule while you go about your daily activities. You can ask the driver for the anticipated time of delivery. You can choose either the door-to-door delivery method or the terminal-to-terminal shipping method when you ship a car cross country. Verify the address and ensure that the contact information is correct and communicated. You can also communicate with the driver throughout the shipment process.
Determine The Car Shipping Method
You can ship your vehicle cross country through open transport method or enclosed transport method. Though an open carrier is the cheaper option, your car could be exposed to road debris, dirt and harsh weather conditions. An enclosed carrier carries fewer cars, offers added protection for your car, and is more expensive. Open carriers make up almost all cross-country transports. However, consider using an enclosed carrier if you have a classic, exotic car or luxury vehicle.
If you plan to ship your car across the country, Metti International is here to help. Metti International has extensive car carrier network coverage and provides an exceptional transport experience. As a finalist for the "Torch Award Finalist" by the Better Business Bureau for Ethics (BBB), we are here to help ensure your car shipment goes smoothly.
Metti International is your trusted and reliable auto shipping broker. Asides from offering competitive, we take the utmost care to ensure that your vehicle gets to its destination timely and safely. As a licensed and bonded car shipping broker with the Federal Motor Carrier Safety Administration, we are also committed to providing you with excellent customer service.
Call Metti International today at 866.620.1776 or request a quote online. For more information, visit our website at www.mettiintl.com