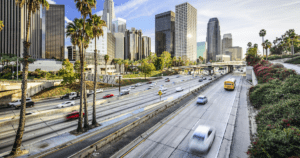 Several industries in the world felt the massive impact of the coronavirus pandemic and the car shipping industry also took a big hit. 
International Car Shipping Outlook
Almost 80% of car manufacturers have some part of their production done in China. As a result, they were among the first industries to feel the effects of the Covid-19 outbreak on car shipping. The international shipping of vehicles slowed down considerably. However, as the coronavirus pandemic eases, international car shipping has improved and is back in operation.
Domestic Car Shipping Outlook
Quite a sizable amount of people moved back to their home states when the government instated quarantine measures. Due to this, people still chose to ship their cars because they had to move. When it comes to local shipping, car shipping companies are doing better. The companies in the country have less trouble dealing with local car shipping needs as intrastate shipping had far fewer restrictions during the COVID-19 outbreak.
Due to the first effect that Covid-19 has had on both the car industry and the car shipping industry, there are mandatory safety standards for workers.  The standards include – physical distancing, increased ventilation, hand sanitation, masks, and protective gloves. Transport workers have to take the time to adhere to these regulations, but there is also an increase in state inspections to enforce those regulations. Thanks to coronavirus helpers and the coronavirus vaccine, the coronavirus pandemic is slowing down. Countries are also lifting specific safety measures. 
Car Dealers and Auto Auctions
Car dealers have also been affected by the coronavirus pandemic. Compared to physical auctions, online auctions have become the current trend and new norm due to Covid-19. Although, the U.S. vehicle auction market is forecasted to still grow at a healthy rate during the forecast period (2020-2024).
Car Carriers and the Trucking Industry
According to coronavirus updates, auto transport carriers may need to deviate from their usual way of doing things. The high unemployment caused by the pandemic impacted the trucking industry. There was far lower demand for car shipping given the coronavirus pandemic. So, carriers had to accept abysmally lower rates. It resulted in a nationwide shortage of truck drivers and some car carriers leaving their jobs. About 35% less truck drivers are back on the roads since the Covid19 pandemic. The increase in fuel prices has also led to a surcharge in car shipping costs.
The coronavirus news isn't bad for auto transport drivers and car shippers. The average travel times have drastically decreased in major cities across the country, and fewer people are driving. So, carriers might be able to reach a destination in lesser time than usual.
Good News Post Covid19
Auto-shipping also is starting to pick up, thankfully, but it's best to transport between the top 18 largest counties in the country or from auto auctions. Remote areas are taking a bit longer since it is difficult to find a vehicle returning. Auto transport carriers going from one central hub to another can find more opportunities available.
Despite these trying times, Metti International is dedicated to providing exceptional customer service and satisfaction.  Metti International is a two-time award-winning auto transport broker providing reliable international and domestic car shipping services. We secure the best prices from auto carrier companies across the country for our customers. Our customers are provided with experienced high-quality auto shipping services to ensure that vehicles are promptly and safely delivered.  
Call Metti International today at 866.620.1776 or request a quote online. You can also visit our website at www.mettiintl.com.