Are you a luxury car lover? Luxury cars are fun to drive, perform better and provide more comfort than premium or regular cars. Notably, there has been a huge increase in the demand for luxury cars. However, you will need to ship a luxury car to your desired destination from the car dealership after purchase.
Luxury cars are not easy to get from any dealer in the market. Hence, picking it up from outside your location can best be done using a luxury car transport company. Likewise, when relocating, the best thing to do is to ship a luxury car to avoid wear and tear. However, we've prepared a comprehensive list of things to note when shipping a luxury car.
Facts About Classic Luxury Cars in the US in 2022
According to the US luxury car sales in 2021, BMW made the highest sales followed closely by Tesla. However, at the end of the first quarter of 2022, Tesla has made more sales than any other brand. Currently, Tesla Model S and Tesla Model 3 are the highest-selling classic luxury cars for large and midsize, respectively.
As mentioned earlier, luxury cars provide exclusive service, which is uncommon for other cars. So, if you plan to buy a car in 2022, it will be best to go for a luxury car. However, getting the best amongst the top luxury cars in the market might seem tedious. So, we've prepared a list of the best luxury cars in 2022.
The luxury you get for your money is a major consideration with top class luxury cars. The back seats in the top cars will have electronic adjustability, massage choices, and maybe a reclining feature. There will be plenty of legroom and in-car entertainment comparable to that found on first-class international flights. They also come with high-end audio and video systems that you can adjust to any purpose or need.
1.      Bentley Flying Spur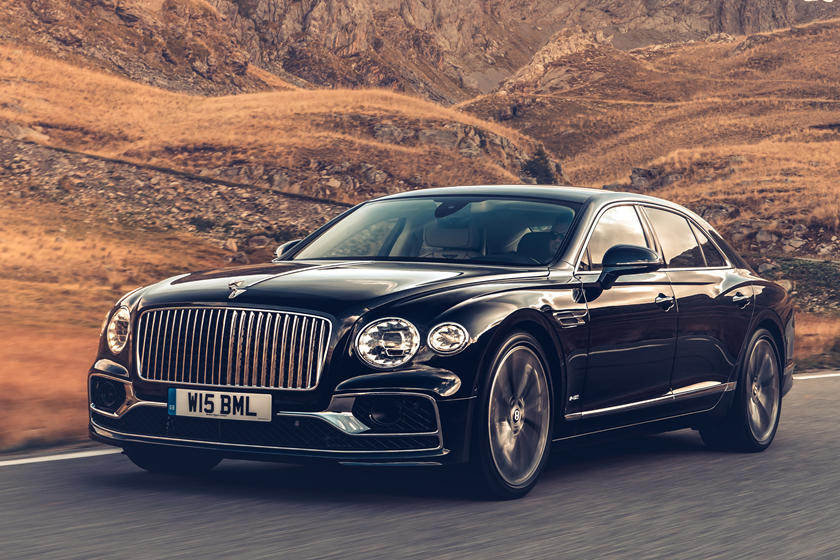 Bentley automobiles are known for their luxury and performance, and the Flying Spur is the brand's 'small' four-door limousine. It is built on an expanded version of the Continental GT coupe's base. It offers a V6 plug-in hybrid, a 4.0-liter V8, or a 6.0-liter W12 engine. This saloon can achieve a 0-62mph pace of fewer than five seconds regardless of engine choice. With a peak speed of 207 mph, the W12 is unsurprisingly the fastest.
2.      Mercedes EQS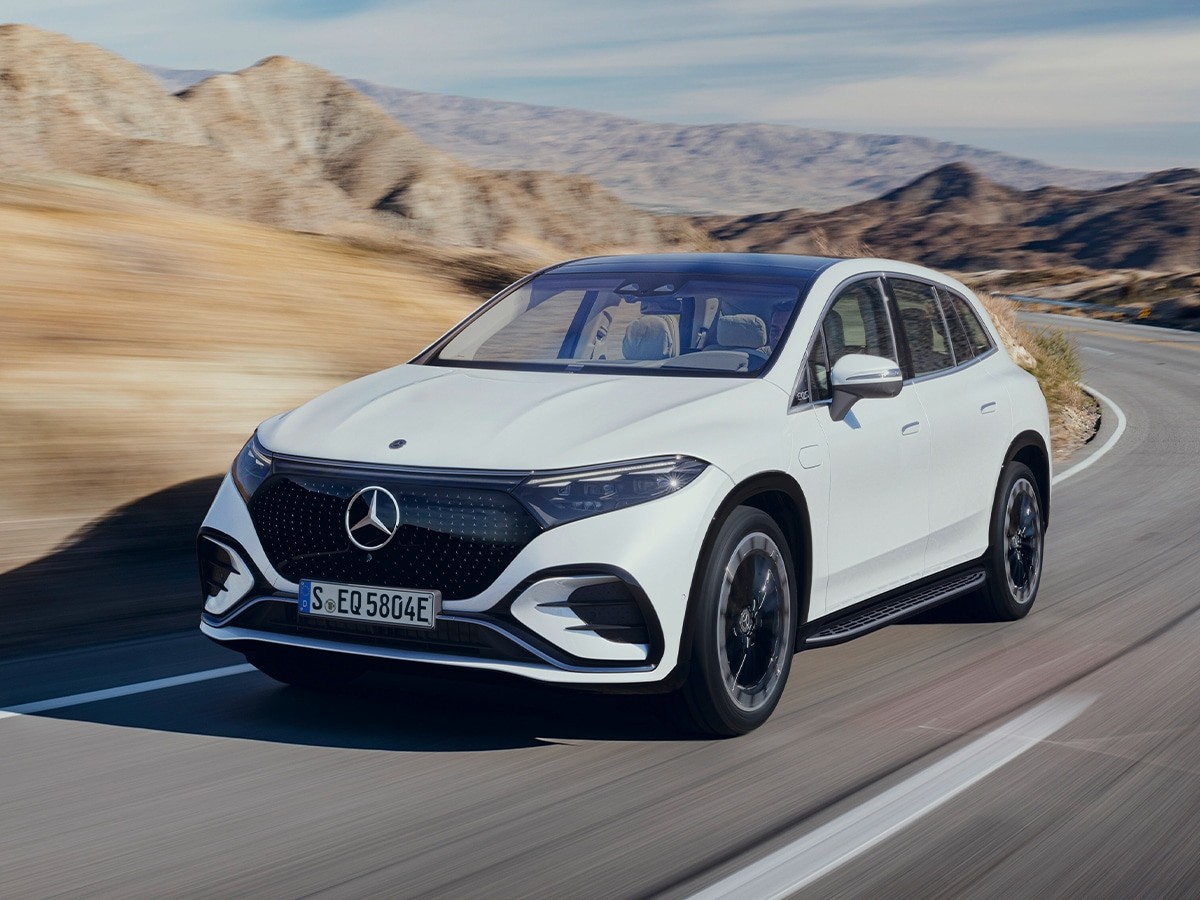 The EQS is everything a luxury car should be: large, attractive, comfortable, and technologically advanced. It is equipped with massaging seats, remote parking and active ambient lighting. Additionally, it comes with a Burmester surround sound system, and its the brand's Air Balance system, which includes an air ionizer and diffuses aromas throughout the interior.
3.      Mercedes S-Class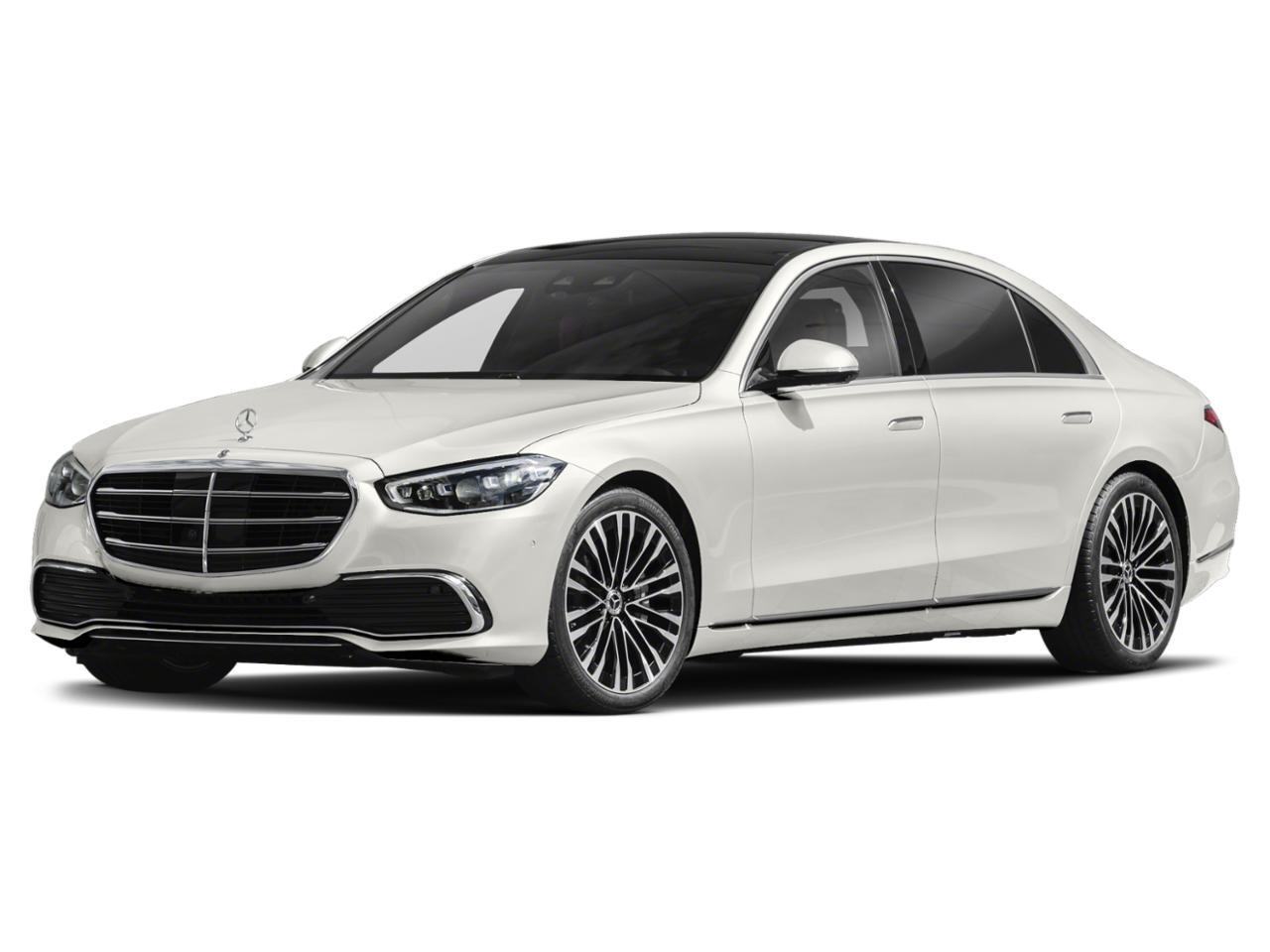 The S 500 4MATIC has a 3.0-liter six-cylinder petrol engine that produces 429bhp. It can accelerate from 0-62mph in 4.9 seconds. Also, the 282bhp S 350 diesel has a respectable 6.4s sprint time and a top speed of 155mph.
It's no surprise that the long-wheelbase variant is all about the back seat. The Mercedes S Class has plenty of legroom to relax while watching other drivers pass by in their smaller cars. The chairs include heating and massage functions to make them more comfortable.
At Metti International, we understand that you require peace of mind when you want to ship a luxury car. Hence, we provide you with a great shipping service to transport your luxury car timely and safely. So, contact us at Metti International, and we will help you ship your luxury vehicle.
Shipping Luxury Cars
Luxury cars must be safely loaded onto an enclosed carrier. Shipping with the enclosed auto transport method is the most recommended method for luxury car transport. However, this method of auto shipping is usually costly in the United States than the open carrier auto transport.
Fortunately, most vehicle shippers or luxury car movers approved by the BBB are ready and eager to pick up your prized possession and transport it to its new home. But you need to entrust your luxury car to an auto relocation professional, and ship it across the nation with caution. Your luxury car will arrive at your new residence in its pristine condition.
How Long Will It Take to Ship A Luxury Car?
Are you bothered about how long your luxury car will take to reach your destination? Some determining factors influence how long it will take to deliver your luxury car. Here are some factors that affect the shipping delivery time:
·        Location
Picking up a car from the top 18 counties in the US or at metropolitan area saves more time. Exotic car transporters will find it easier and quicker to pick up cars around the major interstate highway.
·        Distance
The distance between the pickup state/country to the destination determines how long it will take to ship your luxury car.
·        Road issues
The luxury car transport carriers might encounter delays due to heavy traffic or road construction. Likewise, this can affect the time of delivery.
·        Weather
The weather also plays another major role in the journey time. Bad weather does affect the speed rate of the delivery.
When you contact us at Metti International, we will always inform you of everything you need to know. We will follow up on your delivery process and always keep you updated from the pickup to your desired destination.
Cost & Delivery Times for Luxury Vehicles in The U.S.
Auto shipping costs for moving your car to or from the USA vary with the pick-up or drop-off location. The factors that influence expensive car transport direct rates include:
·        Vehicle Size and Weight
The size of your vehicle (length, height, and weight) significantly impacts the shipping costs. Therefore, the heavier your luxury car is, the greater the cost.
·        Distance Between Destination and Pickup Location
The distance to be traveled by the carrier while transporting your vehicle also influences the car shipping price.
·        Type of Auto Transport Service
There are two kinds of auto transport – enclosed carrier and open carrier. Given your choice, the cost of shipping may vary. Nevertheless, the open carrier is the most cost-effective as it shares a trailer with about nine cars. However, the enclosed car transport offers maximum protection to your vehicle against arid weather conditions and debris. It is best to luxury, exotic or classic cars.
·        Car Year and Model
Shipping a luxury or classic car will cost more than a regular vehicle because it will require additional attention. It will also require more expertise, especially during loading and unloading. So, when calculating shipping costs, luxury car carriers consider the type of car you want to ship.
·        Vehicle Condition
An operable car will be less costly compared to an inoperable car. Auto transport drivers can easily operate a working car and carry out the necessary things. However, an inoperable car will need special attention to load and unload.
Below are some Luxury Car Transport cost estimations to ship cars to/from some locations in the USA
Shipping To/From

Cost

Distance

Estimated Time

In Transit

Detroit, MI to Atlanta, GA

$1100

732 mi

3-5 days

New York, NY to Chicago, IL

$1330

794 mi

3-5 days

Dallas, TX to Denver, CO

$1280

805 mi

3-5 days

Denver, CO to Los Angeles, CA

$1150

1017 mi

4-6 days

Seattle, WA to Phoenix, AZ

$1410

1086 mi

4-6 days

San Diego, CA to Denver, CO

$1150

1090 mi

4-6 days

Las Vegas, NV to Detroit, MI

$1660

1999 mi

5-7 days

Memphis, TN to Seattle, WA

$2000

2303 mi

6-8 days

Phoenix, AZ to New York, NY

$1670

2421 mi

7-9 days

Seattle, WA to Miami, FL

$2030

3320mi

7-9 days
Above are the shipping prices and arrival timeframes estimates. They may differ based on the season and the type of vehicle being transported. Likewise, the prices shown are for enclosed luxury car transport service. At Metti International, we always advise our clients to use the enclosed shipping method to ship a luxury car.
In Metti International, we work with your budget, and we offer discounts. You can contact one of our representative today to know any available discount to ship a luxury car.
Things to Know Before Your Luxury Car Is Picked Up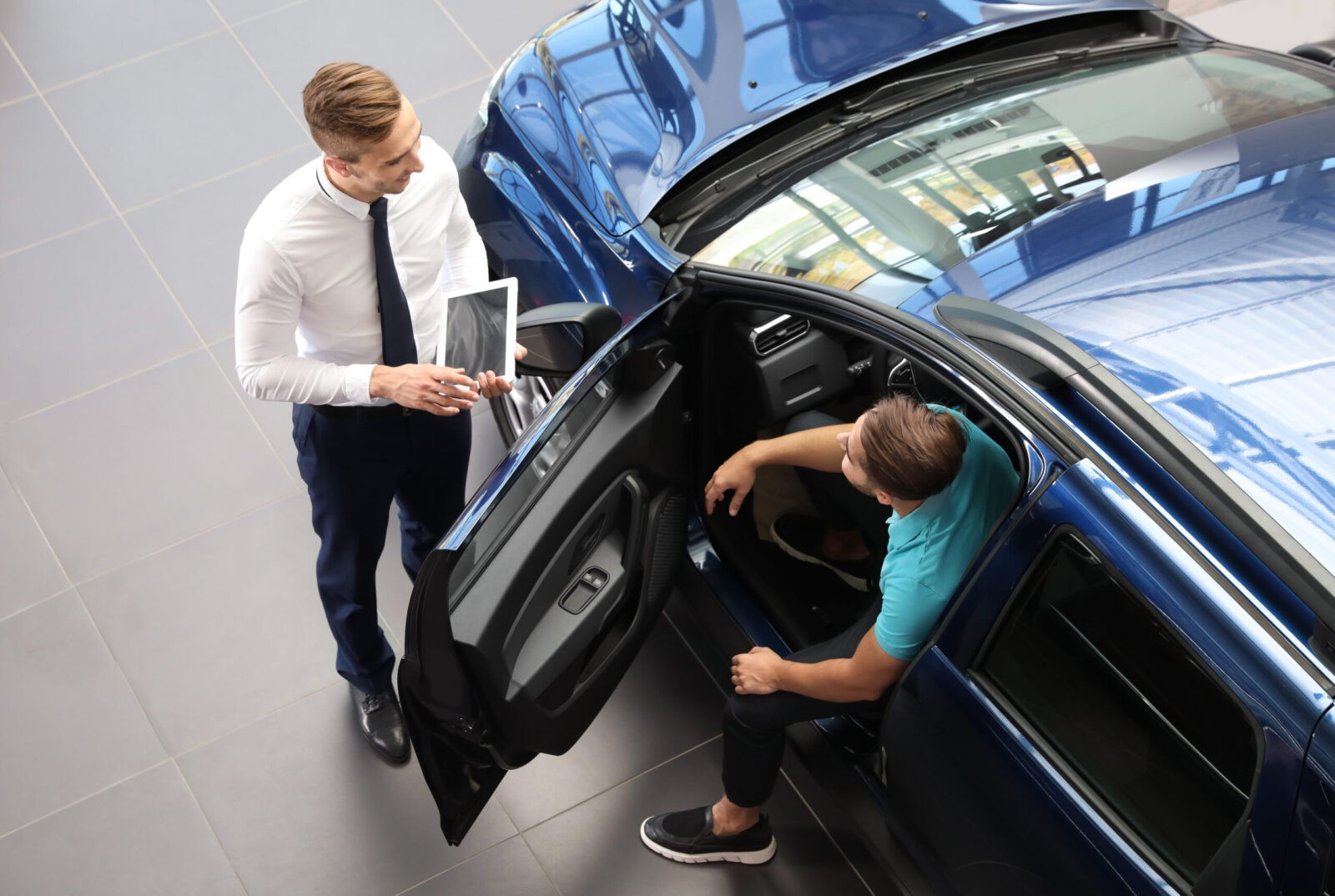 Keep in mind that you're a luxury car owner with adequately refined preferences. Before transporting a luxury or exotic car, thoroughly study exotic car transportation services companies that provide exotic car shipping services. Are they covered by freight insurance? Are they trustworthy or reliable? What has their prior clients said about them? What percentage of their reviews contain consumer complaints?
It's also crucial how a car shipping company operates. So, check out for the auto shipping services available when looking out for the best exotic car transport companies. At Metti International, we don't consider open carriers to transport a luxury car.
How To Prepare Your Luxury Car For Shipping
When preparing to ship a luxury car overseas or across states, you must do a few things. Preparing your car for the shipping journey will make the process easy for you and the luxury car shipping company. Follow these steps to prepare your car for shipment:
Remove all personal items from your car
Inform your exotic car transport business you're employing on time if your car is inoperable
Conduct a car inspection
Ensure that your luxury car is fully charged or filled with enough gas to load and unload it.
Be involved in the pre-shipping inspection process
Do not cancel insurance
Make sure your auto transport driver has a copy of the car keys.
Which Documents Do I Need to Ship A Luxury Car?
There are other things to consider after picking your best luxury car shipping company. You will need the following documents when transporting your luxury car, especially when shipping overseas:
Photocopy of your ownership documentation that shows that you are the owner.
Insurance and registration
A valid identification identity
Your booking reservation/registration number
Power of attorney should be available for the person representing you if you won't be available during shipment.
What to Do After Your Luxury Car Is Delivered
If your car will be delivered to someone else, you should provide the checklist above to them for review. Have photographs of your automobile being unloaded from the carrier. Examine your odometer. Look for unusual wear under the wheel well on your tires. Ensure an inspection is also carried out to ensure your car is free from any dent or damages.
At Metti International, we know that the safety of your luxury car is a priority to you. Hence, we offer excellent services to ensure your car is delivered safely.
Get A Free Luxury Car Shipping Quote
You can request a quote from a luxury car shipping company of your choice. Simply put a call through to a representative to get a quote or to make other inquiries. Don't hesitate to get your free auto shipping quote here.
Ship A Luxury Car with Metti International Car Shipping Company
We understand how important your luxury car can be to you, and that is why we are at your service. With our years of experience, you can trust us to deliver top-notch auto transport services effectively. Metti International has an A+ rating and excellent customer reviews.
We have outstanding customer service, and we strictly use carriers with 95% or higher service ratings. Hence, ensuring that your car arrives safely and timely. Metti International stands out for excellence. This earned us the BBB Torch Award for Ethics thrice. We are your trusted and reliable car shipping company.
Contact Metti International today at 866.620.1776 or request a quote online. For more information, kindly visit our website at www.mettiintl.com.