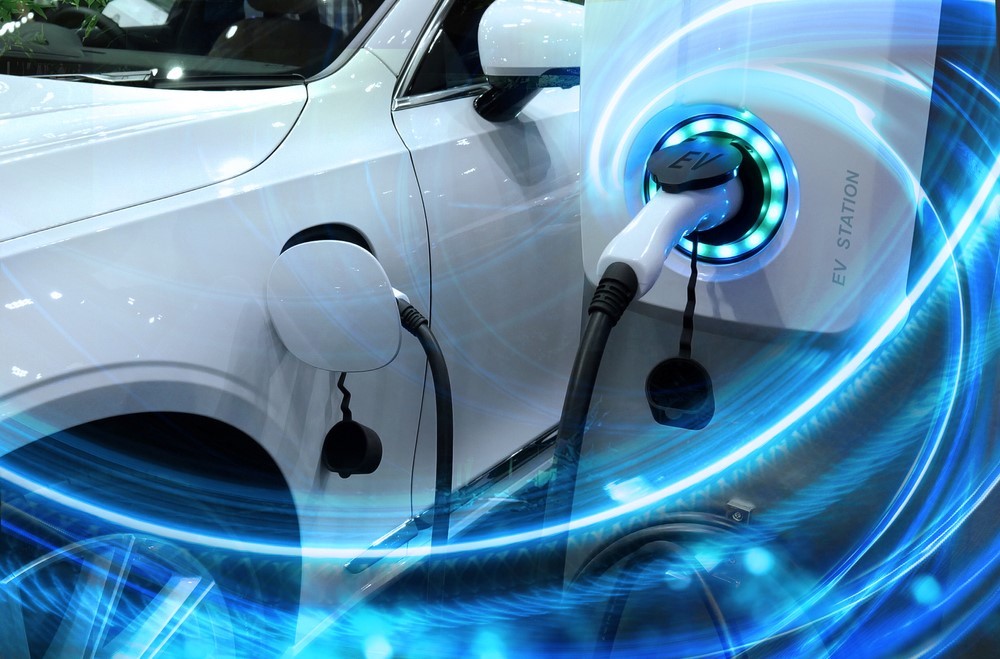 Electric cars are gaining more ground today due to their increasing purchase rate. According to Forbes News, EV sales in 2022 are expected to increase by 37% from 2021 EV sales in the U.S. The purchase rate soars high amid the semiconductor chip shortage and surging gas prices in the country. Hence, you can always ship an electric car if you purchase it within the country or cross country.
There are new makes and models in the EV market that you can explore and select your choice no matter your location. However, transporting electric cars involves extra care, cautiousness, and professional work. There are many ways to transport electric cars across counties and countries; however, shipping is cost-effective. You can easily minimize the amount you will spend when you ship an electric vehicle.
There are things to note when shipping an electric car to/from a long distance in the United States. The shipping journey can always be stress-free for you as long as you work with an expert.
Best Electric cars in 2022
There are different EVs today that you can purchase in 2022. Likewise, different EV' companies can get you the electric car of your dream, such as Tesla. However, if you want the best electric car in the market, below are the top 3 EVs in 2022.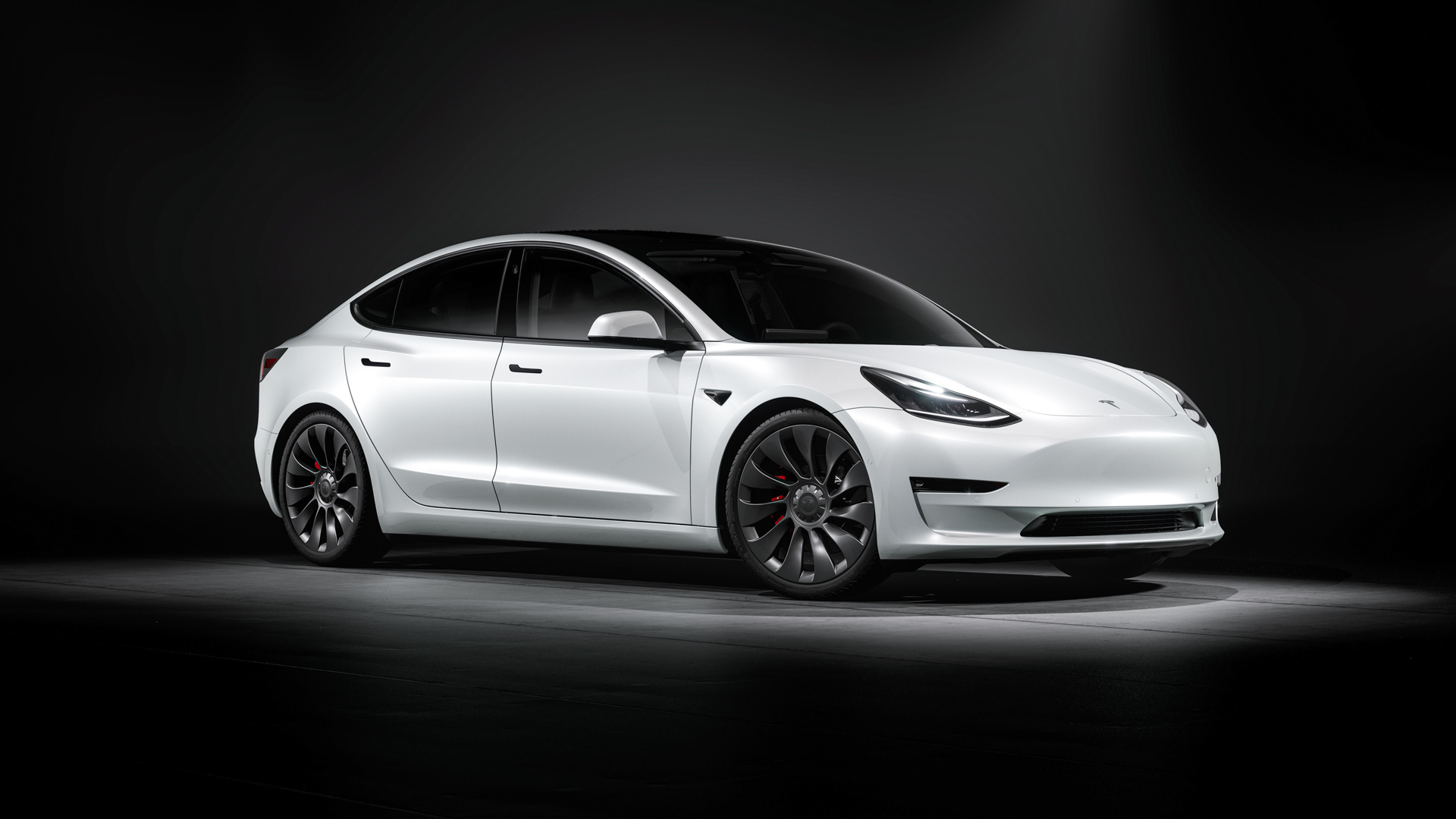 In practically every way, the Model 3 outperforms the competition. It's enjoyable to drive, as well as functional and beautiful.
MSRP: $44,990 – $58,990
Rating: 8.4 out of 10
Tested Range: 232 mi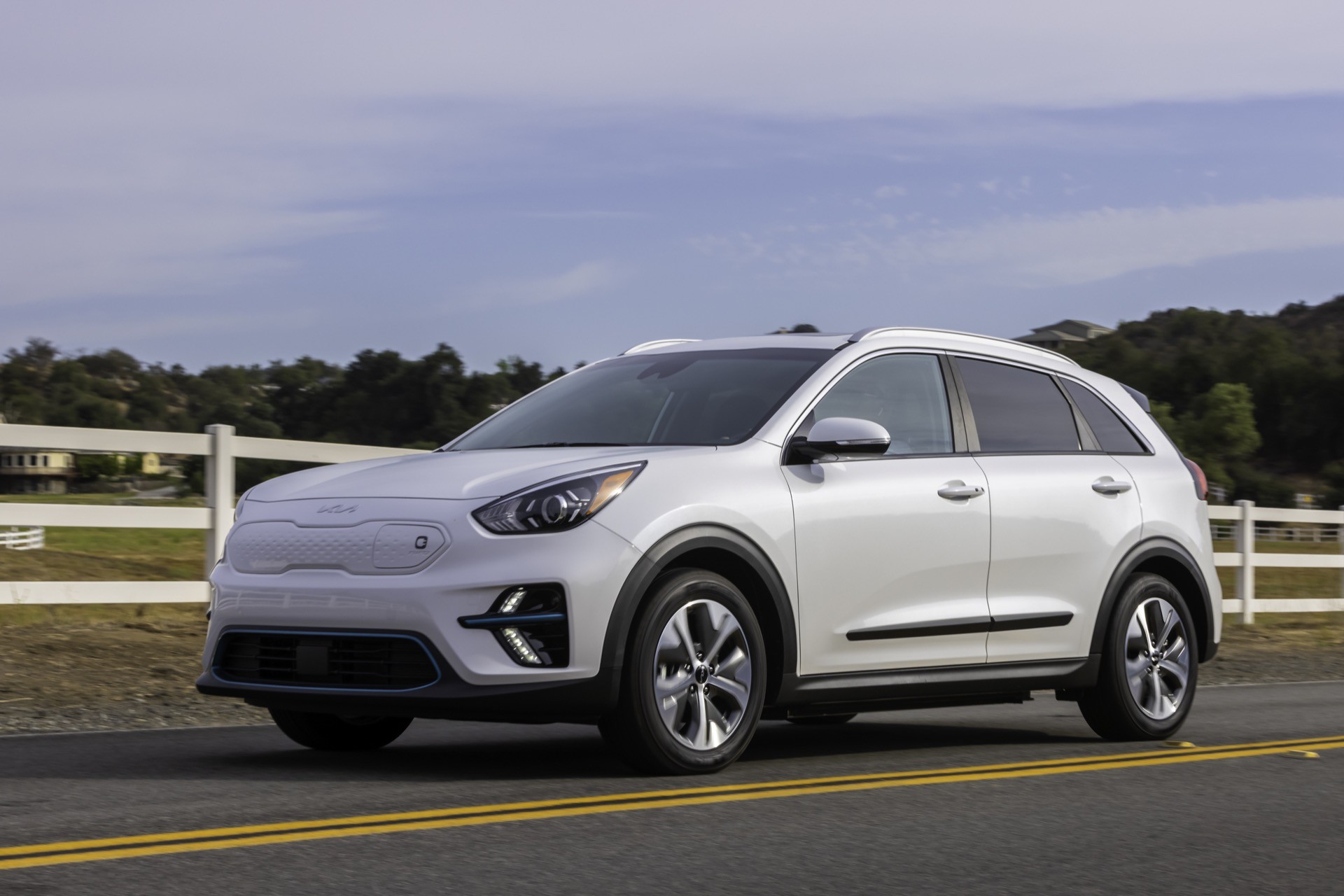 The Niro EV is a great new electric vehicle that you should look at. It's enjoyable to drive and offers a spacious interior.
MSRP: $39,990 – $44,650
Rating: 8.3 out of 10
Tested Range: 285 mi
The ID.4 is one of the first all-electric small SUVs on the market. It features a long list of standard equipment and a roomy interior. 
MSRP: $40,760 – $48,940
Rating: 8.2 out of 10
Tested Range: 287 mi
Do you need an auto transport company to transport your electric car to your doorstep? Metti International vehicle transport and car shipping company offers an excellent shipping service, and we are an expert in this. We can help you transport your car right from the electric car location to your destination. Whether you are transporting your new electric car from a long or short distance, we always provide top-notch service.
Metti International is a car shipping broker with an extensive car carrier network. Hence, we can help you connect to the perfect and reliable auto carrier to deliver your car to your door. Likewise, we can connect you to a suitable carrier to transport your electric vehicle within a county. 
Can I ship an electric car?
Yes, you can ship an electric car. However, there are lot more to be careful about while you ship an electric car. Electric cars are quite expensive, so you have to choose a trustworthy and reliable auto shipping company to handle them for you.
Driving yourself might not the best choice when transporting your electric car across countries or counties. Instead, you can get a shipping company to help you since it is easier and faster. Also, shipping your electric car is cost-effective and safer. No matter the destination in the United States, you can be assured that your electric car is safe.
Key things to know During Your Auto Transport
Traveling while driving your car for a long mile could be dangerous and inconvenient.
Electric car recharger stations are not common as gas stations so, it can cause unnecessary tear and wear.
A reliable auto transport company will guarantee safety for your electric car.
You can get your car delivered close to your doorstep with a professional auto transport company.
With Metti International, you can ship an electric car with zero worries. Metti International offers safe and on-time delivery services to car dealerships across all US states. You can trust us to connect you with the best carrier while offering competitive prices that fit your needs.
Is it Safe to ship an Electric Car?
It is safe to ship an electric car. During the car shipment, your electric car will be off, making it less dangerous to ship like a conventional car. However, it is always recommended that you ensure your electric car is free of any load.
Likewise, keenly inspect your car to ensure no damages before shipment. You can easily make an insurance claim if anything should go wrong during the shipment.
What Are the Benefits of Shipping an Electric Car?
Do you own an electric car and intend to relocate, but you need your EV in the new location? The following are the benefits of shipping an electric vehicle:
It Saves Time
You don't need to spend some days or a week driving your car over a distance to another place. Shipping your vehicle will save you the long days of driving, and you can schedule this to meet your convenience.
Less Planning and Stress
You can save yourself from driving stress and the plan of recharging your car along the road. Contact the right auto shipping company, and they will make every necessary arrangement.
It Protects your Electric Car
Shipping your car saves you from wear and tears that might occur due to a long journey. Driving your electric vehicle can affect the battery and lead to significant damage.
Convenient and Safe
Ship your car while you travel by plane. Encountering danger on the road is highly possible during a long-distance journey. Likewise, shipping will save you from the tiresomeness of sitting for long.
It Saves Money
You can easily save up the expenses attached to driving your car by yourself when you ship it. You won't have to spend on either repair or maintenance bills. Likewise, you can easily get some essential things done during the period.
Ship from Door-to-door
Door-to-door delivery becomes easier when shipping your car, especially to/from the top 18 counties. The auto transport carrier company picks up your vehicle from a location closest to your door. Likewise, deliver it to your destination as close as possible.
You Can Ship More Than a Car at Once
If you have more than one car, you can ship them together no matter the type of car. In this case, you stand a chance of getting a discount from the auto shipping company.
How To Prepare Your Electric Car For Shipping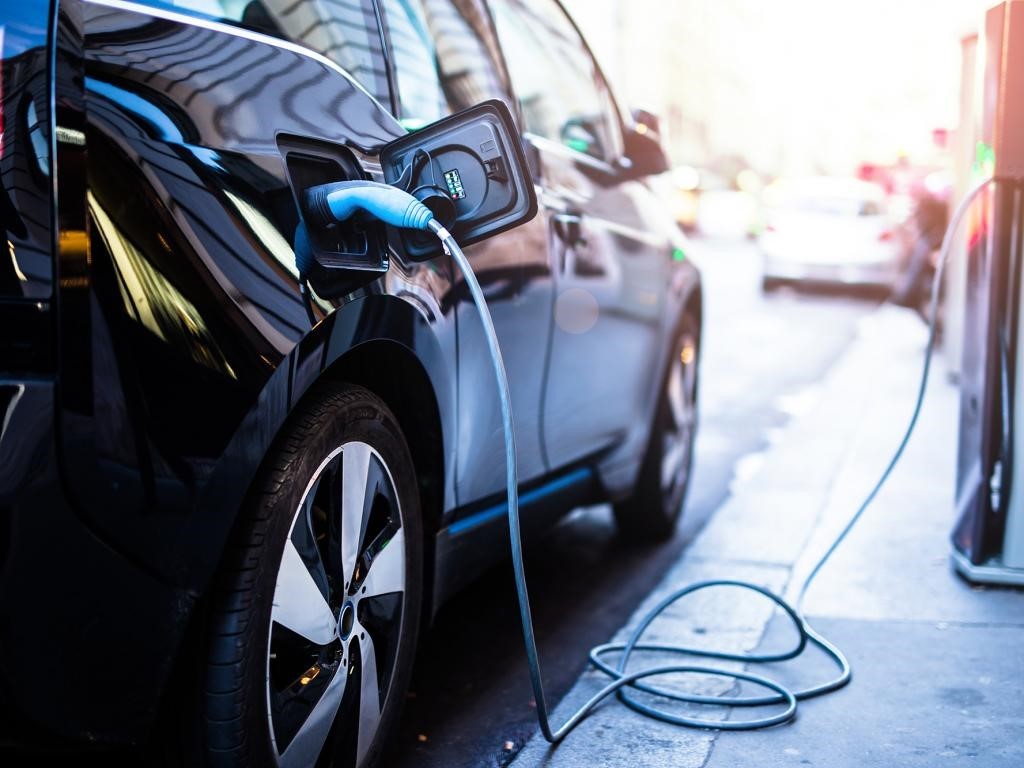 When preparing to ship an electric car overseas or within the country, you must do a few things. Preparing your car for the shipping journey will make the process easy for you and the auto shipping company. Follow these steps to prepare your car for shipment:
Remove all personal items from your car
Inform your auto transport dispatch company on time if your car is inoperable
Conduct an inspection
Ensure that your electric car is fully charged
Be involved in the pre-shipping inspection process
Do not cancel insurance
Make sure your auto transport driver has one key, and you hold the other.
If you still have more questions about preparing your electric car for shipment, contact us. Contact us at Metti International to guide you on everything you need to ship an electric car.
How long will it take to ship an electric car?
Are you bothered about how long your electric car will take to reach your destination? Some determining factors influence how long it will take to deliver your electric car. The major factors that influence the timing are your car location and the destination. The following factors also affect the shipping time:
·         Distance
The distance between the pickup state/country to the destination determines how long it will take. Distance plays a major role.
·         Location
Picking-up a car from the top 18 counties in the US or near a metropolitan area saves more time. Auto transport will find it easier and quicker to pick up cars around the major interstate highway.
·         Weather
The weather also plays another major role in the journey time. In bad weather, it will affect the speed rate of the delivery.
·         Roads and Traffic
The auto transport carrier might encounter delays due to heavy traffic or road construction. Likewise, this can affect the time of delivery also.
When you contact us at Metti International, we will always inform you of everything you need to know. We will tell you everything attached to how long your car will take and always keep you updated.
How Much Does It Cost to Ship An Electric Car?
Auto-shipping costs for moving your car to/from the USA vary with the drop-off location. The factors that influence auto transport direct rates include:
·         Vehicle Size and Weight
The size of your vehicle (length, height, and weight) significantly impacts the shipping costs. Therefore, the heavier your electric car is, the greater the cost.
·         Distance Between Destination and Pickup Location
The distance to be traveled by the carrier while transporting your vehicle also impacts price.
·         Type of Auto Transport Service
There are two kinds of auto transport – enclosed carrier and open carrier. Given your choice, the cost of shipping may vary. Nevertheless, the open carrier is the most cost-effective as it shares a trailer with about nine cars. However, the enclosed carrier offers maximum protection to your vehicle against arid weather conditions and debris.
·         Year and Model of Car
Shipping a luxury or classic car will cost more than a regular vehicle because it will require additional attention. It will also require more expertise, especially during loading and unloading.
·         Vehicle's Condition
An operable car will be less costly compared to an inoperable car. Auto transport drivers can easily operate a working car and carry out the necessary things. However, an inoperable car will need special attention to load and unload.
Get A Car Shipping Quote
Requesting a quote for your electric car from auto shipping companies requires no effort at all. Just put a call through to our representative to get a quote or to make other inquiries. You can also visit our website at www.mettiintl.com to get an online quote. Lastly, you can use an online quote calculator to know the auto transport price estimate.
Which Auto Shipping Method Is Best for Shipping an Electric Car?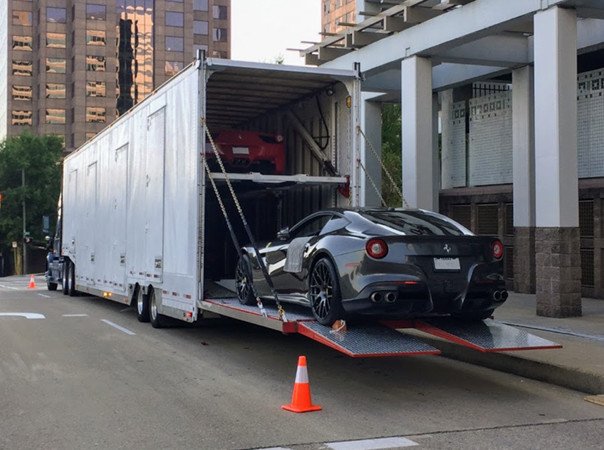 We highly recommend using the enclosed carrier auto shipping method over the open carrier auto shipping if you plan to ship an electric car. Enclosed carrier auto shipping provides the extra care and protection for your electric car. Most shipping companies may offer you either terminal-to-terminal shipping or door-to-door shipping service. Consider the one that best suits you to know which method to opt for, but here's the difference:
·         Terminal-to-Terminal Shipping
Some carriers prefer terminal-to-terminal shipping because terminals are easier to find than remote areas and require less labor. Auto transporters can ship up to ten cars at once to economize gas.
·         Door-to-Door Shipping
Your carrier will bring the car straight to your doorstep with this shipping method. However, not many truckers prefer this method because trucks may be difficult to maneuver on the streets. Notwithstanding, delivery would be faster because the car doesn't have to pass through or wait at terminals. Rather, most carriers will bring your car as close to your doorstep as possible.
We offer all the services in Metti International, and we always treat your car as topmost priority.
Which Documents Do I Need to Ship My Electric Car?
You will need the following documents when transporting your electric car, especially when shipping overseas:
Photocopy of your ownership documentation that shows that you are the owner.
Insurance and registration
A valid identification identity
Your booking reservation/registration number
Power of attorney should be available for the person representing you if you won't be available during delivery.
Let Metti International Help You Ship Your Electric Car
We understand how important your electric car can be to you, and that is why we are at your service. With our years of experience, you can trust us to deliver top-notch auto transport services effectively. Metti International has an A+ rating and excellent customer reviews.
We have outstanding customer service, and we strictly use carriers with 95% or higher service ratings. Hence, ensuring that your car arrives safely and timely. Metti International stands out for excellence. This earned us the BBB Torch Award for Ethics thrice. We are your trusted and reliable car shipping company.
Contact Metti International today at 866.620.1776 or request a quote online. For more information, kindly visit our website at www.mettiintl.com.