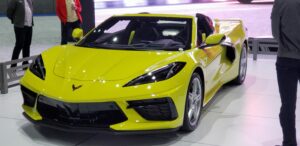 Are you relocating or just traveling for an extended period? Do you plan to ship your exotic car, but you don't know how to transport it safely? As an exotic car owner, we understand you'd want to go the extra length to protect your vehicle during transportation. Here are the top things to consider before shipping your exotic car.
Before you ship your exotic car, you need to prepare it for shipping and employ the services of an auto shipping company. Using a professional and reliable vehicle shipping company is highly important for protecting your exotic car. You can discuss your concerns and make arrangements with your auto shipping company.
HOW TO SHIP YOUR EXOTIC CAR
There are different methods to ship your exotic car, which vary according to their prices and specifications. For instance, the terminal-to-terminal transport method is more economical; however, it is less convenient than the door-to-door method. You can also ship your exotic car using the Open carrier, Enclosed carrier, RORO method, or Containerized shipping method.
Typical Exotic Vehicles include: Audi, BMW, Bugatti, Ferrari, Jaguar, Lamborghini, Lexus. Maserati, Mercedes Benz, Porsche, Rolls Royce, Shelby.
SHIP YOUR CAR DOMESTICALLY
Some auto transport companies will most likely offer either an open carrier or enclosed carrier shipping service to ship your car  domestically. If safety is your highest priority, you should opt for an enclosed carrier although, it is usually more expensive. The ground clearance is often lower for exotic cars than with standard regular cars. Due to this, the hydraulic lifts of enclosed carriers will ensure your undercarriage is safe when the car is loaded or unloaded. Unlike open carrier auto shipping, the enclosed carrier provides added protection from exposure to road debris and harsh weather conditions.
SHIP YOUR CAR OVERSEAS
The price for moving vehicles overseas can vary greatly depending on your type of vehicle, method of shipping, and destination. When considering shipping your exotic car overseas, you need to know that the lowest price might not always be the best service for you. The two main options for international vehicle transport are overseas containerized auto shipping and roll-on, roll-off vehicle shipping. Shipping your exotic car in a container tends to be more expensive than RORO shipping; however, it provides more security and less possibility of damage.
Navigating the nuances of domestic or international auto shipping can seem overwhelming. But, when working with an experienced transport company like Metti International, the process can be as seamless as possible. Metti International is your trusted and reliable auto shipping broker. Asides offering competitive pricing, we take the utmost care to ensure that your exotic car gets to its destination timely and safely.
As a licensed and bonded car shipping broker with the Federal Motor Carrier Safety Administration, we are committed to providing you with excellent customer service and exceptional transport experience.
Call Metti International today at 866.620.1776 or request a quote online. You can also visit our website at www.mettiintl.com.