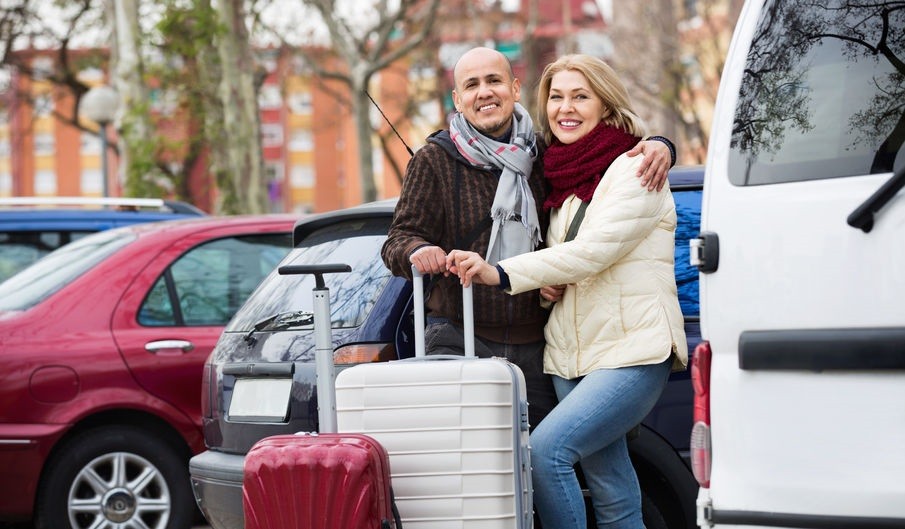 Most snowbirds travel down south as the end of the fall draws near. With the holiday around the corner, the excitement that comes with it is extraordinary. As a snowbird, your ultimate goal is to enjoy the snowbird lifestyle while keeping both your homes safe and comfortable. So, your snowbird checklist should cover everything you need in preparation for a successful move. Sometimes, it can be overwhelming creating a long to-do list or trying to make the ultimate snowbird checklist.
Hence, we have provided below the ultimate snowbird checklist to help prepare for your trip from the north to your southern home. Asides from your incredibly long list, this ultimate snowbird checklist should be the top entry in your snowbird checklist.
Clean Your Home
It is vital to clean the outside of your home to prevent ice dams on your roof during the winter, such as clearing the gutters so the snow can flow freely. You might also inspect your windows and exterior doors, don't forget to take care of the inside of your home. Clean your home thoroughly to dislodge pest hideouts. Remove all traces of dirt, debris and food that could form molds or attract pests. Thoroughly clean your refrigerator and ensure you dispose of all trash and things that could expire before heading south for the winter.                                                    
Shut Off All Household Appliances
Before leaving for your southern home, one ultimate snowbird checklist is to ensure you winterize your northern home in preparation for the winter season. To keep your northern home safe, some of your household appliances need your attention. Turn the heating system down and get your HVAC system serviced. You need to shut off all utilities and unplugged appliances, including your water system. It is also best to move all fragile outdoor items in your storage before you leave to prevent them from being blown away during the winter.
Seek Financial Advice
Contact your bank, financial service providers and credit companies to inform them of your impending move to the south. Whether you're leaving for Florida or Arizona, it will prevent your accounts from being flagged at your new snowbird residence. It is essential to call your insurance agents for adequate coverage as part of your checklist when leaving home for months.
Plan For Mails and Bills
It is vital to adequately plan for your mails before leaving for your winter home. To avoid losing crucial mails, you can add a temporal mailing address for the winter months. You can also forward calls and messages to your phone from your northern home by contacting your phone service providers. Using the voicemail system is also an option. Since you won't be home, you might also need to set up an automatic payment system for your monthly bills ahead of your travel.
Set Up Security Systems
Another ultimate snowbird checklist is the security of your home. Most burglary and theft cases occur when the house owners are away, especially for extended periods. Due to this, you should alert the police of your travel plans, be discreet when travelling and ensure you install security systems. If you have great neighbors, you can inform them to keep an eye on your home while you head for your top snowbird destination. Also, use monitoring systems and moisture sensors to monitor the temperature and safeguard your home during your absence.
Prepare Your Vehicle For Shipping
When planning to move your belongings and items, your snowbird checklist might include preparing your vehicle for travel to your new home. This might appear to be the most daunting task in the ultimate snowbird checklist.  However, rather than embark on the long drive cross country, you can ship your car. Employ the services of a professional and reliable car shipping company like Metti International to help you transport your vehicle with ease. All you need is to keep your vehicle clean and adequately maintained. Your vehicle will be inspected, picked up and delivered to your new snowbird residence.
As a snowbird heading south, your might have your checklist tagged 'Snowbird Checklist Florida' or 'Snowbird Checklist Arizona'. Whether you're a retiree, working snowbird, or you're moving south with your family for the winter, this ultimate snowbird checklist above has got you covered.
Now, you can embark on your journey to your winter home without any hassle, as Metti International is here to help you ship your car. Metti International has excellent records: BBB accredited with A-plus rating, three-time award-winner of the BBB Torch Award for Ethics. We are a licensed car shipping broker with the Federal Motor Carrier Safety Administration. At Metti International, we are committed to providing excellent customer service and satisfaction. We offer a safe, timely and smooth transport experience at competitive pricing. Metti International is the top choice for your vehicle shipping needs.
Call us today on 866-620-1776 to schedule your auto transport, and you will get an instant quote. You can also visit our website at www.mettiintl.com/