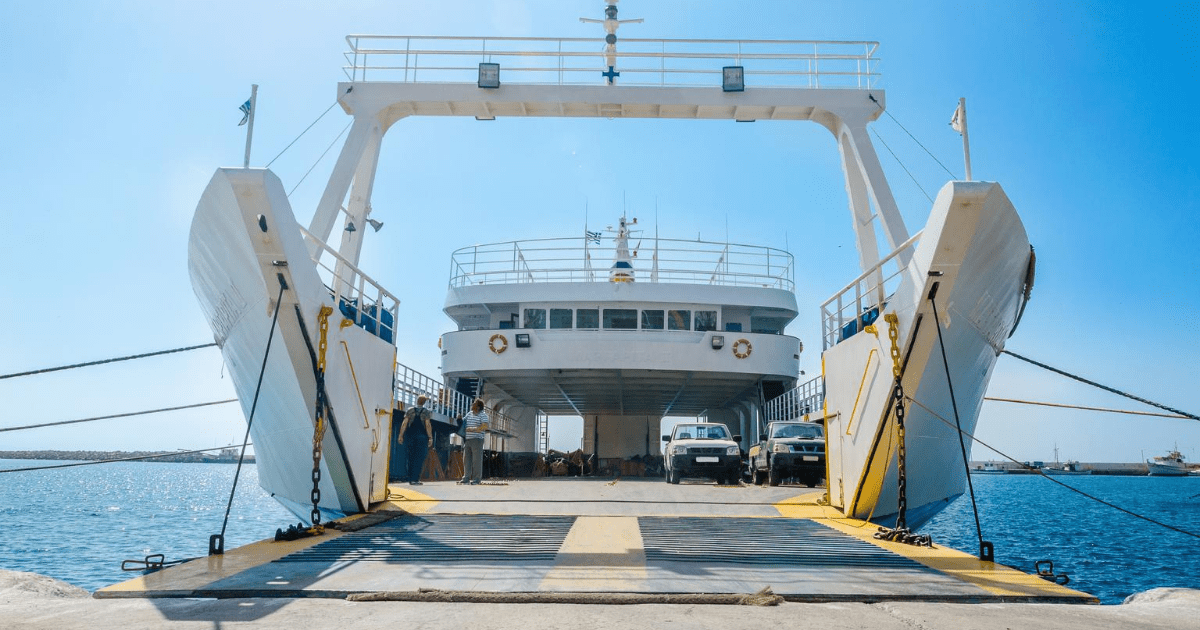 Tourists and visitors flock to Hawaii for various reasons, with natural beauty and relaxation at the top of the list. With its active volcanoes, wildlife refuges, and towering peaks, it's no surprise that several people cite Hawaii's natural beauty as a key reason for their visit. When relocating to or from Hawaii, you can ship your car to Hawaii using a Hawaii car shipping company. The company will help you ship your car to avoid the hassles of driving long hours on the road.
Another reason many people love to visit this stunning location is the relaxation at the beach, which is a good way to unwind and relieve stress. If you have an upcoming move to Hawaii, you may have some questions about shipping your car with ease. However, shipping a car is not as difficult as some might think. Here's everything you need to know about Hawaii Car Shipping.
Basic Tips to Ship Your Car to Hawaii
When planning to ship your car to Hawaii, the following tips will be useful for a smooth car shipping experience.
1. Schedule Your Car Ahead for Shipment
It is best to inform your car shipping broker ahead so that they can adequately plan for your car shipping. The time of the year will determine your car shipping estimates cost so, its best to find out the best time to ship your car from your car shipping broker.
2. Choose the Enclosed Car Shipping Method
Open trailers are commonly used for auto shipping. However, this option may not suit all vehicles, especially luxury, classic and exotic cars. The enclosed carrier auto shipping method would be the most suitable option to avoid exposure to dirt, debris or harsh weather conditions.
3. Use a Reliable Auto Transport Company
Most times, the success you obtain when you ship your car to Hawaii depends on the service and experience of the car shipping company. MI Car Shipping has top-notch expertise in providing the best car shipping services to suit your lifestyle. For your car shipping to and from Hawaii, MI Car Shipping will help you.
How to Schedule Your Hawaii Car Transport
When you're ready to ship your car to Hawaii, reach out directly to MI Car Shipping Company. We will help you schedule your transport, so you don't have to worry about the long hours of driving yourself. If you live across the county, we'll also help you schedule transport to your designated port or destination. Knowing the time frame for the delivery of your vehicle comes in handy when planning out the timing of your move and when you'd like to have your car arrive at your new home.
How to Find the Best Hawaii Car Shipping Company to Ship Your Car to Hawaii
For Hawaii Auto Transport, reliable car shipping companies help shippers move their cars. These car shipping companies relieve customers of the hassle of having to drive to such locations by themselves. So, if you intend to relocate to Hawaii, you first need to find a company that deals in Hawaii auto transport and also suits your needs. MI Car Shipping provides seamless delivery of your car and a satisfactory car shipping experience.
If you need professional carriers for your car, your first contact is an auto transport broker. They are industry professionals that act as the link between you and the auto transport carriers. When choosing an auto transport company, the first consideration is that it must be registered with a regulatory body – The Federal Motor Carrier Safety Administration (FMCSA). Check the auto transport company's reviews online to see what other customers say about them. Lastly, you also want to verify from your auto shipping broker that the car carriers are insured.
While searching for "car shipping companies near me" in the search engines or Google Map to ship your car, refrain from companies with too-good-to-be-true deals; those are the kinds of auto transport companies to avoid. A low shipping cost doesn't always translate to quality service. It is best to work with companies who are BBB accredited with A+ rating and with excellent customer reviews.
You can check what our customers say about us through their car shipping reviews here at MI Car Shipping.
How Much Does Car Shipping to Hawaii Cost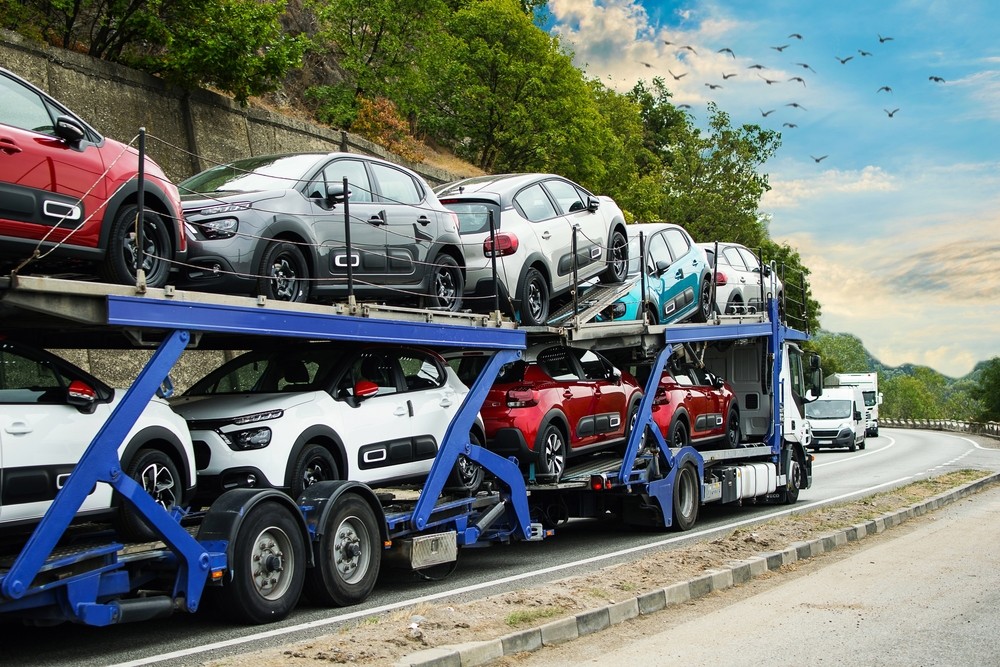 It's more affordable than you think to ship your car to Hawaii. You can find the best car shipping price based on your budget, and allow some flexibility in the pickup/drop-off dates. For car shipping from to California to Hawaii any other state in the USA, the cost will depend on many factors, which include:
1. Season
The time of the year will determine your car shipping cost. The carriers will have difficulty transporting your car in winter because of the road condition. Hence, most carriers find it easier to ship cars during summer season.
2. Distance
The distance between your pickup and delivery location also plays a major role in the car shipping to and from Hawaii auto shipping prices. The price tends to be higher when transporting your car from/to a long distance. The average distance for car shipping from Hawaii to California is approximately 2,700 miles.
3. Location
Picking up or delivering cars to rural areas will be more costly than in metropolitan areas. Car carriers find it difficult to transport cars from rural areas since trucks are hard to maneuver in rural areas. So, you should ship your car to Hawaii with pickup and delivery locations in metropolitan areas.
4. Auto Shipping Type
There are two major methods of shipping your car domestically – enclosed carrier and open carrier auto shipping. Given your choice, the cost of shipping may vary. Nevertheless, the open carrier is the most cost-effective as it shares a trailer with about nine cars. However, the enclosed carrier offers maximum protection to your vehicle against arid weather conditions and debris.
5. Vehicle Condition
An operable car will be less costly compared to an inoperable car. The car carrier finds loading a working car easier than a non-running car. An inoperable car will need the expertise to load and unload.
6. Vehicle Type, Size, and Weight
Luxury or classic car shipping will cost more than a regular vehicle because of its specialty. It will also require more expertise, especially during loading and unloading. This can also contribute to car shipping rates to and from Hawaii.
7. Shipping Time Frame
Another factor influencing Hawaii car shipping costs is how fast you want your car shipped. Auto transport brokers can adequately plan your shipment when you are not in haste. Always contact the vehicle transport broker early to schedule your auto shipment.
When you contact us at MI Car Shipping, you can use our car shipping calculator to know how much you need for your domestic and overseas car shipping cost. Also, we will update you about available discounts when you contact us.
Hawaii Car Shipping Option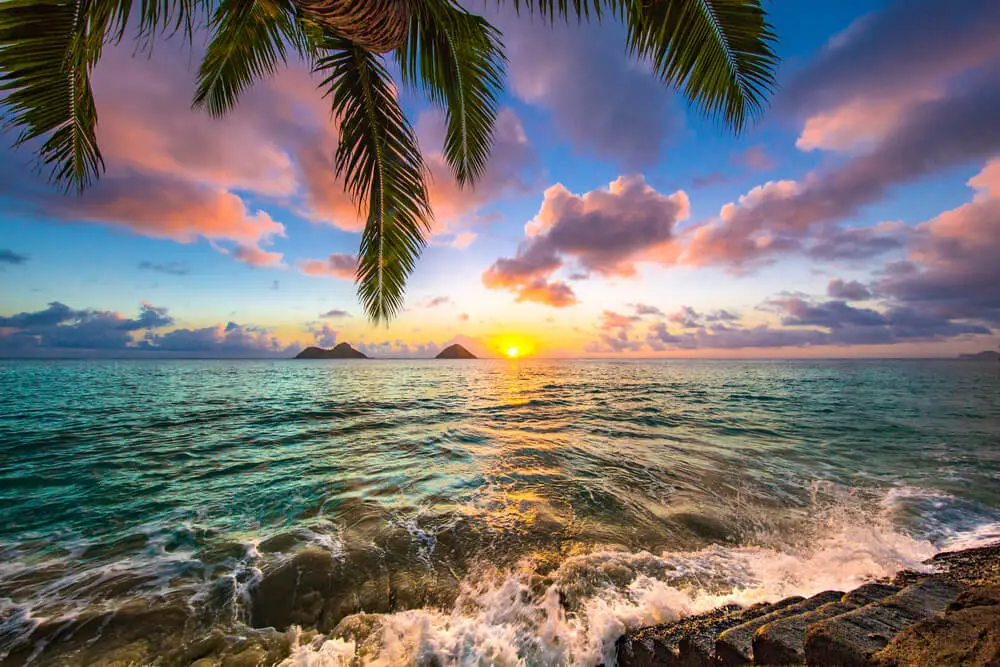 At MI Car Shipping, we offer each customer an efficient, simple, and cost-friendly shipping service. Terminal-to-terminal shipping is a great option to reduce costs over the door-to-door shipping option.
The first thing to do is to contact one of our staff. Your requirements will inform the auto shipping price. When the carrier picks up your car, the driver will inspect your vehicle while you review the necessary paperwork. After that, your car will be shipped to your desired destination.
You can request for an available discount(s). However, it is best to request every available discount to know if you are qualified for anyone.
How Long Does it Take to Ship Your Car to Hawaii?
The estimate of the car shipping distance is approximately a 2,700 miles trip depending on the final destination within Hawaii. The average auto carrier travels 500 miles daily depending on their scheduled stops and road conditions. Plan to schedule to ship your car to Hawaii as far in advance as possible to make sure that your vehicle arrives on time and to guarantee the best price possible!
Some determining factors influence how long it will take for Hawaii car shipping. Here are some factors that affect the shipping delivery time:
Picking up a car from the top 18 counties in the U.S. or a metropolitan area saves more time. Auto carriers will find it easier and quicker to pick up cars around the major interstate highway.
The distance between the pickup area in your pickup location to the destination in Hawaii determines how long it will take to ship your car.
The auto transport carriers might encounter delays due to heavy traffic or road construction. Likewise, this can affect the time of delivery.
The weather also plays another major role in the journey time. Bad weather does affect the speed rate of the delivery.
How to Prepare Your Vehicle for car Shipping to and from Hawaii
You'll need to remove a few things from your vehicle and conduct a few maintenance checks before you can schedule a Hawaii car transport:
Wash your vehicle inside and out
Check to make sure your emergency brake is working
Remove all of your items from inside the vehicle
Leave no more than ¼ tank of gas in the car
Check for chips or cracks in the vehicle windows
Inform your auto transport company you're employing on time if your car is inoperable
Be involved in the pre-shipping inspection process
Do not cancel insurance
Make sure your auto transport driver has a copy of the car keys.
Documents You Need to Ship Your Car to Hawaii
When you're preparing to ship your car to Hawaii, there are a few pieces of documentation that you'll need before you're able to transport your vehicle. The last thing you want is to show up and not be able to ship your car because of missing documents.
Copy of the current vehicle's registration
A copy of the vehicle title
A notarized letter of authorization from any non-present party listed on the Title (lienholder, spouse, etc.)
Pre-trip Inspection to Ship Your Car to Hawaii
When you're preparing to ship your car to Hawaii, completing your inspection is essential. You should do the inspection when your car is being picked up and when it arrives at its final destination. Please take photos of your vehicle before it's shipped, and use MI Car Shipping's car shipping checklist to prepare your vehicle beforehand.
Hawaii Car Shipping Services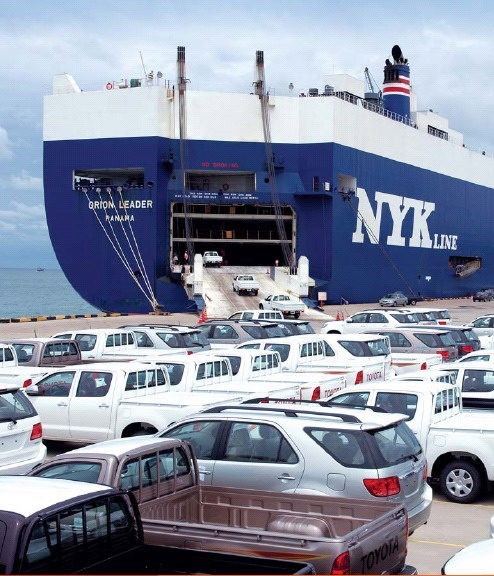 Choose early the shipping method of your choice during your USA car shipping – enclosed or open transport car shipping. Ensure you choose one that is suitable or best suits your need. For instance, if you plan to ship a luxury car, your option should be enclosed shipping, but the cost will be slightly higher.
Most shipping companies may offer you either terminal-to-terminal shipping or door-to-door shipping. Consider the one that best suits you to know which method to opt for, but here's the difference between the two:
1. Terminal-to-Terminal Shipping
Terminals are in large cities and metropolitan areas across the United States. So car shipping carriers prefer terminal-to-terminal shipping because terminals are easier to find than remote areas and require less labor.
Auto transporters can ship up to ten cars to economize gas and oil. However, when opting for terminal-to-terminal shipping, ensure you have designated someone ahead for pickup and/or drop-off.
2. Door-to-Door Shipping
The auto carrier will bring the truck very close to your house or your location to pick up your car with this shipping method. Since it will be difficult to maneuver a truck carrying up to 9 cars to your doorstep, placing your car on a common highway is advisable.
This shipping method would be faster since the car doesn't have to pass through or wait at terminals. Likewise, it is also the cheapest if there are storage fees for terminal-to-terminal shipping.
Picking Up Your Vehicle From the Port
It takes approximately 2 ½ weeks to ship a car to Hawaii. You'll receive a date once you've scheduled your Hawaii car transport. When you arrive at the port to collect your vehicle, you'll need to show your photo I.D. to port authorities.
Ship Your Car to Hawaii with MI Car Shipping
If you're moving to or from Hawaii, MI Car Shipping is here to help. We make it easy to ship a car domestically, and we also deal in international car shipping services.
MI Car Shipping is your reliable car shipping company with an A+ rating and excellent customer reviews. We are a four-time finalist with the Better Business Bureau (BBB) and a licensed and bonded car shipping broker with the Federal Motor Carrier Safety Administration. We provide excellent and satisfactory vehicle transport services.
At MI Car Shipping, we only work with carriers with a service rating of at least 95% for our customers. We will find you a reliable and affordable auto transport carrier that will take care of your vehicle during your upcoming move. You can also request our car shipping overseas cost and use our international car shipping cost calculator.
Call MI Car Shipping at 866-620-1776 today to schedule your auto transport, or request car shipping quotes online. Our car shipping calculator is always available to ease your journey. We look forward to helping you with your upcoming auto transport needs. For more information on Hawaii Auto Transport, visit our website at https://www.mettiintl.com/