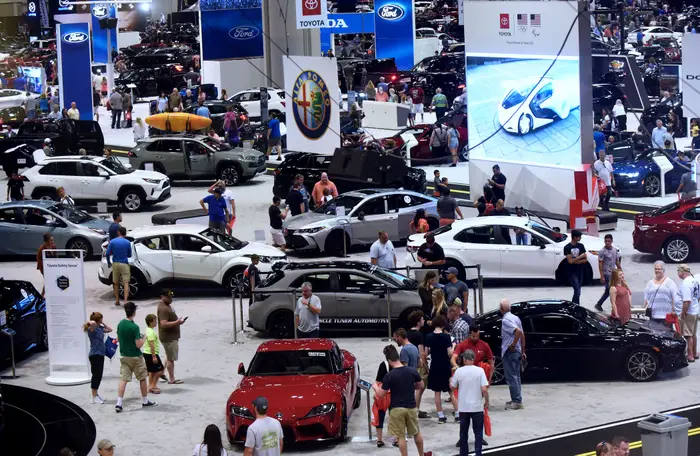 It is always a great time for car lovers to gather together for car shows. Car shows feature car exhibitions, demonstrations, and competitions. If it is your first time, you will be amazed by the number of cars present, including classic cars. There are different car shows in the US that you can attend.
Top 7 Classic Car Shows in the U.S
Several classic shows in the US hold yearly, which you shouldn't miss as car enthusiasts. Besides the fact that many car manufacturers show off their cars, an auto show is an excellent place for anyone who wants to buy a new car. In some classic car shows in the U.S, there's also opportunities to win car parts such as a stereo or you can win even a new car. Here are the top classic car shows in the U.S that you can plan to attend.
This yearly show is free, and the show runs every Thursday between June 2 – August 25 from 5 – 8 pm. At La Mesa Auto Show, vans and trucks are also on display. This show holds at La Mesa Village, and you'd get to enjoy the live music and entertainment. 
To participate in the car show, you don't need any special registration or announcement. All you need to do is get your car to La Mesa Blvd. and stay in one of the parking spaces around 4th St. – Spring St. You can arrive at the car show anytime you want; however, don't forget that the show is 5 – 8 pm.
The North American International Detroit Auto Public Show starts between 17 September, and 25 September from 9 am – 9 pm. The Auto Show is scheduled at Huntington Place (formerly TCF Center) in Detroit. Notably, this show is not free.
The ticket fee includes:
$20/person for adults

$12/person for senior adults (age 65 and above)

$10/person for children (3 – 12 years). It is free for children 2 years and below.

$50 for a family pass (2 adults and 3 children)
You can purchase the ticket online or at the door of the car show.
Chicago Auto Show holds at McCormick Place, 2301 S. King Drive, Chicago. The public show is scheduled for February 11 – 20, 2023. This show is not free; also, it involves buying of a ticket.
The ticket fee:
Adults: $15

Seniors (62 years and above): $10

Children (4-12 years): $10

It is free for children from 3 years below.
This year's Los Angeles Auto Show will hold from 18 – 27 November at the LA Convention Center. This show always features many cars, trucks, electric vehicles, SUVs, and more. This show also is not free. However, the ticket is not yet out; it will be on sale by 10 am August 16.
Visit their website to participate in the exhibit.
This car show holds in November 1 – 4 at the Las Vegas Convention Center. The exhibit hour is between 9 am to 5 pm, Nov. 1-3, and 9 am to 4 pm, Nov. 4. You will be required to pay to enter this car show, so you can visit their website to know more about how to register.
This auto show is from 29 September to 2 October 2022 at Anaheim Convention Center, CA. For normal attendees, you will need to buy a ticket to be allowed to see the auto show. The ticket fees are:
Adults (age 13 and above): $15

Senior adults (age 62 and above): $12

Military personnel: $12

Children (age 12 and below): Free
If you are interested in exhibiting your car, contact the auto show organizer through this email address: scott@stevefreemanevents.com. Likewise, you can visit their official website to learn more about the show info.
This is a great auto show in the U.S that holds at Jacob Javits Convention Center, NY. However, the car show holds from April 7-16. As this year rounds up, prepare to attend classic shows in the U.S in 2023 by visiting New York Auto Show.
Visit their official website to become an exhibitor in the upcoming New York Auto Show. The show is not free for any attendee; however, the ticket fee is not yet out.
The great thing about attending classic car shows in the U.S is that you can always transport your car to the venue easily. You can ship your car to or from any of the top 18 counties in the U.S using Metti International. We have good reviews from our customers that have worked with us. 
Types of Cars at Auto Shows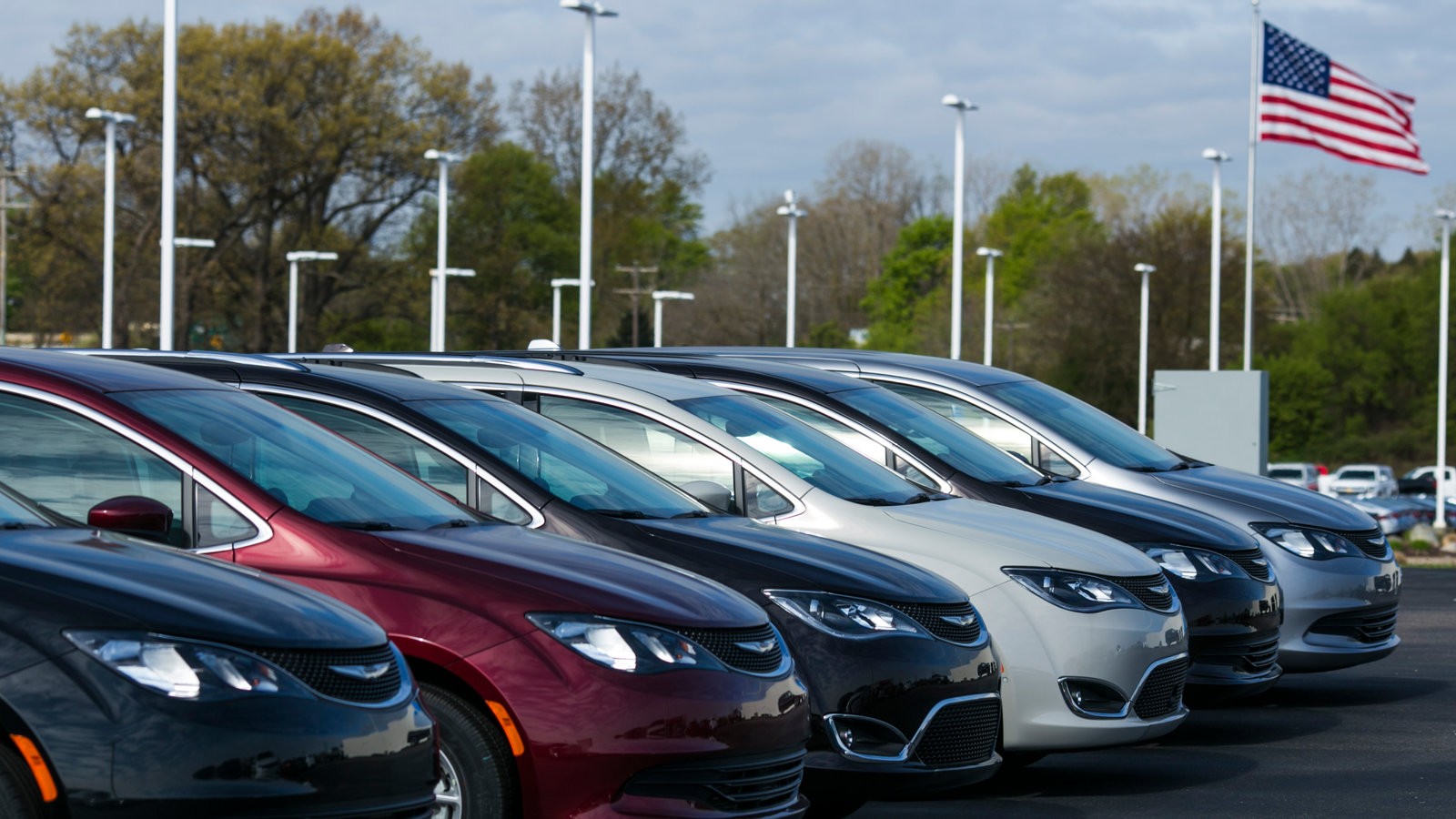 For any car show you visit, you should expect to see some specific cars as an attendee or exhibitor. The types of cars you will see in any auto show are always based on what the requirement of the organizers. However, you can expect the following cars in most classic car shows in the U.S.
Exotic cars

Classic cars

Collector cars

Electric Cars

Hybrid Cars

Luxury Cars

Minivan

Pickup Cars

Sedan Cars

Sport-utility

Sports car

Sporty coupe

Supercars

Wagon

Concept cars
Tips To Get Your Specialty Car Noticed In The Next Auto Show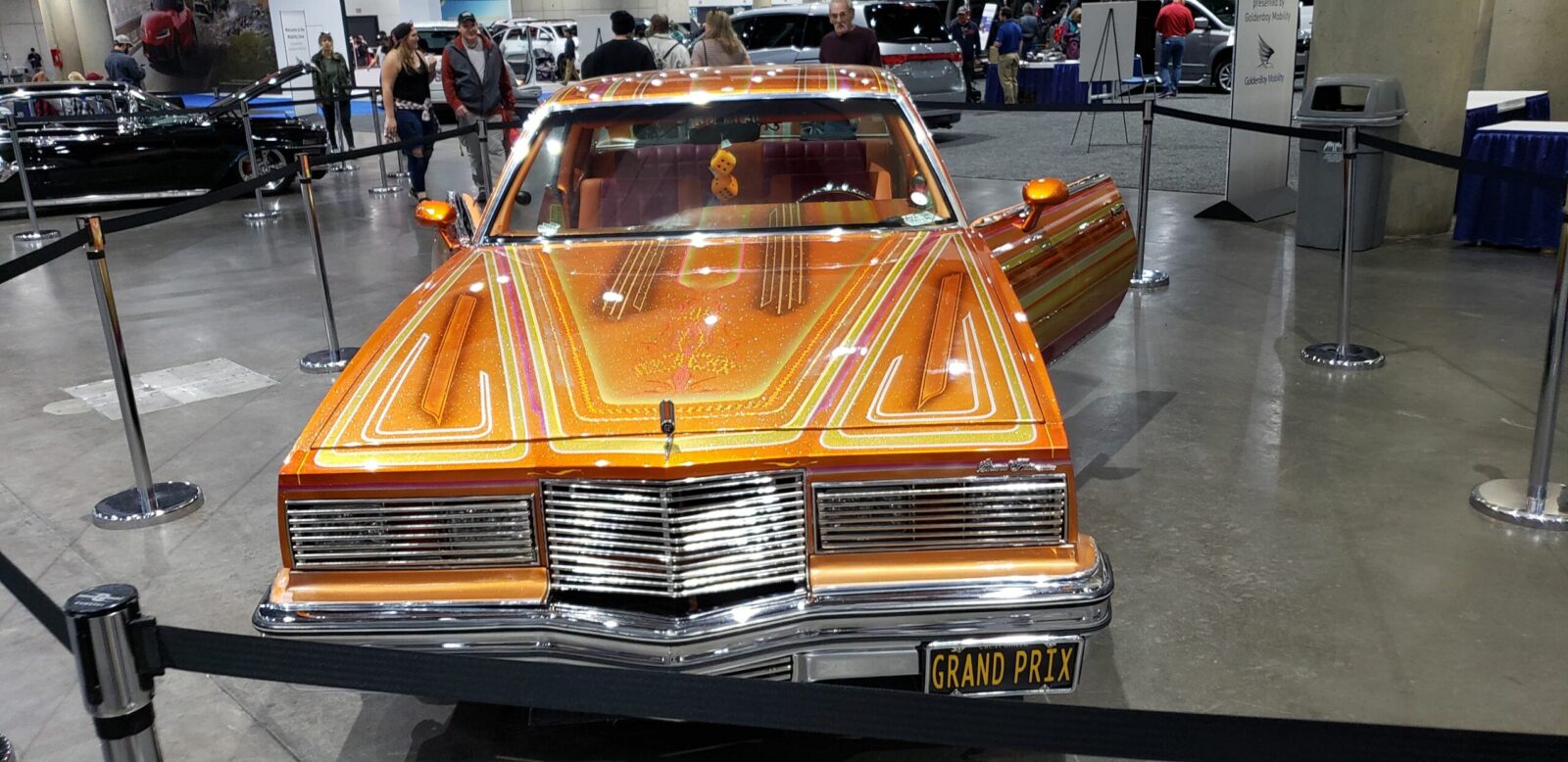 As an exhibitor, what might be on your mind is how to be noticed amidst the crowd. In classic car shows in the U.S, there will be other cars present. However, you have nothing to worry about when displaying your car during the auto show.
Whether you are trying to compete with others or just to show off, you can use the tips below.
Clean every detailed part of your classic car or specialty car. Don't forget to clean the air vents, dashboard, ceiling fabric, and wheel wells.

Go to the auto show with some primary cleaning materials, such as polish, microfiber towels, and Windex. You can easily clean your car with these materials when you notice any streaks.

Polish the tire of your car to make it sparkle. This will make the car more attractive.

In the outdoor car show, set up a canopy tent that looks different from others. Likewise, people inspecting cars will find it convenient to stay under your tent to view the car extensively without having sunburns.

Leave your car doors or windows open. A car's well-polished interior can easily be noticed when others pass by it. Car enthusiasts are always interested in the interior of a car the same way they are interested in the exterior. Allow your viewers to check your car out without much struggle.
NOTE: The best thing you can do when transporting your car from a long distance to an auto show is to use an auto transport company. Metti International is the top choice for your auto shipping needs.
How to Ship a Specialty Car to and from an Auto Show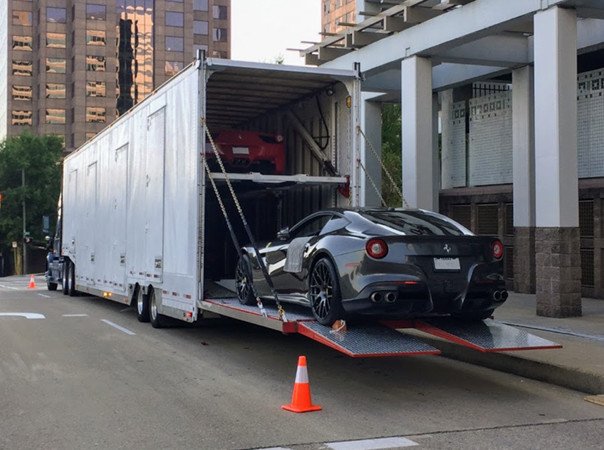 Automobiles must be safely loaded onto a car carrier or a protected semi-trailer. Then, it should be entrusted to an auto relocation professional, and transported across the states. Classic car shipping might not be cheap and requires caution when shipping.
As a result, it's not a job you can entrust to any truck driver. Fortunately, you can rely on your car shipping broker  to pick up your prized possession and transport it to your desired destination. Your precious car will arrive at your destination safely and in its pristine condition.
After purchasing your vehicle from the car show, consider contacting a well-experienced car shipping broker that provides competitive pricing to help you ship your vehicle.
Metti International offers safe and on-time car shipping services across the top 18 counties in the U.S. states. You can trust us to connect you with the best carriers in your destination state while offering competitive prices that suit your needs. Our core commitment to customers remains unchanged – to help achieve safe and smooth transportation of vehicles. Check our customers' reviews to learn more about us.
The Best Type of Car Shipping Method for Specialty Cars
Depending on your needs, you can choose any shipping option, such as an open or enclosed carrier. Open Carrier Transport is a top choice if you want the most economical way to ship your vehicle.
However, the enclosed carrier transport option is highly recommended for show cars, luxury or classic cars, and high-end collectibles. It provides added protection, although it is more expensive. You can schedule a pickup directly from the car show and have it delivered to its new home safely.
Requesting a quote is easy. Simply call our customer care representative to get a quote or to make other inquiries. You can also visit our website to get an online quote.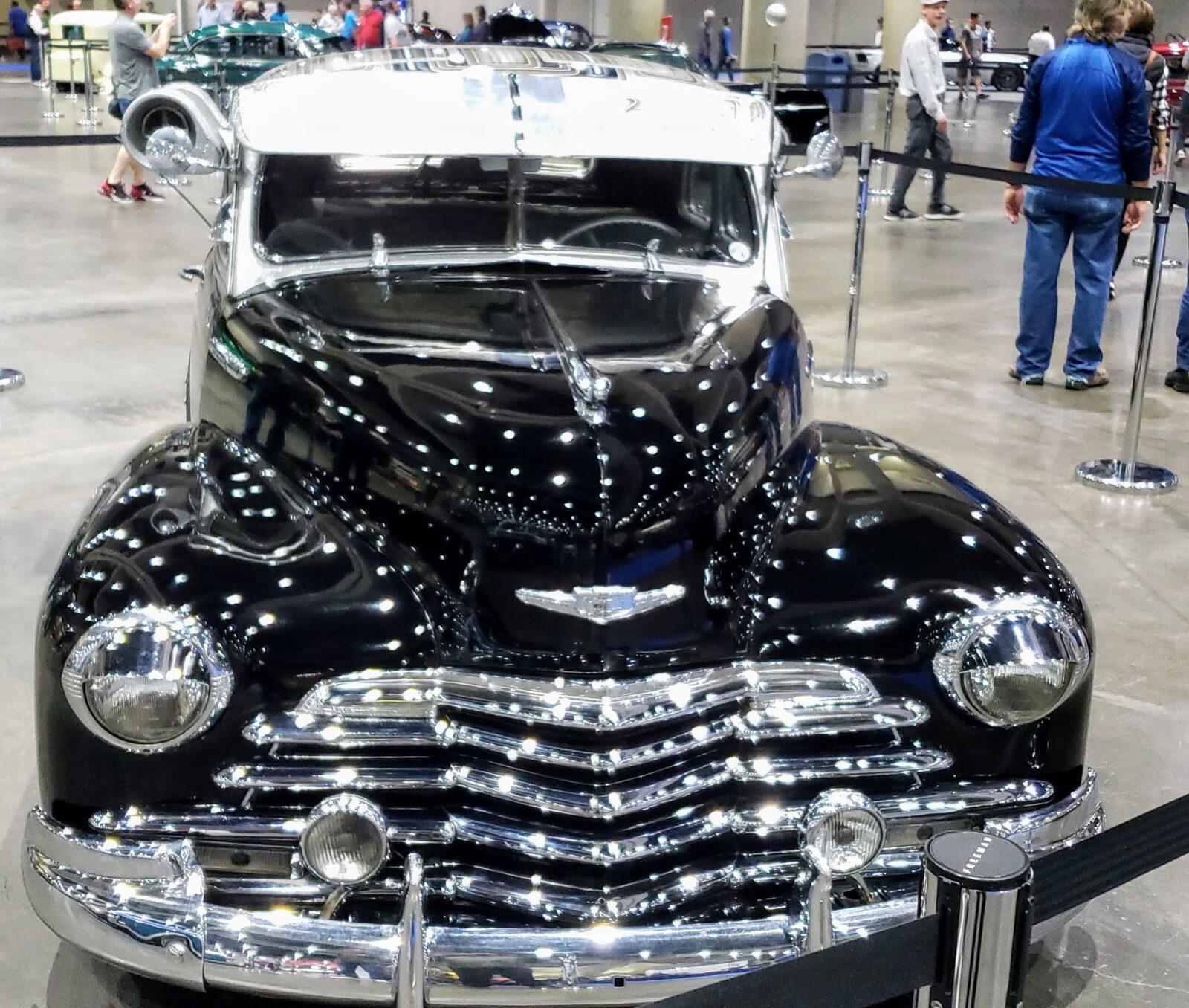 If this is your first time taking your car to a car show, you might be confused about how to prepare your car for shipping. To prepare your car for the car show as an individual, you might be thinking of giving it a good wash. However, it is beyond washing your car.
When preparing your classic car for car shows in the U.S, you must note that every part of your car matters. This includes the exterior, interior, and engine parts. For your car to be considered, you must also prepare to make sure every single part is sparkling. More so, you need to consider shipping your car to avoid going through the rigorous cleaning process again.
Shipping your car to classic car shows in the U.S will help you to avoid wear and tear on your car. So, you must also prepare your car for shipping before going to the classic car show.
Once you have decided to ship your car to classic car shows in the U.S, here are a few quick tips on how to prepare your vehicle for shipping:
Remove all personal items from your car

Inform your auto transport dispatch company on time if your car is inoperable

Conduct an inspection

Ensure that the vehicle has no more than a quarter full of gas in the vehicle

Be involved in the pre-shipping inspection process

Do not cancel insurance

Ensure your auto transport driver has one key, and you hold the other.
Take your time to prepare your car and don't be in haste about it.
Metti International's Car Shows Transport Services
Metti International is here to help you transport your car and deliver it to your desired location. We provide open carrier auto transport and enclosed carrier transport method to and from several auto shows across the country. Similarly, our secure car shipping services include containerized auto transport and RORO car shipping.
We are a licensed and bonded car shipping broker with the Federal Motor Carrier Safety Administration. As your reliable and trusted auto shipping broker, we offer quality car shipping services and a smooth transport experience. We also provide excellent customer service.
Metti International is a four-time finalist Torch Award for Ethics with the Better Business Bureau (BBB). The BBB accredits us with an A+ rating. Besides offering competitive pricing, we take the utmost care to ensure that your vehicle gets to its destination timely and safely. 
Call Metti International today to schedule your auto transport at (866) 620-1776, and you will get an instant quote. For more information, you can also visit our website at www.mettiintl.com/