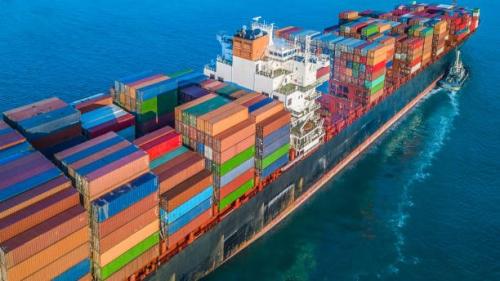 If you check out most dealerships, you would discover that they are void of new cars. This is an apparent pointer to the fact that the industry has not recovered from the effect of the pandemic. Now that the industry seems to be stabilizing, the rise in ocean shipping costs has led to another industry unease.
Earlier this year, the production of new vehicles was delayed because of the semiconductor chip shortage. This did not improve till May when production resumed in trickles. Simultaneously, the demand for new vehicles was on the rise. That was a sigh of relief following the long dark days where the demand was low.
The rise in ocean shipping costs is good news for ocean freighters. Freighters who move cars and machines across the globe have had their earnings surpass a long-time record. At the moment, the income of freighters has surged to about $80,000 daily. 
According to Clarkson Research Services Limited, this is the highest the industry has ever recorded since 2002. Unfortunately, the automotive supply chain has been badly affected by the change. 
Causes Of The Rise In Ocean Shipping Costs
The reason for the surge in ocean shipping costs is not far-fetched. The rise in cost is a result of a shortage in the number of available ships. Usually, cars are transported using "roll-on, roll-off ships". These ships are usually handled by expert carriers. 
Unfortunately, as a result of a stagnating vessel fleet, coupled with the post-covid-19 increase in demand, record rates for ships have increased. This increase in record rates primarily affects all ships that convey as many as 6500 cars across the globe.
The industry will be greatly affected by this change, since seaborne cars occupy a fraction of core activities. Interestingly, companies like Ford Motor Company and General Motors predicted a dreary outlook in recent months. 
These companies made their prediction due to the slowdown in production, as a result of the shortage of semiconductor chips. However, given the recent development, they seem to be very accurate.
Effect Of The Increase In Ocean Shipping Costs On Automobile Companies
Following the statistics from Clarksons data, Bloomberg was able to come up with an estimate of shipping cost per vehicle. According to Bloomberg, shipping a car over a 60-Day voyage will cost about $740 per car. This is almost five times the ocean shipping costs before the pandemic.
Amidst these developments, several automobile companies have been worried about how their companies will be affected by the ocean shipping costs. In a phone call with Georg Whist, the CEO of Gram Car Carriers ASA, he disclosed some in-house information.
According to Whist, several companies are worried about being able to secure ships to haul their vehicles. In his words, "People are concerned they can't get hold of tonnage." Continuing the conversation, he said, "It's underinvestment for many years, and when demand is still there, the day comes when it pops."
Amid the stagnating fleet which led to the shortage in ships, imports are not reducing. In the report, Clarkson's data made it known that the US, UK, and Europe are one of the largest import markets. On the other hand, the bulk of exports is from China. Hence causing a further expansion in the fleet. 
Despite all the happenings, Gram carriers announced that it signed a five-year deal. According to the company, the deal instructs that they hire out each vessel at an average of $60,000 daily.
In reaction to this announcement, Fearnleys securities analysts tag it as a sign of "mind-boggling" rates. Further validating the analysts, the company's shares rose by 15% on Tuesday. Within the space of 24 hours, it had risen by another 6% as of Wednesday.
Gram is not the only one with an increase in share price. Companies like Hoegh Autoliners ASA and Wallenius Wilhelmsen ASA have increased in prices as well.
Metti International is Here to Help
Despite the numerous challenges facing the shipping industry, you can ship your car with Metti International. Our commitment to serving our clients better and meeting all car shipping needs soars even higher. Metti International is your professional and reliable car shipping broker. We are a licensed and bonded car shipping broker with the Federal Motor Carrier Safety Administration.Our track record of excellence earned us the BBB Torch Award For Ethics four times.
The challenges in the automobile industry have tested our commitment to our clients severally. Amidst the port congestion, supply chain disruptions, truck driver shortage, and other woes, our shipping delivery times have been top-notch. At Metti International, we ensure safe and smooth car shipping across the 18 counties in the US. Furthermore, we ensure that we only use carriers with 98% or higher service ratings. Consequently, your car is shipped with utmost care and the stress is taken off you. RORO services are currently unavailable at most ports but, you can reach us for all assistance in your overseas containerized auto shipping. 
Contact Metti International today at 866.620.1776 or request a quote online. For more information, kindly visit our website at www.mettiintl.com.