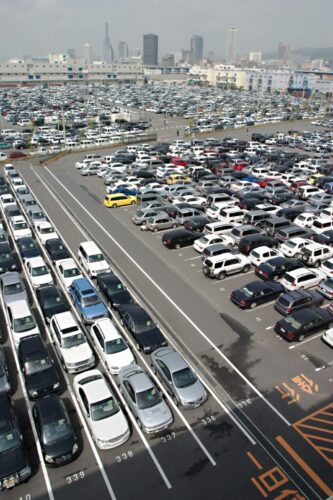 In today's economy, supply chain disruptions have caused inflation in the auto transport industry. According to inflation trends, the debate has been whether it is transitory inflation or long-term inflation.
The recent disruptions in the automobile industry have significantly impacted most auto players and the overall supply chain. These supply chain disruptions affected car buyers, shippers, carriers, FMCs, OEMs, including those operating in the car-hauling space. These operational challenges also push up car shipping costs. Below are the recent impacts of the disruption in supply chains post covid19 and the auto transport industry.
Shortage of Car Parts
Most auto companies have resumed operations fully post covid-19. Although, the global shortage of vital vehicle parts such as semiconductor chips has significantly impacted the auto industry. Modern cars can easily contain about 3,000 chips, but the chip shortage has slowed down vehicle assembly lines worldwide. While most people wonder about the severity of the chip shortage, Tesla's Elon Musk tweeted last month, "Never seen anything like it".
The demand for car chips outstrips supply. This constraint in the supply chain has forced some automakers to stall vehicle production. Ford, which is instituting plant shutdowns this month, expects the chip shortage to lower its 2021 earnings by $2.5 billion. Even Toyota, Japan's top automaker, said on Thursday that it would cut back production at home by 40%, significantly affecting 14 auto assembly plants in the country.
Lack of New Inventory
New vehicle shortages began at the height of the pandemic coupled with the shortage of chips. Due to this, the manufacture of new vehicles is delayed, leading to a deficit of new vehicles post coronavirus pandemic. The lack of new vehicle inventory causes supply chain disruptions and has affected the car transport industry. There is also a backlog of cars due to the pandemic causing the inventory-to-sales ratio to surge.
In recent times, consumer demand for vehicles is at an all-time high. As the economy recovers and demand increases, car dealers are forced to find new, innovative ways to source vehicles for their customers.
Sourcing Of Quality Used Cars
With the lack of new vehicles in the market, fewer new cars are available for retailers to acquire and sell. The lack of a new car supply has led to an increase in the number of dealers, trying to sell used cars to fill that void for those who need to buy cars. Now, dealers have to get creative in their pursuits to source high-quality, used-car inventory.  Retailers are currently going to customers themselves to obtain the inventory they need.
Often retailers have to source inventory from many different locations at much farther distances. So, they employ the services of car shipping companies to pick up customer's cars and deliver them wherever needed. Consumers continually turn to auction houses and other dealerships to acquire used vehicles. As a result, the need for car carriers to transport the cars to their end destinations increases. However, it is best to ship a vehicle from the major U.S. cities and their suburbs for easier car shipping. Car carriers prefer routes going from one central hub to another than remote locations. 
Supply Chain Disruption Post Covid19
Dealers, carriers and consumers are impacted by the supply chain constraints post covid19. In addition to the rising fuel costs and ongoing truck driver shortage, the result is the strain of exceedingly tight capacities and increased expenses.
Despite these challenges, Metti International is taking additional steps to navigate the challenges and ensure a more stable, resilient supply chain. At Metti International, we offer reliable car shipping services and a smooth transport experience. However, it is best to ship a car from major U.S. cities for easier car shipping. We work with carriers with a 95% or higher service rating, so your car will arrive safely and timely.
Metti International is a licensed and bonded car shipping broker with the Federal Motor Carrier Safety Administration. As a three-time finalist with the Better Business Bureau (BBB), Metti International is rated for providing excellent customer service.
Call Metti International today to schedule your auto transport at (866) 620-1776 and you will get an instant quote. For more information, you can also visit our website at www.mettiintl.com/