Most containers, straight trucks, or trailers cannot move without a truck driver. Presently, over 68% of all freight is transported on U.S. highways and commercial trucks carry 70% of the nation's freight. However, there is currently a truck driver shortage in the U.S., which has affected the auto shipping industry. This threat posed by the truck driver shortage could disrupt the continuity of the supply chain.
The Truck Driver Shortage in 2021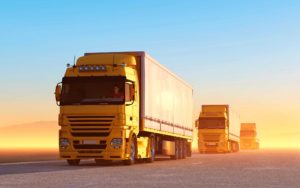 As a result of the driver shortage, companies in supply chains across the economy face higher transportation costs, leading to increased prices for consumers.  It is unsettling as the nation and our economy gradually recover from the monumental impacts of the COVID-19 pandemic. According to a recent estimate, the trucking industry needs an additional 60,800 truck drivers immediately—a deficit expected to grow to more than 160,000 by 2028.
Most trucking companies, logistics providers and shippers are working together to resolve the truck driver shortage problem. Among the best car shipping companies, Metti International stands out for its excellent car shipping services despite the truck driver shortage challenge. Metti International has extensive car carrier network coverage and provides a broad range of quality car shipping services. The car shipping services are ideal for both domestic and international car transport. Metti International is a three-time finalist with the Better Business Bureau (BBB) and a licensed and bonded car shipping broker with the Federal Motor Carrier Safety Administration.
If you're looking for the best auto transport company to ship your car, Metti International is here to help. Metti International is your trusted and reliable car shipping company. The BBB has accredited Metti International with an A+ rating, customer reviews and has received the BBB Torch Award for Ethics. With Metti international, your car shipment goes smoothly, and your vehicle gets to its destination timely and safely. Metti International offers competitive pricing and top-notch customer service.
Call Metti International today at 866.620.1776 or request a quote online. For more information, visit our website at www.mettiintl.com.