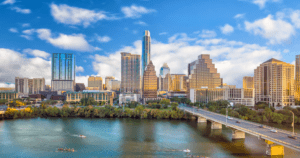 Atlanta is the capital and most populous city in the southeastern state of Georgia. The terrain in Georgia spans across coastal beaches, farmlands and mountains. In Georgia, Atlanta is known for its peach trees and considered a metro area with thriving businesses in every sector. As a car owner relocating to or from Atlanta, if you are not prepared to embark on long hours of driving, you can employ the service of a car transport company. It is essential to ship a car to and from Atlanta with a reliable car shipping company like Metti International.
It is very economical shipping to and from major metropolitan areas like Atlanta. You have more accessible routes, potentially lower shipping costs and faster transit times. Here are a few basic steps to prepare you for car shipping to and from Atlanta.
Choose the Preferred Auto Transport Method to Ship Your Car to and From Atlanta          
You need to decide on the car transport method you're opting for when shipping a car to and from Atlanta. If you are relocating, going for a vacation or business, you can opt for the Open carrier auto shipping or enclosed auto shipping method.
Open carrier transport is the most affordable way to ship your vehicle. It can fit from one to nine vehicles depending on their size and weight. However, this open carrier transport does not provide added protection from the weather and road debris, unlike the enclosed auto shipping. We highly recommend enclosed auto transport for luxury, exotic and classic cars. This car shipping method offers more protection for your vehicle.
Choose Between Door-To-Door and Terminal-To-Terminal Auto Transport Delivery
You have the option of choosing between door-to-door auto transport and terminal to terminal car shipping. For door-to-door auto transport to and from Atlanta, the driver will pick up your vehicle from a location of your choice and deliver it to the destination you find the most convenient.
While terminal-to-terminal is another option if you want to ship a car to and from Atlanta. You can drive to the terminal, leave your car there, and get your car shipping company to ship your car. Afterwards, the car carrier will pick up and deliver your vehicle to the regional storage facilities of your designated state, also called the terminal. The only thing left is for you to get your car once it has arrived at the terminal.
How Much it Costs to Ship a Car to and From Atlanta
It's much more affordable than you may think to ship a car to and Atlanta. The final price for car shipping will depend on many factors, including the distance traveled, the type of transport you choose, the make and model of the vehicle, and the drop-off location that you select. The average auto carrier travels 500 miles per day, depending on their scheduled stops and road conditions. For the best availability and price, we recommend that you schedule your auto transport to and from Atlanta as far in advance as possible.
Ensure Adequate Insurance Coverage When Car Shipping to and From Atlanta
Most companies have insurance coverage for their customers whether it is regular cars, luxury cars or military vehicles. However, to ensure your vehicle is in safe hands, check out your car shipping company's insurance policy. Although, if there is insufficient insurance coverage, you may request additional coverage in exchange for a fee. It is vital to keep your car insured and covered in the case of damage during your scheduled automobile transport. Have an accurately signed bill of lading. Also, endeavor to mark out any damage at delivery on the bill of lading to avoid unwanted expenses. 
Schedule Your Car Transport with Metti International
At Metti International, we understand the importance of getting reliable and safe vehicle transport services for your car. As a finalist for the "Torch Award Finalist" by the Better Business Bureau for Ethics (BBB), we are here to help ensure your car shipment goes smoothly. Our vast network of reliable and affordable carriers ensures your vehicle is taken  care of adequately. 
As a licensed and bonded car shipping broker with the Federal Motor Carrier Safety Administration, we are committed to providing you with excellent customer service and an exceptional transport experience.
Call Metti International today at 866.620.1776 or request a quote online. You can also visit our website at www.mettiintl.com.