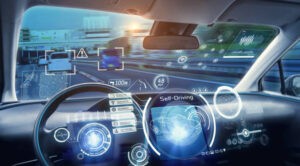 The auto transport industry has experienced some lows within the last couple of years, especially during the pandemic. Despites challenges like the shortage of truck drivers, port congestions and increased shipping cost, the industry still beams with optimism. Here are the top 5 auto transport industry trends to watch out for in 2022.
5 Emerging Auto Transport Industry Trends
In a recent study, the auto shipping services industry trends in the U.S is estimated to experience a 3.8% growth in 2022. Also, the global car carrier market is projected to rise to 1.059B by 2029, according to research. This tremendous projection of the market size shows that the auto transport industry has yet more opportunities. The following auto transport industry trends will cause immense disruptions in the transportation space.
Truck Electrification
In the post-COVID-era, one of the key auto transport industry trends slowly gaining popularity is the electrification of trucks. Although this technology is relatively new, the drop in power supply cost could further propel its adoption.
Electric Vehicles (EVs) are now more prevalent than ever with increased global sales and affordable energy solutions. Electrification of automobiles involves fully operating a car on electricity or the processes of enhancing a vehicle's gasoline engine efficiency using electric power.
The recent improvements in battery cost and technology have further eased the transition from diesel-dependent heavy-duty trucks. Amol Phadke of Berkeley National Laboratory says, "electric trucks would help minimize costs for truck owners and facilitate inflation-proof freight transportation."
Auto researchers currently focuses on two methods of electrifying trucks – fuel cells and batteries. Several studies have shown that EVs have lesser carbon emissions than gas-powered vehicles. Hence, it is not entirely unlikely to expect greater adoption of electric trucks in the coming years.
Incorporation of Digital Technology
In more recent years, we have seen increase in partnership between auto manufacturers and technology companies. Their aim is to provide sustainable solutions in the auto transport space. As time goes by, we will see more of these investments by automakers.
In addition, auto manufacturers continue to integrate digital solutions such as connected vehicle technology into their trucks. These solutions include – vehicle-to-cloud communication, vehicle-to-vehicle communication, and vehicle-to-infrastructure.
For instance, the use of Artificial Intelligence in the auto transport industry can help to optimize the supply chain. Other impact of AI in the auto transport include monitor drivers, assessing and monitor risks, enhancing engine and battery performance. The benefits of AI in the auto shipping industry are far reaching even up to the analysis of driver behavior.
Pre-owned Vehicle Sales
A recent auto report expects a 9% rise in the sales of used cars in the U.S. between 2019 and 2025. The demand increase of vehicles not older than 4 years has more attention because, they feature the latest technology. So, they offer the best of both worlds by featuring the newest technologies which are also affordable in comparison to new ones. As a result, sales of used vehicles are expected to rise.
Increased Digital Auto Sales
Digital sales of vehicles will surely increase this year as more people continue to make online purchases. The attitude began with the COVID-19 pandemic leading to a spree of online purchases. In 2022, car sale is expected to bump up with the convenience of online shopping.
To make car purchases seamless, car dealerships are now providing various offers such as at-home test drives, home auto transport delivery, and reliable online purchases for buyers. This year, more car dealerships will offer many such benefits, which could bump up car sales.
The Rise in Autonomous Vehicles
Although there are still fewer self-driving cars on the road presently, reports estimate about 33 million autonomous vehicles in 2040. As of 2021, there were over 1,400 self-driving cars in the U.S., which shows that people are getting more comfortable with autonomous vehicles. Needless to say, a rise in self-driving vehicles will greatly impact the auto transport industry.
These auto transport industry trends affect car sales and auto shipping. However as a trusted and reliable auto transport broker, Metti International is here to help.
Metti International is a licensed and bonded car shipping broker with the Federal Motor Carrier Safety Administration. We are BBB accredited and a three-time award winner for the torch award for ethics. Whether you need to transport used or new vehicles, we can connect you to reliable car carriers to ship your car. We provide timely, safe and smooth auto transport experience.
Call Metti International today on 866-620-1776 to schedule your auto transport and get an instant quote. For more information, visit our website at https://mettiintl.com/