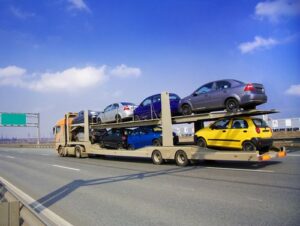 As the weather turns cold each year, most people try to avoid the frigid winter temperature of U.S Northern cities. Several retirees from the North, Midwest region and people on vacation begin to plan their move to the southern states. These people that spend their warmer months someplace north and then head south for the winter are called snowbirds. Due to the seasonal fluctuations, snowbirds have another home in a Southern state or other places with the warmest weather.
Most experienced or new snowbirds have to adjust to the seasonal fluctuations. They do this so that they can enjoy cool summers, clear springs, and warm winters. However, one of the challenges almost all snowbirds face is how to transport their vehicle.
Why Use an Auto Transport Company for Your Seasonal Move
When driving across the country, you have to consider spending money on gas, lodging, food. You might also have to think about road emergencies such as having flat tires. It can be very tedious to drive your vehicle such a long-distance back and forth during these seasonal fluctuations. If you have this challenge, the best option is to get a reliable auto transport company to make your seasonal move easier. Your auto shipping company will ship your car to your desired destination. So, you can have the freedom to go out, explore and enjoy your new location.
Peak Seasonal Move Surcharges
Typically, the snowbird season begins around October till as late as early February. This season is when most snowbirds head south for the winter. These snowbirds stay in their summer residence between April and October. As a result of this seasonal move, the snowbird season is a very hectic and busy period for the auto transport industry. During the snowbird season, auto transport rates increase due to the high demand for auto transport services. In addition, holiday periods like Thanksgiving, Christmas, New Year's, or other seasonal holidays tend to be the most popular time to travel. The holiday season also results in high demand for car shipments. As a result, you might have to choose a time for auto shipping a week or more away from major holidays.
During the summer months, the demand is typically more consistent, leading to increased rates, especially if you are shipping to or from a major city. Although, you don't have to worry about shipping your car since the weather and road conditions aren't as much of a concern. You can arrange for any car shipping method of your choice with your car shipping company, such as the open carrier and enclosed auto transport service.
Snowbirds Routes and States Where Car Shipping Fees Are the Highest During Seasonal Fluctuations
Some snowbirds move from the northern states like Connecticut, New Jersey, New York, Massachusetts, and mid-western states like Minnesota, Wisconsin, and Illinois. During the seasonal fluctuations, other snowbirds move from northwestern states like Oregon and Washington.
There are many routes and destinations that snowbirds can choose when shipping their vehicle. However, all routes from the north to south can generally be called snowbirds routes. The major snowbirds states in the south are Florida, Georgia, Arizona, Texas, and California.  On these particular routes during the snowbird season, auto shipping prices usually increase when there are not enough drivers on the routes to handle car shipments effectively.
Metti International Is Here To Help
Are you a snowbird moving to Florida, Texas, Arizona, California, or coming back home north? As a seasonal traveler or snowbird, you can save a great deal of time, money, and wear and tear on your vehicles with Metti International.
For a smooth transport experience, Metti International is your trusted and reliable auto shipping broker. We provide a wide variety of car shipping options for your added convenience and peace of mind. We are a two-time finalist for the "Torch Award Finalist" by the Better Business Bureau for Ethics (BBB).  As a licensed and bonded car shipping broker with the Federal Motor Carrier Safety Administration, we are committed to providing you with exceptional customer service and competitive pricing.
Call Metti International today at 866.620.1776 or request a quote online. You can also visit our website at www.mettiintl.com.