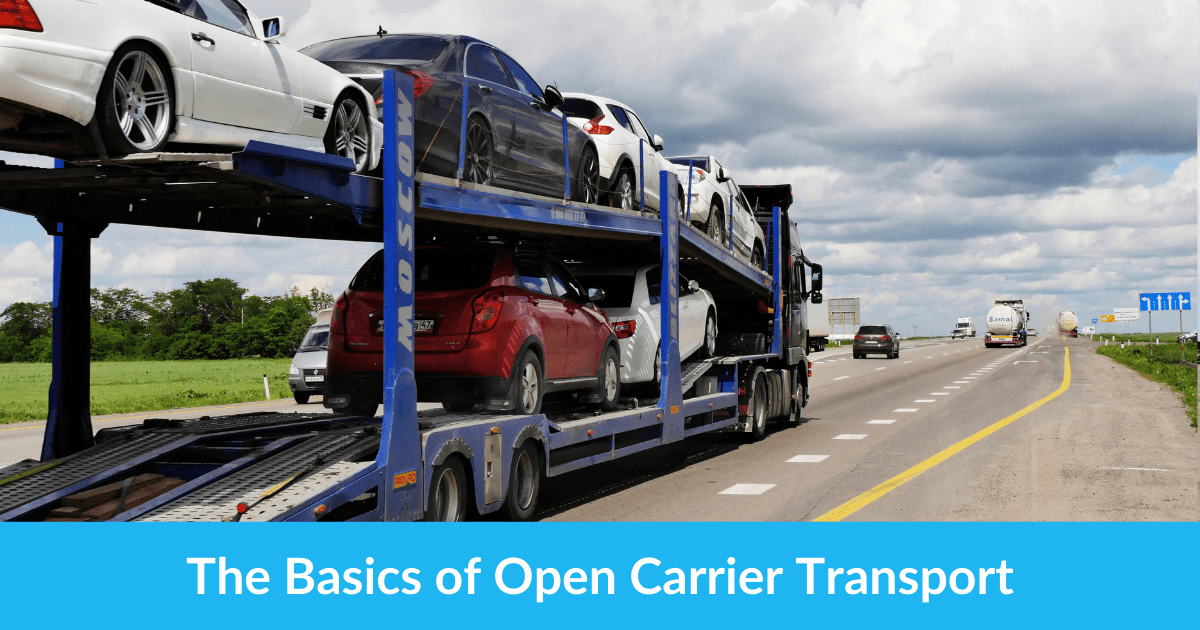 Some of the most common questions people ask when scheduling auto transport are related to enclosed and open carriers and which one is the best option. Today we're going to share everything you need to know about an open carrier and why it's the most common mode of auto transport.  
How Does Open Transport Work?
A semi-tractor pulls a long, two-level trailer with room for six-nine cars, depending on each vehicle's size. It's considered the most reliable, fastest and most economical form of transporting a vehicle domestically. 
Pros of Open Car Carrier Transport
Open carriers are by far the cheapest way to ship your vehicle domestically. This is, in part, due to the fact that the carrier can transport multiple cars at once, allowing them to pass on the savings to you. It's also considered the most convenient way to ship your vehicle because there are so many open car carrier transport vehicles on the road that are ready and waiting to meet all of your shipping needs. 
Cons of Open Car Carrier Transport
Because the trailer is open, keep in mind that your vehicle will be exposed to elements such as dust, rain, snow, and direct sunlight during transport. If you own a classic, exotic, or luxury car, you should consider an enclosed carrier to provide added protection, especially if you're planning to ship your vehicle during the winter months. 
Metti International uses our longevity and expertise to provide exceptional service for our customers looking to find the best prices for open transport.
As a two-time finalist for the "Torch Award Finalist" by the Better Business Bureau for Ethics (BBB), it's proof that we do everything by the book and provide our customers with exceptional service. We will do everything we can to make your experience a great one.
Call Metti International today for a free open carrier transport quote at 866.620.1776!