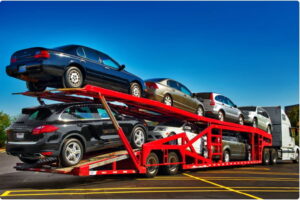 The auto transport industry involves many players that ensure the safe shipping of your automobiles. They range from car dealers, auto shipping broker, auto auction houses and truckers. With these many players, it's important for customers to be aware of their roles.
It isn't so uncommon nowadays for many to confuse the functions of each player. The two most misconstrued roles are that of the auto shipping brokers and auto carriers. Although these two work synchronously, they perform different roles in the industry.
An auto transport broker specializes in auto shipping. They act as the middle link between the customer and car carriers; and other times between car dealers and carriers. Auto transport brokers are simply the middlemen. Customers often go through auto shipping brokers to ensure seamless shipping of their cars.
As there is hardly any business without challenges, certain issues come up in the auto transport industry. However, one common issue is when customers don't know what to expect from an auto transport broker. They end up mixing up the carrier's roles and that of the auto shipping broker. Then, they confront the auto shipping brokers with issues that aren't in any way connected to them.
Here, we have provided a guide on the key things to know when shipping through your auto transport broker. These tips will help you get the best from your auto transport broker.
Ensure Your Auto Shipping Broker Is Registered
It's quite surprising that some customers ignore this essential factor. In the haste of getting their vehicles picked-up and delivered on time, rush to hire just any broker without conducting any background checks. If you want to ship your car, ensure that your auto shipping broker is registered with the Federal Motor Carrier Safety Administration before entrusting your car to their care. It is recommended that you go for an auto shipping company with great reviews and BBB accredited.
Know Your Payment Method
Car carriers, more often, offer flexible payment methods. However, they require certified funds at either pickup or delivery. Most would prefer cash anyways, therefore, you should equally communicate with your auto transport broker and the driver on your payment method.
Car Shipping Brokers Interface With Carriers
Like we noted earlier, the roles and responsibilities of an auto shipping broker and carrier are different. Carriers are saddled with the responsibility of physically moving the customer's car from place to place. Auto shipping brokers mediate the process to ensure smooth and safe delivery of the customer's car. So, auto transport brokers monitor shipping and facilitate seamless car shipping and transport experience.
Reveal Your Shipping Needs
While many car shipping brokers try their best to mediate shipping and ensure that customers get what they want, some challenges could arise. Factors such as unpredictable weather conditions and traffic sometimes could be a setback for truckers. So, you should let your auto transport broker know your shipping needs before you finalize shipping your car. This will enable your auto shipping broker make extra and better preparations.
At Metti International, we recommend that our customers ship their cars through major metro areas. This is because carriers find it easier to make pick-ups and deliveries from central locations than remote locations.
Metti International Can Help With Your Next Shipping
Metti International is a car shipping broker that offers car shipping services to customers, car dealerships and auto auction houses. We are a licensed and bonded car shipping broker registered with the Federal Carrier Safety Administration.  
Metti International has excellent records: BBB accredited with A-plus rating, three-time award-winner of the BBB Torch Award for Ethics. We work with a reliable network of auto carriers, so you can trust us with your next auto shipping. We offer a safe, timely, and smooth transport experience. Metti International is the top choice for your vehicle shipping needs.
Give us a call today at 866-620-1776 to get an instant quote and schedule your auto transport. For more information on our services, visit our website at www.mettiintl.com/