In the wake of Hurricane Ian, residents of the sunshine state are in emotional darkness. The United States experienced one of its most powerful storms ever. Several city residents became homeless. For some, it is but a temporary situation while others had to bid their homes goodbye for the last time.
As  a result of the Hurricane Ian, not only the homes were affected, several roads and bridges were washed out. Additionally, millions of people were left without power and lives were lost.
Effects Of The Hurricane Ian On Florida Residents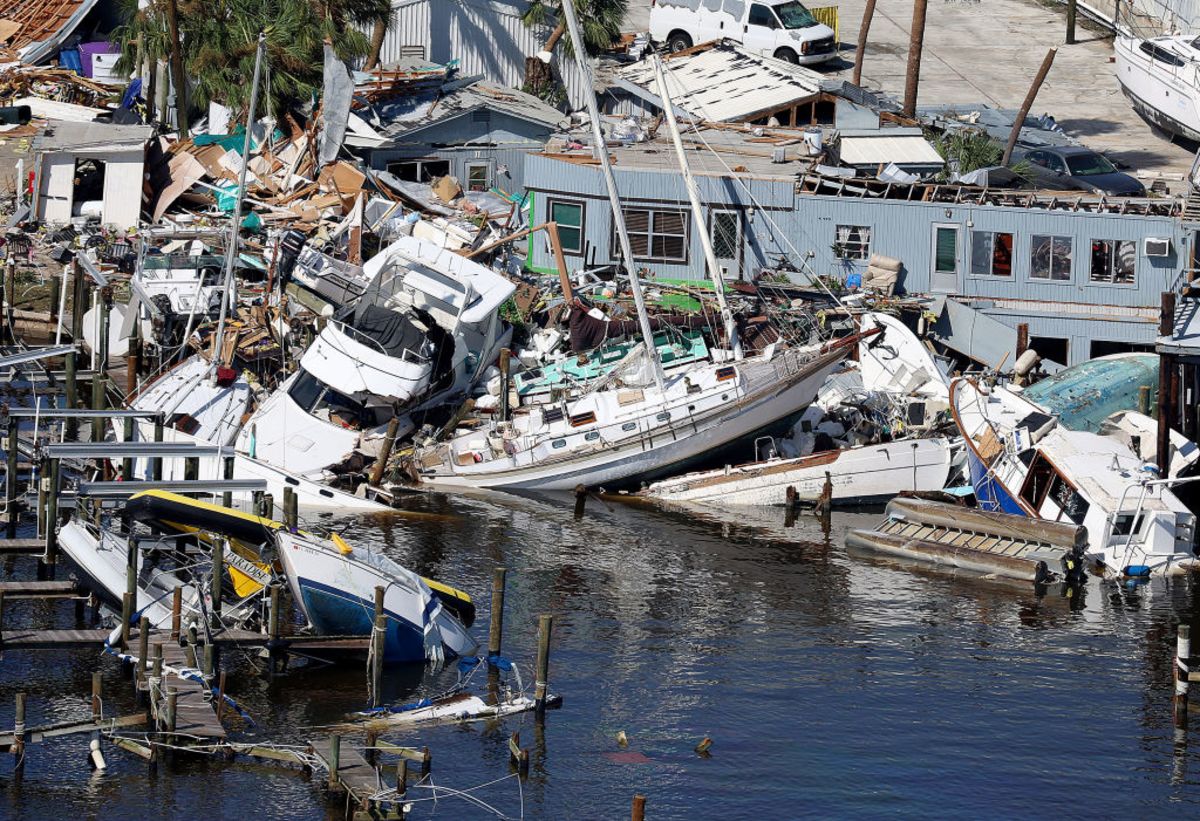 Even though Floridians are familiar with hurricanes and their hazardous effects, Hurricane Ian came with a new dimension. The hurricane which is classified as a category 4 hurricane wasted no time as it was accompanied by heavy winds.
With a speed of 150 miles per hour, the howling winds uprooted trees and moved almost everything on its path. Streets fast became deep rivers and houses were saturated with water. The hurricane did not stop at that; cars were seen floating into the ocean.
Unfortunately, the rescue team could not respond to the people who needed help till the winds dropped to about 45mph. Amidst all of this, the healthcare sector was not left out.
A minimum of nine hospitals in Lee County were without water as a result of hurricane Ian. The Federal Emergency Management Agency Administrator Deanne Criswell made this unfortunate development public.
While all that happened was horrifying, the full effect of hurricane Ian is just coming into focus. Several officials noted that most of the heaviest damage was caused by the raging wind-driven Ocean turf. These ocean turfs rushed into communities and washed buildings away.
Owners of beach cottages and a motel building lined along the shores of Florida's Sanibel Island were not spared. New satellite images revealed that the hurricane demolished those buildings. Despite these, many of the homes located in this area appear to be unmoved. However, the roof damage is very evident.
The National Hurricane Center's Observation About The Hurricane Ian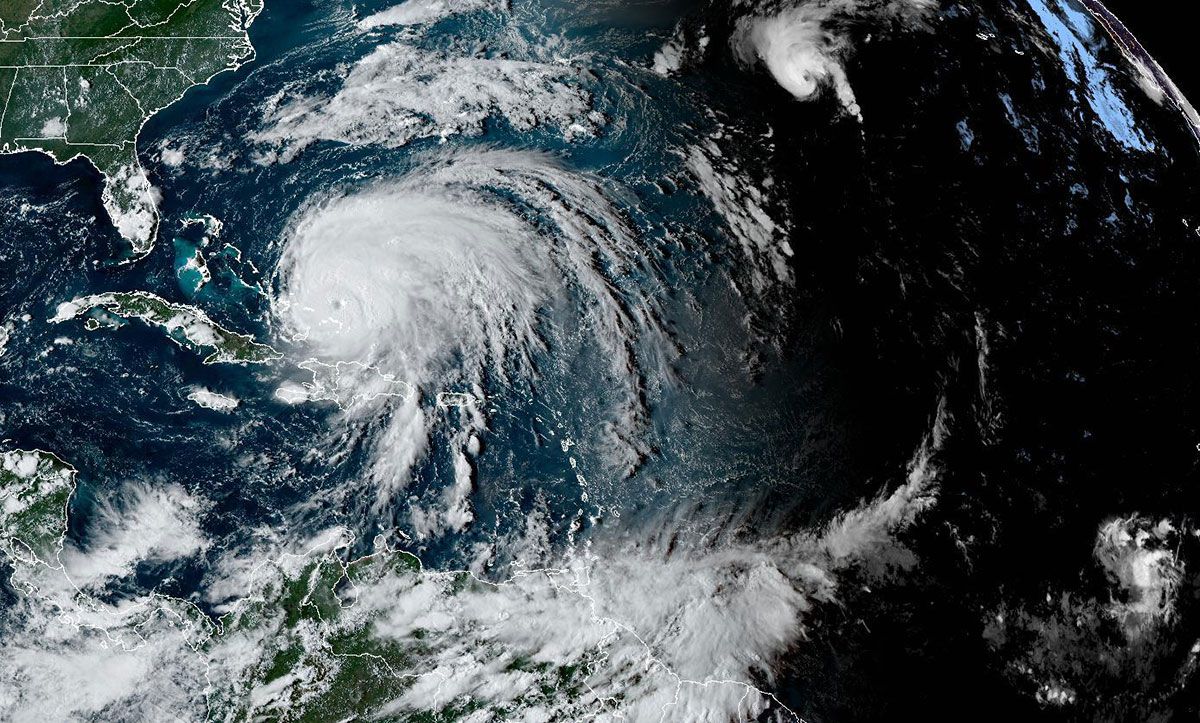 The National Hurricane center observed that Hurricane Ian weakened as it worked its way through Florida. However, this was only temporary as the Hurricane regained its Category 1 strength on Thursday Afternoon. Consequently, NHC raised a red flag and issued hurricane warnings to portions of North Carolina and Georgia. However, the entire coast of South Carolina was marked as a dangerous zone.
In their statement, the National Hurricane Center mentioned that "Ian could strengthen a little more before making landfall in South Carolina." Furthermore, they mentioned that Ian will possibly "rapidly weaken over the southeastern United States late Friday into Saturday."
The Government's Response To The Hurricane Ian
The government is not keeping silent. In a statement by Ron DeSantis, the Florida Governor, he said "We suffered more flood damage than wind damage." He stated that several flood claims would need to be filed. However, the governor warned that it is too early to have an accurate number of how many people died in the hurricane.
On the other hand, the President, Joe Biden said "this could be the deadliest hurricane in Florida history". He made this known after a briefing at the FEMA emergency management headquarters in Washington. Going further, he mentioned that the numbers are still unclear. In his words, "The numbers are still unclear, but we're hearing reports of  what may be a substantial loss of life."
President Biden declared a major disaster in Florida. While this looks like a simple statement, it is not, as this frees up federal funding for storm relief.
Furthermore, a tweet by the President made it clear that the presidency is standing with the people of Florida. The tweet reads "We're continuing to take swift action to help the families of Florida." Another tweet says, "I want the people of Florida to know that we will be here at every step of the way."
How Floridians Are Handling The Aftermath Of Hurricane Ian
Ahead of Hurricane Ian, mandatory evacuation orders had been issued to many residents of Florida. To ease the transition, several shelters were set up to accommodate them in the meantime. However, for those who had to ride in the storm, boats and helicopters were sent to evacuate them.
Many residents are still trying to get over the terrifying shock they have recently experienced. Most of them claim that they had never experienced anything as serious as Hurricane Ian. While several people have relocated, some others have sent an appeal to the government to help them.
Effects Of Hurricane Ian On The Florida Economy
Although, the damage caused by the hurricane is still being unraveled, several unpleasant situations are almost certain. Due to the damage done to businesses and industries, some people might lose their jobs. While this might be a short-term displacement, the duration cannot be fully determined. The duration of the displacement is solely dependent on how soon the economy can achieve a boost.
Low-income workers would most likely experience a crash in income. Big companies may be able to get some help from insurance. However, small-scale industries may find it tougher to get back on their feet. Hence, it prompts these companies to lay off some staff.
Alongside his team, John Schneyer of CoreLogic, a property research firm has come up with a possible estimate of how much damage was done by the hurricane. According to him, about 7.2 million homes were damaged. However, rebuilding these homes will cost about 1.6 Trillion dollars.
As a result of this cost, several insurance companies have been moving their services out of Florida. Consequently, avoiding mass payouts to residents. Cox Automotive estimates the hurricane destroyed about 70,000 cars affecting car owners and the auto market.
Due to the hurricane, the need for several victims to ship vehicles has been on the rise. For some, there is a need to replace their lost vehicles. Others need help transporting their cars to a new locations outside the state. 
Metti International is Here to Help
Amidst the trauma of the hurricane, the least mistake you want to make is choosing the wrong car shipping company. Hence, you need to choose a reliable and trustworthy car shipping company.
Despite the supply chain challenges in the auto shipping industry, Metti International is here to help. We endeavor to adequately cater to our customers and provide top-notch car shipping services. Furthermore, our promptness during the post-covid 19, the port congestion and truck driver shortage that affected several auto shipping industry is on record.
Metti International has a track record of excellence and this earned us the BBB Torch Award For Ethics four times. We only use carriers with 95% or higher service ratings. This is to ensure easy safe and timely car shipping.
Contact Metti International today at 866.620.1776 or request a quote online. For more information, kindly visit our website at www.mettiintl.com.