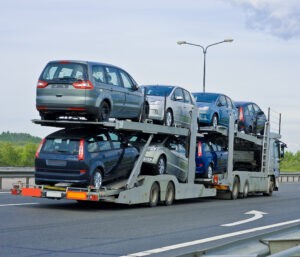 As the U.S. economy reopens after more than a year of lockdown, people have begun adjusting to the new normal. Most people are going back to work, and there has been a higher demand for cars to avoid public transit. Although some people are also willing to travel again, businesses in the auto transportation industry respond with price increases after a year of operating on a limited scale. The cost of car shipping has also been affected.
Supply Chain Disruptions
The severe shortage in the supply, particularly semiconductors, is presently causing delays in global car production. During the lockdown, car manufacturers were closed or running at reduced capacity due to a shortage of computer chips used in vehicles. Businesses in the auto industry took quite a hit during the pandemic, although; they are now geared up for recovery.
However, some sectors in the industry are experiencing more notable disruptions in supply chains such as basic materials, machinery, equipment, and cars. Raw material prices for goods such as oil, steel, lumber are increasing as demand is outpacing the supply. The automobile industry is experiencing a rise in gasoline prices. All of these are pushing inflation up further. Some car dealers say the elevated prices could last or rise even further. While most analysts say, the increase in car prices will likely be transitory as production ramps up and demand subsides. With the signs of inflation and price increase as a whole, it is seemingly a fluid situation.
Post Covid-19 Effects on Cost of Car Shipping
The viral pandemic triggered a cascade of price hikes throughout America's auto transportation industry. The surge in price has made both new and used vehicles unaffordable for many. Prices of new cars skyrocketed, and many buyers turned to the purchase of used cars. All these boosted the demand for used cars.
The demand increased such that used-vehicle prices soared even more than the new cars. According to the Bureau of Labor Statistics, the cost of previously owned sedans, pickup trucks, and sport-utility vehicles soared 10% in April. It is the most significant spike seen since 1953, when the government started collecting data.  This unprecedented surge in prices for used cars is the major contributor to the surprise jump in U.S. inflation in the last few months. The increased demand for vehicles has also resulted in a surge in demand for car shipping. Pickup truckers are most affected by the price hike, leading to an increase in the cost of services rendered by car carriers.
While most car carriers do their best to meet delivery expectations, they also face unexpected road delays. To avoid unwanted delays, schedule your vehicle for shipping ahead. It will ensure your car transport broker has adequate time to plan your car shipment with your car carrier. Despite the increase in the cost of car shipping, it is best to ship from major metropolitan areas than remote areas. Car carriers prefer routes going from one central hub to another. Drop-offs at centrally located terminals whenever possible cost less than finding a car carrier to transport to remote locations.
Metti International Is Here To Help
Since the primary benefit of using a car shipping broker is convenience and flexibility, Metti International is here to help ship your vehicle. We are a licensed and bonded car shipping broker with the Federal Motor Carrier Safety Administration. We work with carriers with a 95% or higher service rating, so your car will arrive safely and timely.
At Metti International, we are committed to providing you with excellent customer service and an exceptional transport experience. As a finalist for the "Torch Award Finalist" by the Better Business Bureau for Ethics (BBB), we are here to help ensure your car shipment goes smoothly.
Call Metti International today at 866.620.1776 or request a quote online. You can also visit our website at www.mettiintl.com.