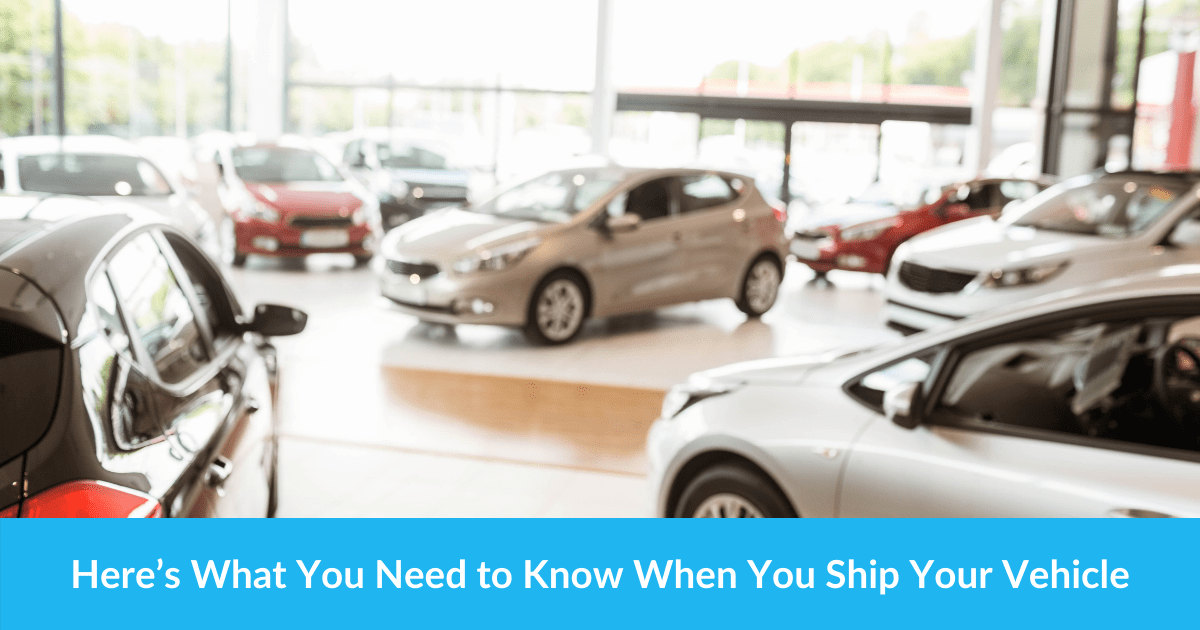 Do you know what to expect when you ship your vehicle for the first time? If you don't, that's ok, too – Metti International is here to help support you through the entire process of auto shipping. Being prepared is a good feeling, so let's dive into what to expect when your car arrives at its final destination. 
Be Ready to Meet the Carrier
Be prepared to meet with the auto carrier. They'll keep you updated on when to expect them as the arrival date gets closer. Whether you are doing door-to-door shipping or terminal-to-terminal shipping, you or an authorized individual will still need to be there to pick up the vehicle. If cost-savings are a priority, you can opt for terminal pickup. This will save you money and save the driver time, as he'll be able to eliminate a stop.
Prepare for a Post-Trip Inspection
When your vehicle arrives, your driver will do a vehicle inspection and note the vehicle condition on your receipt. However, you should always complete your own self-inspection while the driver is there. If you notice any damage, make sure to have the driver note it on his Delivery Receipt and initial it for acknowledgement. Also, be sure to take photos for your records. 
Some tips and things to look for during your post-trip inspection are: 
Confirm that all windows are intact upon arrival.
Review the body of the car for any major scratches or dents. 
Compare the car's state with any photos you took prior to shipping. 
Do keep in mind, though, that when you ship your vehicle through an open carrier, your vehicle will be exposed to flying debris and weather conditions. Small scratches and dings from transport will not be covered by your insurance or the driver's claims.
Be Prepared to Sign the Bill of Lading
Be prepared to sign the bill of lading (BOL) upon delivery. A bill of lading is an inspection/invoice for car shipment and must remain with the car during its travel. It shows the condition of your car at pickup and delivery. This is the document you use to report any damage during transit. Insurance companies rely on the BOL to pay claims. 
Automobile transportation can be overwhelming, but knowing what to expect upon arrival can help you have a good experience. Metti International can help walk you through the entire process so you're well prepared when your car is dropped off to ensure that you've done your due diligence. 
We were a two time finalist for the "Torch Award Finalist" by the Better Business Bureau for Ethics (BBB), and pride ourselves on providing customers with exceptional service and doing everything we can to help your transport experience go smoothly.
Call Metti International for a free quote today at 866.620.1776!