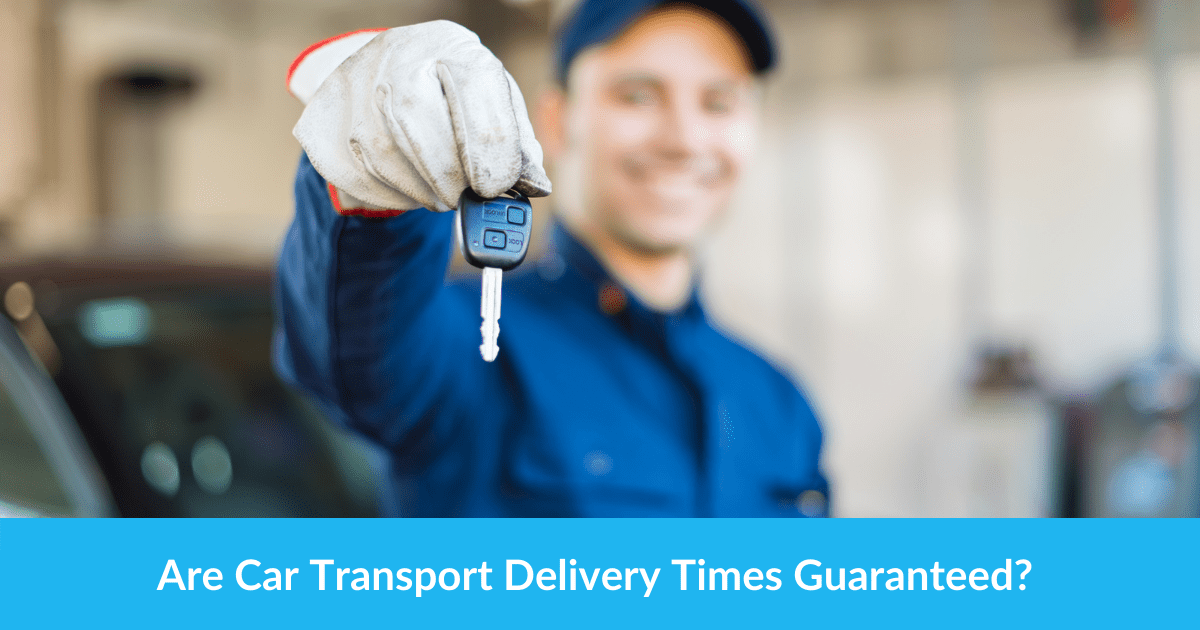 Although a guaranteed auto shipping delivery times isn't always possible, there are ways to make sure you have a pleasant, smooth experience shipping your car. Knowing some strategic tips and tricks for auto shipping will help you have a great delivery experience that's on-time. 
What to Expect for Auto Shipping Delivery
Although it's not possible to guarantee a specific date for auto shipping deliveries, there are a lot of ways to plan ahead for your delivery window.
Plan for Pickup and Delivery Windows
Most auto shipping companies offer a delivery window instead of a specific time. Instead of an exact date, you are provided with a window of dates during which the car will be delivered. This is because of how many variables are involved in the car shipping process, such as availability, time of year, and weather. Be prepared for a possible window of delivery dates instead of expecting one firm option. 
Once you know your delivery window, prepare accordingly. Make any necessary changes to your schedule to reduce stress during this time frame. Whether you need to change flight times or rearrange work schedules, avoid unpleasant delivery experiences by planning ahead and making sure you are free for whenever the car does arrive.
Schedule Your Transport Ahead of Time
To have the best results from your car shipping experience, schedule your shipping ahead of time. Don't wait until the last minute to ship your vehicle. Instead, allow for time for delays, processing, unexpected weather, or other problems. That way, your expectations will be met and you won't face unfortunate missed delivery dates. 
Consider Expedited Shipping
If you know that you absolutely need your vehicle to arrive by a certain date, consider expedited shipping. With expedited shipping, your car will be transported on a smaller, faster car hauler. The pickup and delivery times will also be prioritized so you can expect better pickup/delivery times. Keep in mind, though, that expedited shipping will increase your costs. 
Sometimes, certain companies will be able to guarantee delivery dates if you are willing to pay extra money for that service. If this is important to you, consider checking in with your carrier to see if they can accommodate your needs. 
Metti International can help you find a carrier to meet your delivery expectations while providing exceptional service. Metti International is a licensed and bonded broker with the Federal Motor Carrier Safety Administration. We work with over 3,500 trusted car carriers throughout the United States to ensure you get the best price and have peace of mind knowing that your vehicle is in good hands throughout the shipping process. 
Don't wait! Give Metti International a call today to schedule your upcoming car transport at 866.620.1776 or request a quote online. We look forward to serving you!