Houston, Texas is a bustling city with plenty to offer, from its vibrant culture to its thriving economy. If you're moving to Houston and need to transport your vehicle, you'll want to find the best auto transport service available. In this article, we'll share some tips and insights on what to look for in an auto transport company, how to prepare your vehicle for transport, and what to expect during the shipping process.
How Auto Transport Works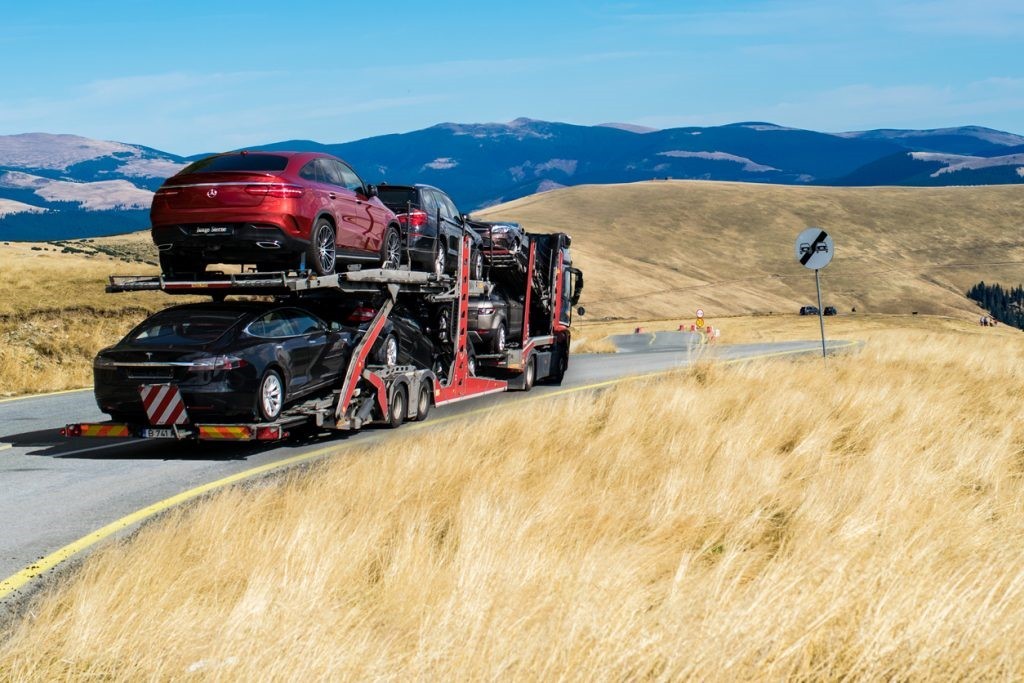 Auto transport involves transporting a vehicle from one location to another using a carrier truck or trailer. Carriers can be open or enclosed, and can transport one or multiple vehicles at a time. The carrier will load your vehicle onto the truck or trailer and transport it to the destination.
Why Choose an Auto Transport Service
Driving your vehicle to Houston, Texas may seem like a viable option, but it can be time-consuming, expensive, and risky. At MI Car Shipping, we offer a safe and convenient solution for transporting your vehicle. We provide top-notch auto transport services . With our auto transport service, you can avoid the wear and tear on your vehicle, save time and money on fuel.
How to Find a Reliable Auto Transport Company
When searching for the best auto transport service to Houston Texas, usually it's important to do your research and choose a reputable and reliable provider. Look for companies that are licensed, insured, and have positive customer reviews like MI Car Shipping. You can also check their safety record and customer satisfaction ratings on websites like the Better Business Bureau and the Federal Motor Carrier Safety Administration.
How to Choose the Best Auto Transport Service to Houston Texas
Choosing the right auto transport service to Houston Texas can make all the difference. When searching for an auto transport company, there are a few things to keep in mind. Here are some tips on what to look for when selecting a company to transport your vehicle:
Research the company's reputation: Look for customer reviews and ratings on websites like Yelp, Google, and the Better Business Bureau. A reputable company should have mostly positive reviews and few complaints.

Check for licensing and insurance: Make sure the company is licensed, bonded and insured to transport vehicles. This will give you peace of mind knowing that your vehicle is in good hands. You can verify this information with the Federal Motor Carrier Safety Administration (FMCSA).

Get multiple quotes: Request quotes from several auto transport companies to compare pricing and services. Keep in mind that the lowest price may not always be the best option.

Ask about delivery times: Get an estimated delivery time for your vehicle and make sure it fits your schedule. Also ensure that the company has a history of delivering vehicles safely and on time.

Customer Reviews: Look for reviews from previous customers and ensure there are more positive reviews about the car shipping company and their auto transport service. Finally, consider the company's pricing. While you don't want to overpay, you also don't want to sacrifice quality for a lower price.
Inquire about payment options: Some companies require payment upfront, while others allow payment upon delivery. Make sure you understand the payment process before choosing a company.
Common Auto Transport Scams to Avoid
Unfortunately, there are some scams to watch out for when it comes to auto transport services. Here are a few common scams and how to avoid them:
Non-existent companies: Be wary of companies that don't have a physical address or phone number. They may be fly-by-night operations that take your money and disappear.

Lowball quotes: If a quote seems too good to be true, it probably is. Scammers may offer unrealistically low prices to lure you in, only to tack on additional fees later.

Deposits: Some companies may require a large deposit upfront before transporting your vehicle. This is a red flag and a sign of a potential scam.

Hidden fees: Make sure you understand all fees involved in transporting your vehicle, including insurance and fuel charges. Scammers may hide fees in the fine print.
By being aware of these scams and doing your research, you can avoid falling victim to fraudulent auto transport services.
How to Prepare Your Vehicle for Transport
Before shipping your vehicle, there are some important steps you should take to prepare it for transport. These include cleaning your car inside and out, removing any personal belongings, disabling the car alarm, and ensuring that the gas tank is less than a quarter full.
What to Expect During the Shipping Process
Once you've chosen a reliable auto transport company, you can expect the shipping process to be straightforward and hassle-free. When you've agreed on the cost of shipping, it's important to know what to expect during the process. The first step is to prepare your vehicle for transport. This includes removing any personal belongings and ensuring you have up to a quarter full tank to enable easy move of the vehicle.
On the day of pickup, the carrier will inspect your vehicle and document any existing damage. You will also need to sign a Bill of Lading, which is a legal contract between you and the carrier.
During transport, your vehicle will be secured to the carrier using straps or chains. If you choose an enclosed carrier, your vehicle will have the extra protection from harsh weather elements and other debris on the road.
Once your vehicle arrives in Houston, it will be inspected again to ensure that there is no new damage. You will need to sign another Bill of Lading to confirm delivery.
The carrier will pick up your vehicle at the scheduled time and transport it to the destination using the agreed-upon route and delivery method. You can track the progress of your shipment online and communicate with the carrier or customer service team if you have any questions or concerns.
How Much Does it Cost to Ship a Car to Houston, Texas?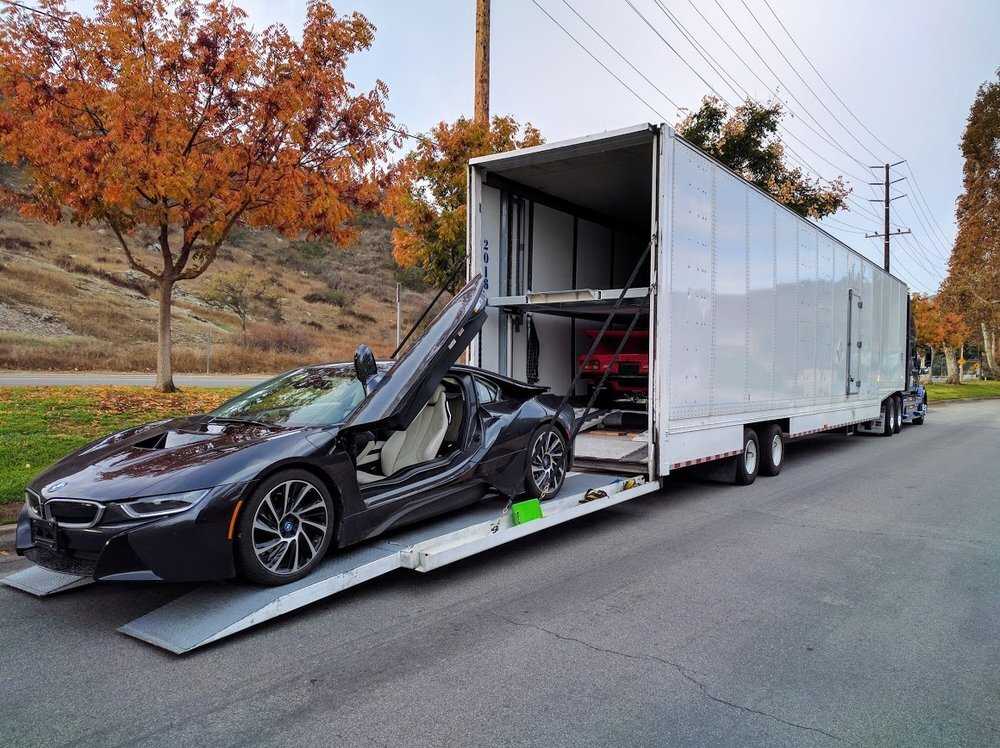 The cost of auto transport to Houston can vary depending on several factors. The distance between the pickup and delivery locations, the type of vehicle being shipped, and the type of auto transport service method to Houston, Texas you choose can all affect the cost.
To get an accurate estimate of the cost of shipping your vehicle to Houston, it's best to request a quote from several reputable auto transport companies. Be sure to compare the quotes carefully and choose the company that offers the best value for your money.
Houston Car Shipping Rates
On average, the cost of shipping a standard-sized car from the East Coast to Houston ranges from $700 to $1,200, while shipping from the West Coast can cost anywhere from $900 to $1,500. If you're looking for enclosed transport, the cost can range from $1,000 to $1,800.
Open transport is the most common and affordable option, and involves transporting your vehicle on an open carrier truck. Enclosed transport, on the other hand, involves transporting your vehicle in an enclosed trailer, which offers more protection but is more expensive. Consider the value and condition of your vehicle when deciding which option to choose.
Factors that Affect Houston Auto Transport Prices
The price of car shipping services to Houston is affected by several factors, including the distance, the type of vehicle, and the shipping method. The distance between the pickup and delivery locations is one of the biggest factors that affect the price. The longer the distance, the higher the shipping cost. The type of vehicle is also a major factor. Larger vehicles, such as trucks and SUVs, may cost more to transport than smaller cars. 
For affordable car shipping to Houston, Texas, you can also consider shipping during the off-season, as prices are generally lower during this time. 
MI Car Shipping Company's Auto Transport Services
Choosing the best auto transport service to Houston Texas doesn't have to be a daunting task. By following these tips and insights, you can find a reliable and affordable provider that will transport your vehicle safely and efficiently.
When it comes to auto transport, MI Car Shipping Company stands out from the crowd. Our commitment to quality service, competitive pricing, and customer satisfaction sets us apart. We ensure that your vehicle is delivered safely and on time. We also offer enclosed transport for added protection and peace of mind. Additionally, we provide real-time tracking so that you can stay informed throughout the entire transport process.
We understand that finding reliable and safe transportation for your vehicle is important. MI Car Shipping is a licensed and bonded broker with the Federal Motor Carrier Safety Administration. We work only with carriers with a least 95% rating, ensuring you get the best price. You will also have peace of mind knowing that your vehicle is in good hands throughout shipping. We are BBB accredited and we provide safe and timely transport.
Call MI Car Shipping today to schedule your upcoming car transport at 866.620.1776 or request a quote online. We look forward to serving you!