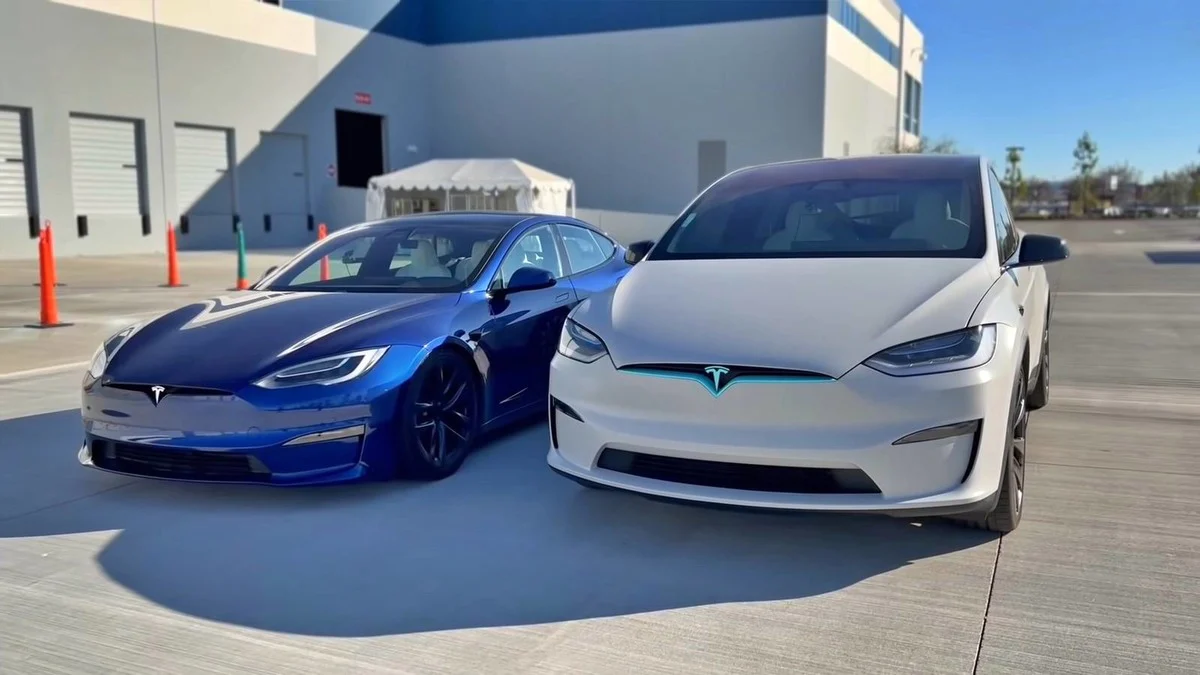 Electric cars often come in high-end prices that the average American cannot afford. As a result, several lovers of these zero emission vehicles admire them from afar. Tesla, a forerunner in the electric car business, seems to be bent on changing the narrative with the new Tesla's price cut.
In recent times, Tesla slashed its price by almost 20% globally. On close analysis, this is a deviation from the marketing strategy the company has been using for about two years. According to the CEO, Elon Musk, the Tesla electric car prices are embarrassingly high. In his view, these high prices could affect demand negatively.
Thomas Hayes, the chairman and managing member at Great hill capital, views the situation differently. Hayes believes the slash is Tesla's way of responding to competition. In his words, "Competition is coming, and they are responding with price cuts."
Effect Of The Tesla Price Slash On The US Auto Industry
During an interview, the co-founder and CEO of The Electric Car Scheme expressed his view on the Tesla's Price cut. Groot believes the price drop will help expand the electric vehicle market. While speaking to express.co.uk, he explained that Tesla controls a large part of the British electric market.
Due to this, a change in the prices of the company's zero emission vehicles will boost the number of electric cars on the road. He explained that a third of the cars leased out by the electric car scheme are Tesla. Additionally, in December, Tesla occupied the first and second best-selling cars across the country.
Despite the optimism and excitement with which several people received news about Tesla's price cut, some drivers are annoyed. This set of drivers falls in the category of people who recently purchased a new car. This is quite understandable, considering the registration of over 16,000 Tesla cars in December.
Based on the figures, British customers could have saved £130 million if they delayed their purchase till January. China was not left out of the Tesla's price cut. However, several customers in China have requested compensation after the new price was implemented.
Reasons for Tesla's Price Cut
Grace Tao Lin, Tesla China's VP of PR, explained that the price reduction is because of an improvement in manufacturing efficiencies.
According to her, "Behind Tesla's price adjustments, there are countless engineering innovations, which are essentially unique, and excellent laws of cost controls including but, not limited to vehicle integration design, production line design, supply chain management, and even millisecond-level optimization of robotic arms Synergistic route."
Interestingly, Musk hinted at the Tesla price cut on Twitter in December. The tweet read, "Do you want to grow unit volume, in which case you have to adjust prices downward? Or do you want to grow at a lower rate or go steady? My bias would be to say let's grow as fast as we can without putting the company at risk."
Rival Companies Reaction to The Tesla Price Cut
One effect of the Tesla's price cut is a reduced resale value of cars by their owners. According to analysts, this counterintuitive approach contradicts Musk's claims that Tesla cars are appreciating assets.
Analysts say the price cut signals that Tesla is prioritizing sales over profits. In their view, this could be indicative of a demand problem. Michelle Krebs, an executive analyst at Cox automotive, tags it as an attempt to improve sales amidst weakening demand.
Amidst Tesla's price cut, other automobile makers have been set on their toes. The change in Tesla prices puts pressure on other automobile makers to offer more affordable electric vehicles. In Adam Jonas' words, "Tesla's price cuts make all other EVs and [internal combustion engine vehicles] look incrementally more expensive, is margin compressive and sends a chill across the used car market,"
Adam Jonas, who happens to be a Morgan Stanley analyst, expressed this view in a Friday Investor note. It is not unusual for automobiles to change prices of new vehicles. Typically, the change in prices occurs when a new model year is released. Additionally, these price changes are usually small to avoid disrupting the automotive ecosystem for dealers and consumers.
Despite the reduction and probable reduction of the price of EVs, it's been difficult for them to replace gasoline cars. For EVs to take the place of gasoline cars, there would be a need to set up adequate infrastructure that can cater to these cars. Furthermore, electric vehicles are pricier than gasoline vehicles. Consequently, several riders still prefer to just get a gasoline car.
The Ripple Effect of Tesla's Price Slash on The EV Market
With the recent slash in the prices of new Tesla high end cars including Model 3 and Model Y SUVs, the value of used vehicles has hit the rocks. At the time of Tesla's price slash, new Tesla cars were slightly more expensive than their used counterparts. Hence, posing a challenge for current owners of these vehicles.
According to Edmunds reports, in the first 17 days of January, prices of the used Tesla 2020 model dropped by 24.5% off their June peak. On the other hand, cars.com made it known that they experienced a 3.3% decline in orders for used Tesla products.
Ivan Drury, the director of insights at Edmunds, explained that the news affected consumers differently. In his view, the Tesla's price cut's effect on consumers depends on the side the slash hits them. By implication, a customer who intends to purchase will react differently from a customer who bought theirs in December.
In this Tesla's Price cut season, you can get a good electric car and ship it to your desired destination with MI Car shipping. At Metti international, we provide smooth and seamless car shipping experience.
We only use carriers with 95% or higher service ratings for car shipments. Over the years, our track record of excellence earned us the BBB Torch Award For Ethics four times. We are committed to our clients and ensure they get excellent customer service each time they contact us. Shipping with Metti International is one of the most economical ways to get your vehicle across the 18 counties in the U.S.
Contact us today at 866.620.1776 to schedule your auto transport or request a quote online. For more information, kindly visit our website at www.mettiintl.com.