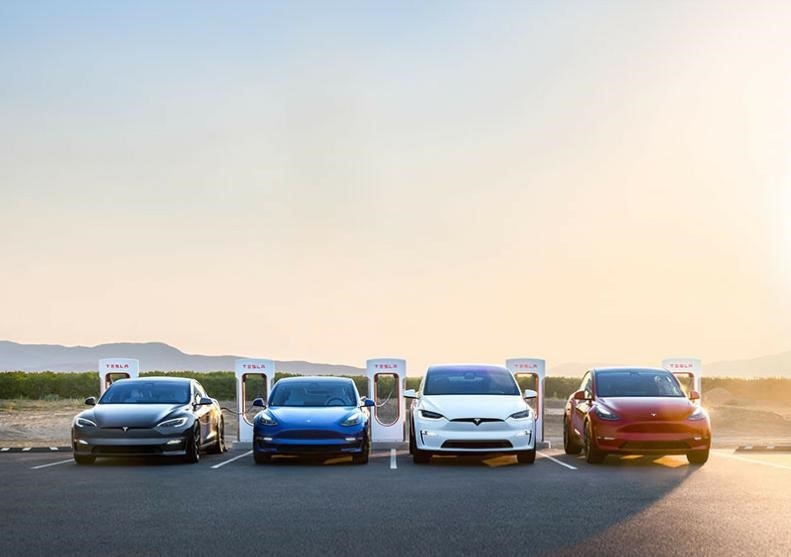 Tesla, the electric vehicle manufacturer, intends to add CCS connectors to its US Supercharger stations. The goal is to make the charging network available to all electric car brands, including Ford, Rivian, and Hyundai. The company previously announced its plans to expand its Supercharger network to all-electric vehicles worldwide. Certain European countries, such as France and Norway, have already put this plan in place. It is unknown when and how the CSS connectors will be added to the US Supercharger network.
About the US Super Charger Stations
Elon Musk, Tesla's CEO and Founder announced this in an interview with the Financial Times. He mentioned adding an industry-wide connector (most likely CCS1) as an option to the US Supercharger stations. But Elon also noted that "It's a little trickier in the US because we have a different connector than the rest of the industry, but we will be adding the rest of the industry connector as an option to Superchargers in the US."
The US government influenced Tesla to add CSS connectors to their US Supercharger stations. Asides this, the US government is prepared to invest in boosting charging networks all over the nation.  The White House pledged a $15 billion investment to "build a national network of 500,000 charging stations." For Tesla to receive a portion of this money, other cars must be able to charge at its stations. Elon Musk also emphasized the need for electric vehicles, saying," We're trying as best as possible to do the right thing for the advancement of electrification; even if that diminishes our competitive advantage."
How the Tesla's US Supercharger Network Works
Most people wonder if Tesla will be able to add CSS connectors to US Supercharger stations. A proprietary connector is used by the US Supercharger network. This strategy barred non-Tesla EV owners from using the Supercharger network in the United States.
At the moment, it is unclear what Tesla will use to make its chargers compatible with other electric vehicles. To make this work, Tesla will need to install additional chargers with dual plugs, one with the Tesla proprietary connector and one with a separate CCS1 connector. Another option is for the company to install a Tesla-to-CCS1 adaptor. Although, other electric vehicles may also require separate stalls in the US Supercharger network.
Implication of the US Supercharger Stations in the Auto industry
If the US Supercharger network becomes operational, more electric vehicles will visit Tesla charging stations. Additionally, it would be easier for people to charge their electric vehicles. With this project, the US Supercharger station's fast-charging infrastructure would improve significantly.
This new introduction benefits the auto transport industry by encouraging more people to purchase EVs. The trucking industry currently faces with the surge in gas prices. So, the purchase of Electric cars and the demand for car shipping will rise.
Metti International is Here to Help you Ship Your Electric Vehicle
Metti International remains the top choice for your Electric car shipping needs. With our years of experience, you can trust us to deliver top-notch auto transport services effectively. Metti International has an A+ rating and excellent customer reviews.
We have outstanding customer service, and we strictly use carriers with 95% or higher service ratings. Hence, ensuring that your car arrives safely and timely. Metti International stands out for excellence. This earned us the BBB Torch Award for Ethics thrice. We are your trusted and reliable car shipping company.
Contact Metti International today at 866.620.1776 or request a quote online. For more information, visit our website at www.mettiintl.com