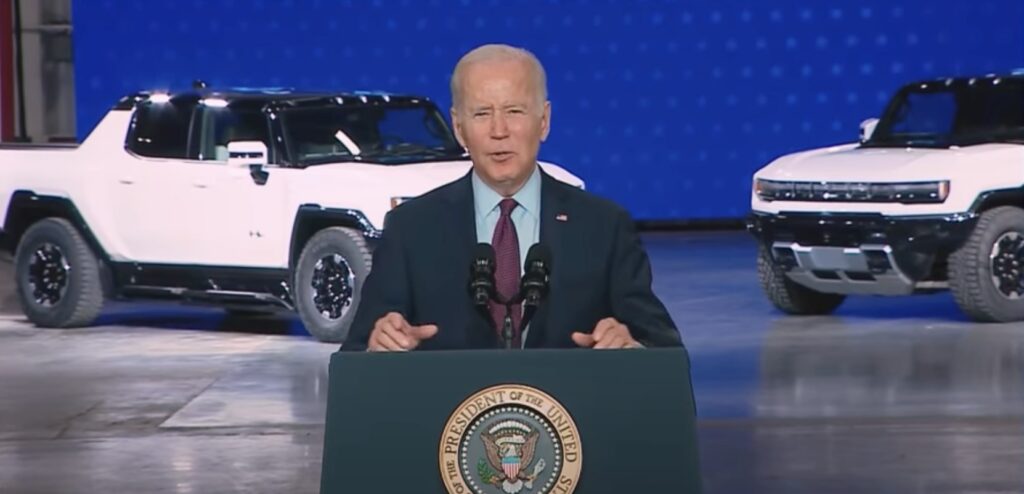 Electric vehicles with cutting-edge features are one of the most recent technologies producing a surge in the automobile industry. Following the lifting of the pandemic lockdown, the electric vehicle sector has grown largely. As of mid-2021, nearly 2 million plug-in electric vehicles had been sold in the United States. The auto transport industry continues to significantly contribute to the US economy, with the most significant slice going to Tesla, US largest EV maker.
President Biden Acknowledged Tesla as US largest EV Maker
According to the data obtained from Investopedia, Tesla is the largest EV manufacturer in the United States, with a market share of slightly more than 21% in the completely electric vehicle class. In 2021, Tesla closed a total of 936,000 sales worldwide. Tesla's market share in the United States reached a peak 2.59% in September 2021, according to statistics obtained from Statista.
By November 2021, Tesla's market valuation topped $100 billion, owing to a slightly perplexing order from Hertz for 100,000 full-priced Tesla electric vehicles. President Biden, before now, hasn't given any credit to Tesla, the US's largest EV maker, since the beginning of his presidency. Recently, President Biden acknowledged Tesla as the largest electric vehicle maker in the United States. He praised other upcoming electric vehicle manufacturers while speaking at the White House on Tuesday.
"Since 2021, companies have announced investments totaling more than $200 billion in domestic manufacturing here in America. From iconic companies like GM and Ford building out new electric-vehicle production to Tesla, our nation's largest electric vehicle manufacturer, to innovative younger companies like Rivian, building electric trucks, or Proterra, building electric buses," Biden said.
The US president highlighted the benefits of incorporating electric vehicles into Americans' daily life. He stated that these vehicles will save several billion gallons of gasoline over time, saving the driver who chooses to use electric car thousands of dollars.
How to Ship an Electric Vehicle?
If you've recently purchased an electric vehicle and need to ship it across the country, the process may appear daunting. Traveling long distances in an electric car can be difficult if you're thinking about driving yourself. There is a better option to ship your electric vehicle. You can employ the service of a professional car shipping company like Metti International to safely ship your car to your desired destination without any hassles.
Most car carriers prefer to pick-up and drop-off customers' cars from central, metro areas than from remote regions. At Metti International, we recommend using the enclosed carrier auto transport method to ship your electric vehicle. If you recently bought your car from Tesla, US largest EV maker, we can ship your car for you.
Metti International is Here to Help
Metti International is a reliable and reputable auto transport broker with extensive experience in the auto shipping industry. We ensure timely and safe auto transport by partnering with carriers with at least 95 percent service ratings.
Metti International is highly experienced with well-traveled routes for successful auto transport. We received an A+ rating from the Better Business Bureau (BBB) Touch Award for Ethics for our commitment to client satisfaction. We are your top choice for your EV shipping needs!
Call us on 866-620-1776 to schedule your auto transport and you will receive an instant quote. You can also visit our website at www.mettiintl.com