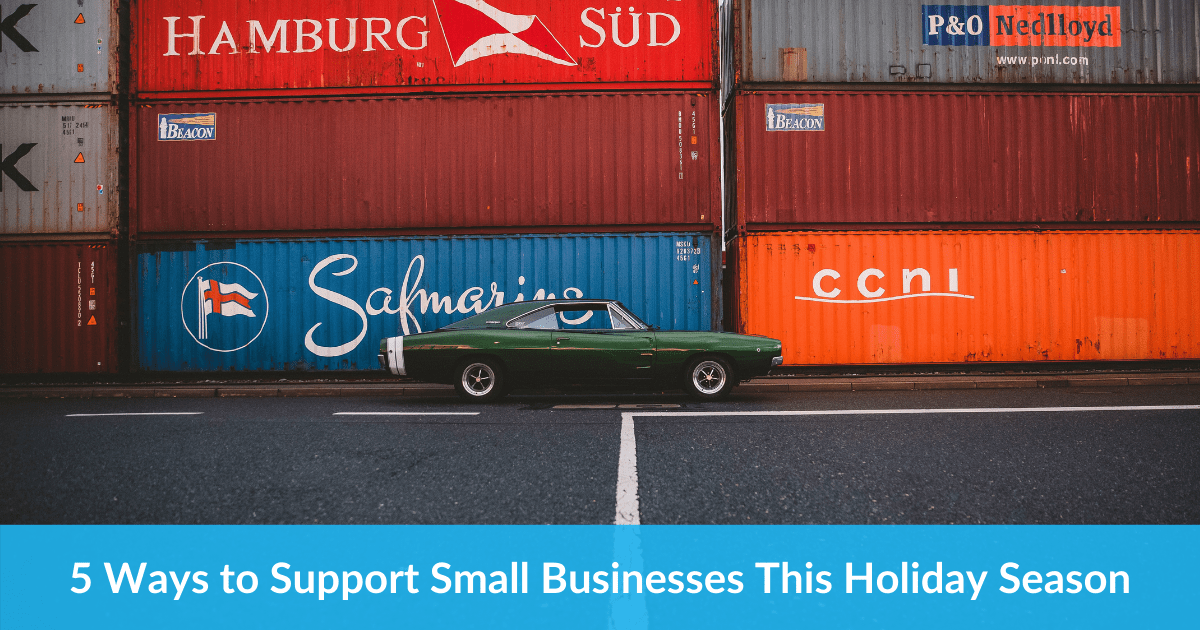 The holidays are always an important time to support small businesses and this year, with COVID-19 wreaking havoc throughout 2020, supporting small businesses is more important than ever. Rallying around small businesses is not only the right thing to do, but it's also easy! There are so many small ways to show support. In today's post, you'll learn 5 easy ways to support small businesses during the holiday season.
How to Support Small Businesses
1. Give Social Media Shoutouts 
Social media shoutouts are a quick and easy way to show support for small businesses. Whether you write a quick Facebook post, write a Tweet or you share a post on Instagram, highlighting a good experience you had with a business is a valuable way to give more exposure to that business.
2. Refer People 
If you've enjoyed working with a business, refer people to shop with that business! It's simple, easy, and takes almost no time at all. Sharing your experience helps bring new customers to a small business, especially one that fills a specific need like auto shipping!
3. Leave a Positive Review 
Positive reviews make such a huge impact on small businesses. They help show people that a business is trustworthy, good at what they do, and worth giving a try. Small businesses need extra support, and reviews are a quick, easy, and highly effective way to provide that support! 
4. Be Patient and Supportive
Small businesses aren't staffed by hundreds or thousands of people. Real people with real dreams are behind every small business. When things are at the height of being busy during the holiday rush, be patient and supportive. If you're getting ready to ship your car during the holidays, be aware of potential delays and understand that it's often not the fault of the small business. Your patience and support during the busy holiday season makes a huge difference for small business owners. 
5. Shop Local…Online
When you're thinking about how to support small businesses, you can shop local…online! During the pandemic, online shopping reached an all new level. You can shop local businesses with the click of your mouse or the tap of your phone screen, all from the safety of your home. While it's easy to turn to large businesses when shopping online, local businesses need your support now more than ever. 
Support Local Auto Shippers Like Metti International
Metti International is a San Diego based auto shipper who is committed to providing you with top quality service for all your vehicle transport needs. Call today to schedule your auto transport at 866.620.1776 or request a quote online. We look forward to working with you!