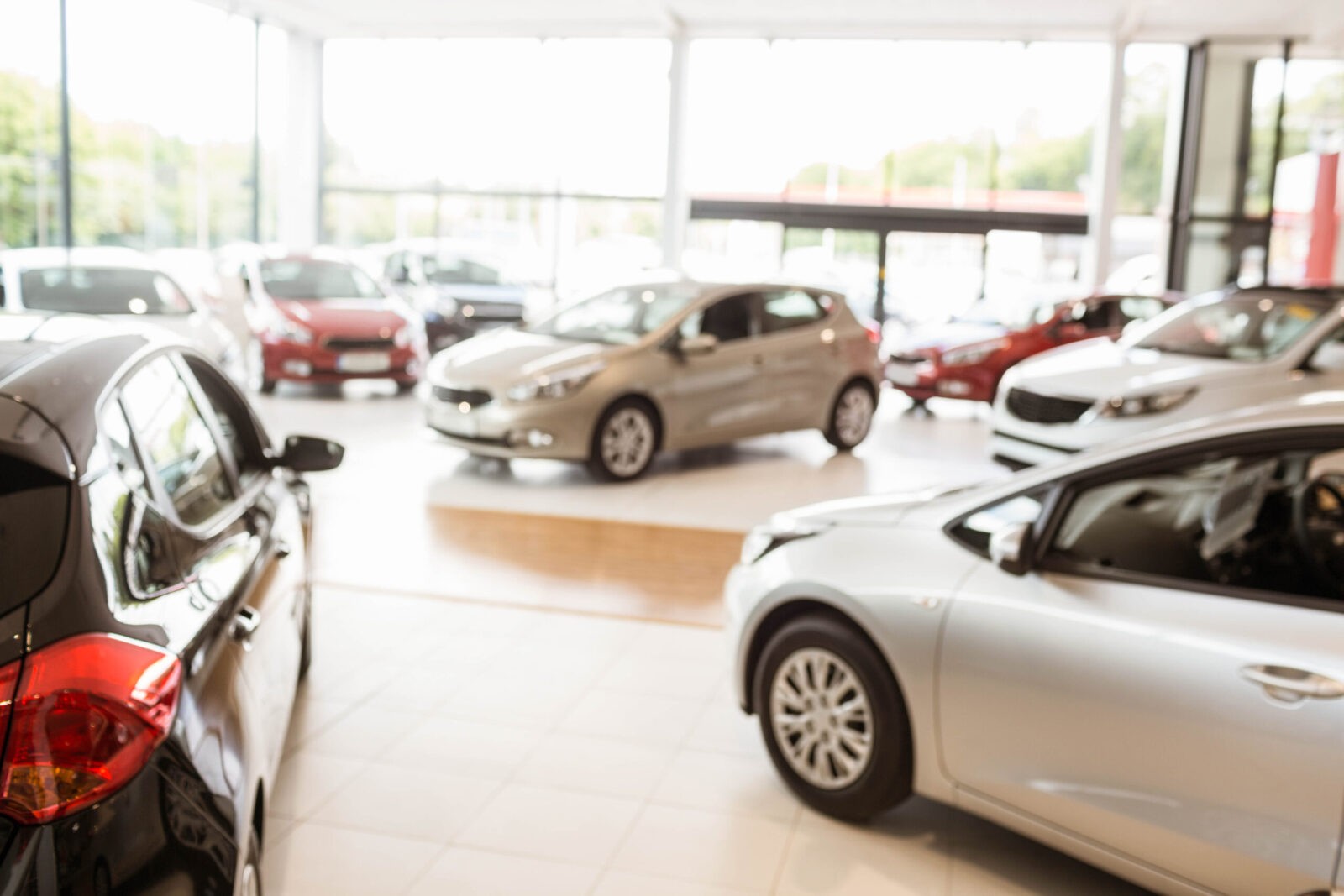 Buying a new car could be a challenge especially, when you don't know what to look out for. With the large influx of new car releases in the automobile sector, the task of buying a car gets tougher. Sometimes, it's tempting to only look out for cars in your state. However, this restricts your range of choice. This list below, compiles the most popular cars sold and shipped from 2020 till date including their specifications.
From this list, you can choose one that suits your taste perfectly. You'd also learn the basics of how to transport your car across the 18 largest counties in the country.
Most Popular Cars Sold And Shipped From 2020 till Date
1. Ford F-Series
According to statistics, the Ford F-Series ranks high as the most popular cars sold in the US in 2021. Unlike several of its counterparts, the van has a pro-power onboard electrical system. This allows it to act as a generator for up to 64 hours.
Furthermore, the van has a smooth, responsive, and easy-to-drive steering system. Hence, it gives you the same comfort and ease you'd enjoy while driving the car.
No doubt, the F-150 is an amazing truck. However, it has limited cabin space. This is an offside for drivers who would love to travel with many loads.
2. Ram Pickup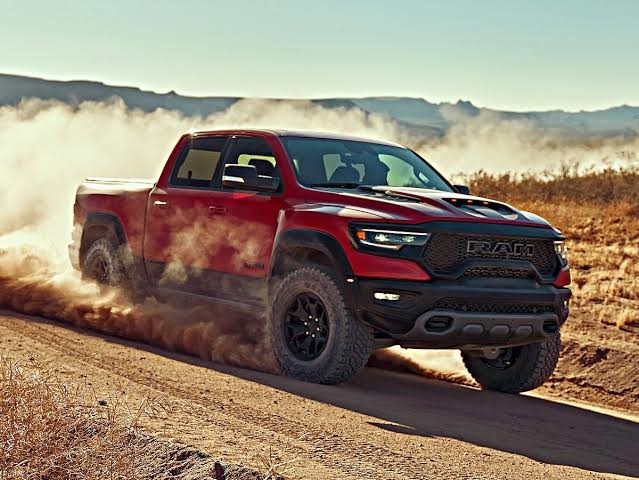 The interior of the Ram Pickup speaks of poise and class. Its leather-wrapped seats and steering wheel are a beauty to behold. It has a chrome finishing and an avant-garde infotainment system.
Furthermore, the truck boasts of a large cabin. Its size is quite larger than the size of other truck brands. The truck makes use of a coil rear and air ride suspension. Hence, making room for smooth movement.
Its effective RamBox Cargo management system is one of the unique features of this truck. With this feature, you can lock up your valuables without being bothered about their safety.
The Ram Pickup has a large towing capacity. But it's not as large as its Ford counterparts.
3. Chevrolet Silverado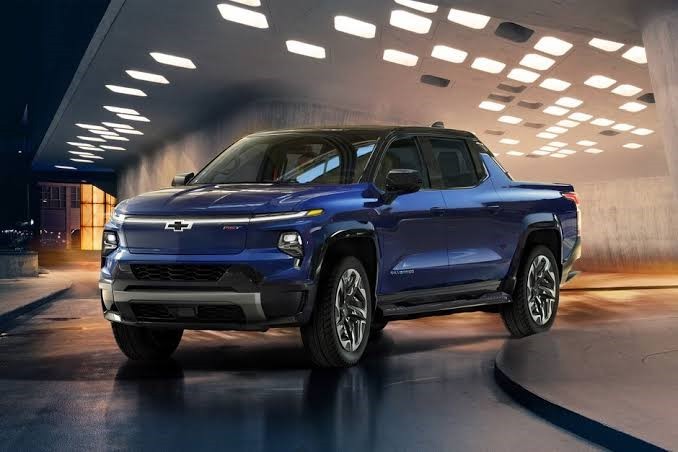 The Chevrolet Silverado 1500 is arguably one of the best trucks available. It is perfectly suited for a wide range of tasks. Whether it is camping off-road or your everyday activities, Chevrolet is set to go with you.
The truck uses a multi-camera trailering system. Hence, giving you more viewing angles than most trucks. It uses a turbo diesel engine. This helps in effective fuel management.
The Chevrolet Silverado is one of the most popular cars built to give an amazing off-road experience. It makes use of Rancho twin-tube shocks, skid plates, and upgraded tires. These ensure that the terrain of the road does not affect the internal compartment of the truck.
However, compared to other trucks available, the interior of the Chevrolet Silverado is dated. 
4. Toyota Rav 4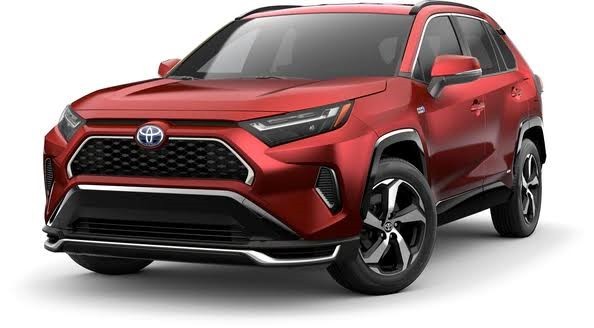 The Toyota Rav 4 was designed to cater to different users. It has 11 different trims. This ensures that different users find a Rav 4 that suits their taste.
For lovers of basic features, the LE trim will be a perfect suit. Customers with a more refined taste would certainly fall in love with the limited trim. While the average user will find a favorite among the trims in between.
Every trim of the Rav 4 is powered by a 2.5-liter engine. Also, it is built with Toyota Safety Sense 2.0. This gives the driver a lot of assist packages which keeps them safe to a degree. Asides being one of the most popular cars, the base trim still runs on outdated technologies, making it a not so amazing choice.
5. Honda CR-V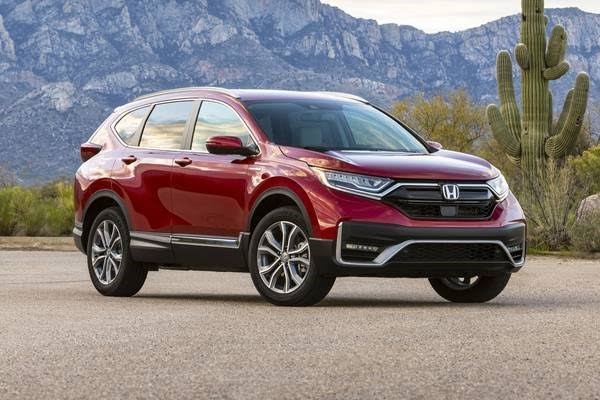 One major feature that stands out in the Honda CR-V is its spaciousness. It has room to accommodate everything you'd need for comfort. In this model, the Honda upgraded the ride comfort which was an issue in the previous model.
CR-V has an adaptive Cruise Control (ACC) with Low-speed follow. This serves as a suitable assist in traffic. Furthermore, it employs the use of Active Noise Cancellation. As such, filtering out frequencies that are not pleasing to the ear.
One major offside of the CR-V is that it is not the best choice for cruising at high speed.
6. Toyota Camry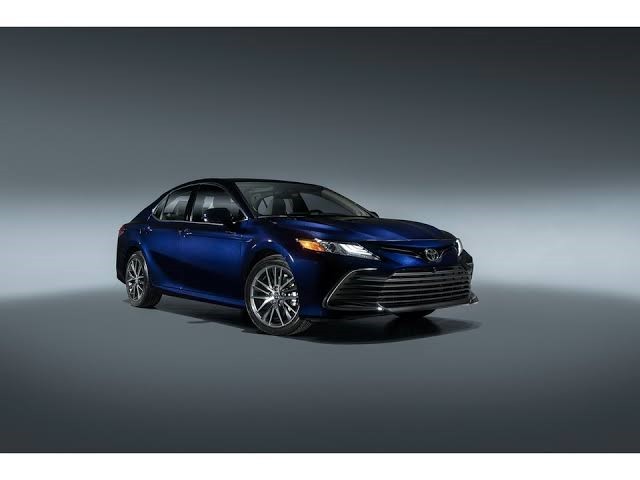 Toyota Camry runs on a 301-hp V6 engine. It has an 8-speed  paddle shifter just below the steering wheel. This gives it a speed that can be likened to that of a sports car.
One major focus of the Toyota Camry 2021 model is safety. This is shown by their crash-test score and the standard equipment list. The infotainment of the brand was also updated to run smoothly on its 7.0 and 9.0 touchscreen units.
Additionally, its Apple carplay and Android auto make it possible to get navigation and voice commands while driving. A major disadvantage of the Toyota Camry is the outdated performance of its hybrid model. Yet, this doesn't stop it from being one of the most popular cars sold and shipped from 2021 till date.
7. Nissan Rogue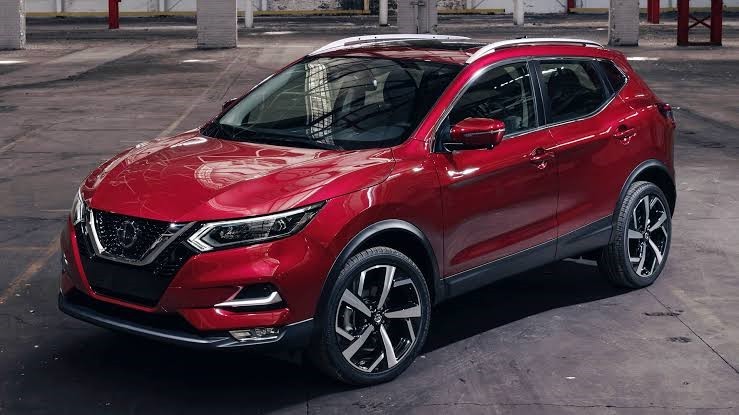 Nissan Rogue blows the mind with its attractive exterior. Its plush interior is enough reason to buy it. The new body of the Nissan Rogue is more aerodynamic. It combines with standard acoustic glass to reduce wind noise.
The car uses an intelligent All-wheel drive. This makes it possible for it to automatically switch from all-wheel drive to front-wheel drive in bad terrains. Furthermore, Nissan Rogue affords you the opportunity of charging your smartphone wirelessly.
The 2021 model didn't stop at refurbishing the looks of the Nissan Rogue. It includes an 8-inch central touchscreen as well. The thoughtfulness that went into the Nissan Rogue is inspiring making it a top choice and counted among the most popular cars bought, sold and shipped from 2021 till date. However, the vehicle still runs on the 2.5liter engine of the previous models.
8. Jeep Grand Cherokee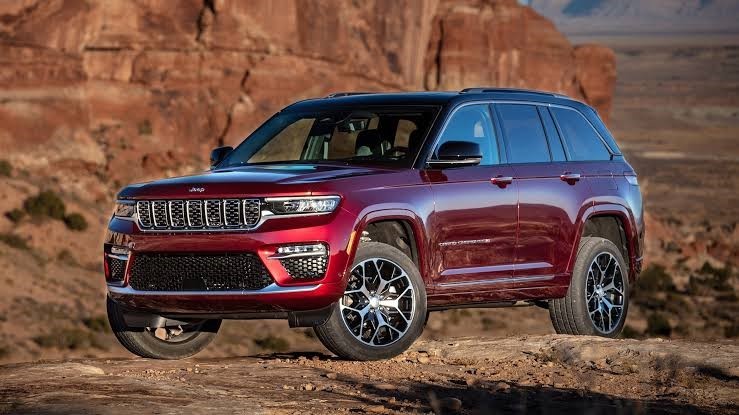 The Grand Cherokee is a king of its own. Regardless of the road condition, a Grand Cherokee is set to go with you. Unlike many other vehicles, it allows you to select the terrain of the tracks you'd be riding on. In case you're not so sure about it, you could allow the auto-select terrain to choose for you.
The Jeep Grand Cherokee features a Quadra-Lift air suspension system. Hence, making it possible to raise or lower the system by a few inches. This feature doesn't only help to get in and out of the jeep, it gives smooth road handling while driving.
Considering the several technological advancements in the automobile industry, the Grand Cherokee is way behind.
9. Toyota Highlander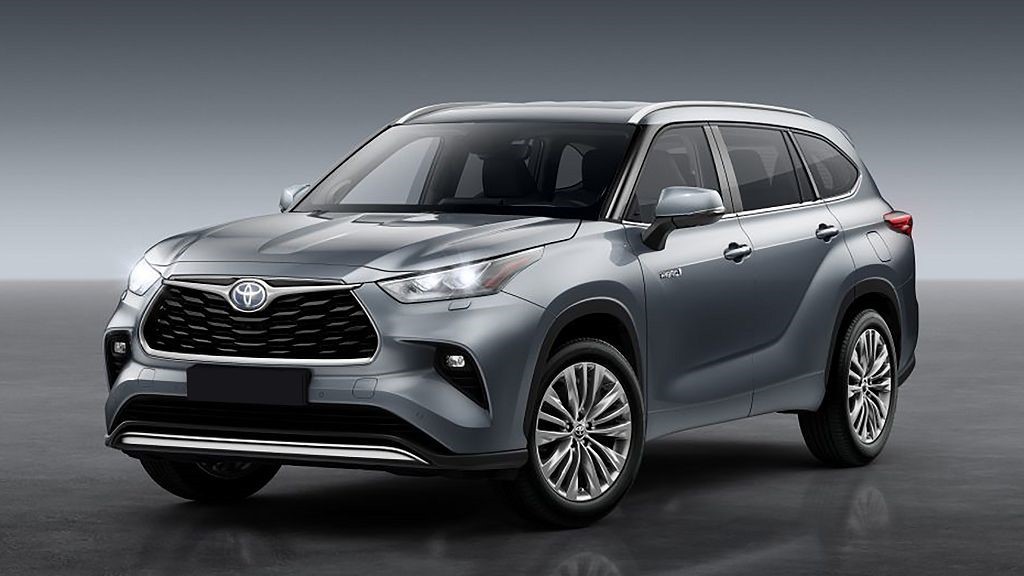 One major feature of the Toyota Highlander is its excellent noise insulation system. This allows you to have a very quiet ride. However, this could also be a disadvantage, because the vehicle is insulated from the road.
The Toyota Highlander uses Clari-Fi technology. This helps to rebuild musical details that were lost during compression. Additionally, its 11 speakers gives you a full-bodied auditory experience.
The vehicle has a torque vectoring system that can shift power to wheels that need traction. Oftentimes, this can be done without any input from the driver. It gives a confident ride during poor weather conditions.
10. Honda Civic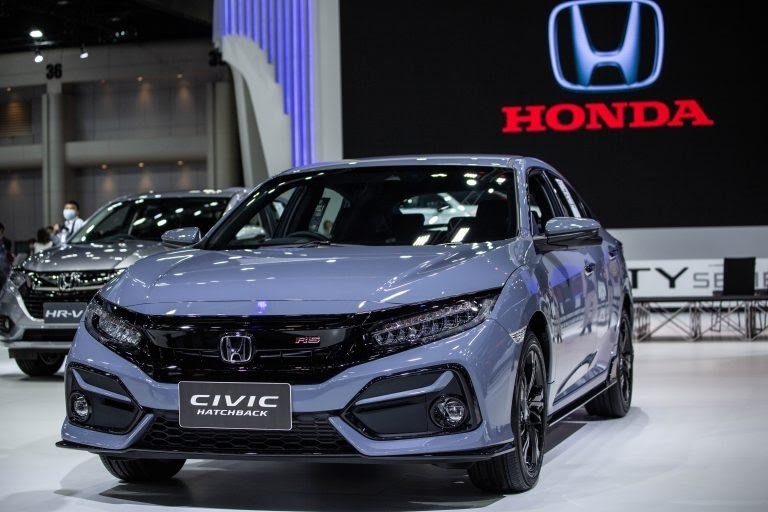 The Honda Civic R+ has a design that is similar to a sports car. The steering is wrapped in Alcantara. As such, ensuring that you have better grip and comfort while driving.
Furthermore, it has a 7 inches touchscreen. This gives you adequate control of the interactive functions of the car.
Unlike conventional cars, type R has three exhaust pipes. When the engine load is high, they all increase exhaust flow. However, at Mid-conditions, the middle pipe draws in air to reduce cabin booming. Unlike most vehicles, the R+ runs on manual gears only.
11. Toyota Tacoma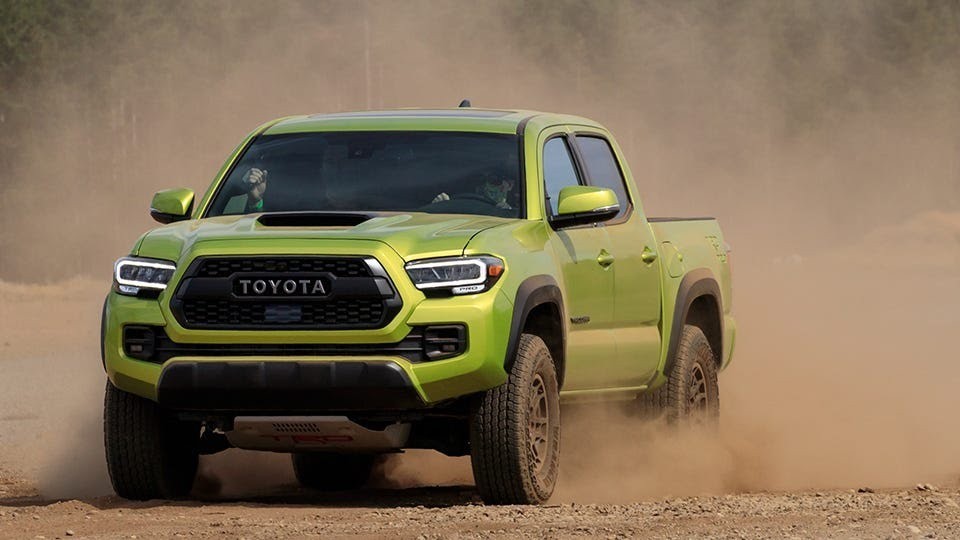 Toyota Tacoma is quite popular because of its low price and high-tech features.  It has a crawl control that helps adjust the brake and throttle for off-road navigation. Toyota Tacoma also has a hill assist feature. This minimizes the rolling of the vehicle in steep and hilly terrains.
To further help the drivers, the truck has a terrain monitor. Hence, giving the driver a visual idea of what the surrounding entails.
With its 8 inches display, you can press a button to have a view of the display from the mounted cameras. This helps to give you a proper view of your surroundings.
12. GMC Sierra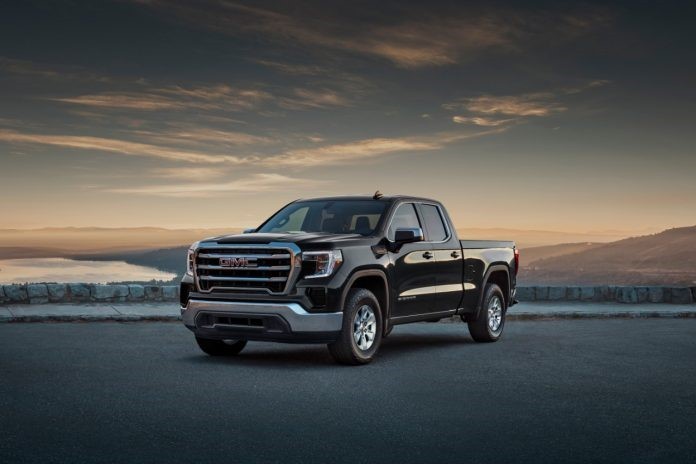 The GMC is the strongest Sierra car at the moment. It can carry about 6000 pounds of load in its bed. It can also tow a load of up to 30000 pounds.
The truck prides itself in owning a customizable Multipro Tailgate system. Hence, making it possible to load and unload the Cargo. There is a pairing of the Sierra with an efficient 10-speed automatic transmission. This eliminates time wastage in finding the right gear.
13. Toyota Corolla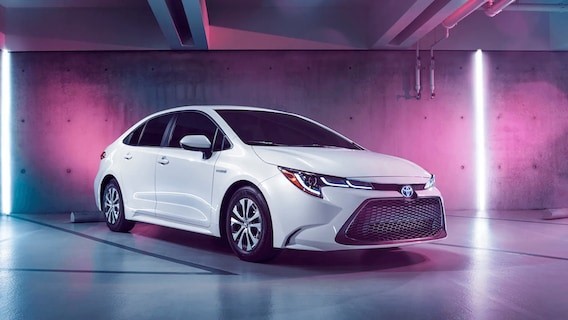 The new Toyota Corolla is the best choice for drivers who would love to reduce the cost of fuel purchase. It has a new feature which shuts off the car engine when in traffic. Hence, it conserves more fuel. It stands out for being among the most popular cars from 2021 till date.
In addition, the car has a voice recognition system. This enables you to perform operations verbally without taking your hands off the steering.
With the Toyota Corolla, easy access to the internet is guaranteed. The car has a standard Wi-Fi hotspot which gives a stable network connection.
14. Ford Explorer
Ford Explorer is a perfect choice for a family with kids. It has three rows of seats. This gives you the chance to strap your baby seats without compromising on keeping important things in the car.
Accessing the third row is easier than imagined. With one button, you get to move the second seat away. Hence, gaining access to the third seat.
Like some of its rivals, Ford explorer uses automated emergency braking. It also employs forward-collision warning and blind-spot monitoring. The primary offside of this vehicle is the closeness of its seats to the floor. This will make it quite uncomfortable for adults to sit in the second and third rows.
15. Jeep Wrangler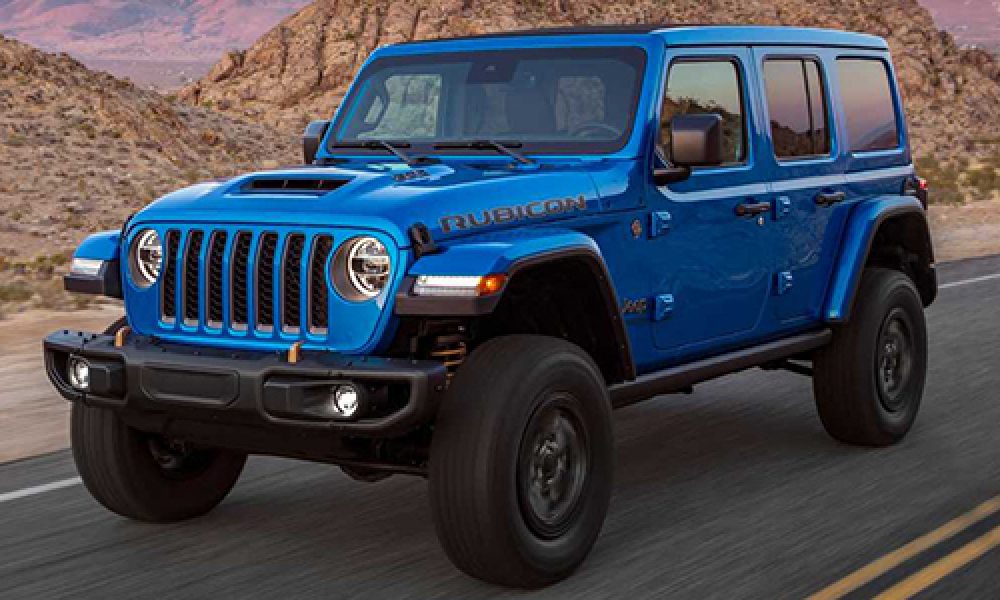 Wrangler is built with a high-strength steel frame and solid foundation. This helps to reduce the impact on the vehicle if a crash occurs. On the preventive side, the jeep has several collision warning systems.
Structures like blind-spot detection, front-end collision warning, and automatic braking are in place. Its android auto and Apple Carplay allow you to sync your music playlist with your jeep easily. Hence, granting you easy access to your song list while staying safe behind the wheel.
With Wrangler, you don't have to worry when you come across a waterlogged path. Its electronic connections are well sealed. Hence keeping them out of the reach of water damage.
16. Honda Accord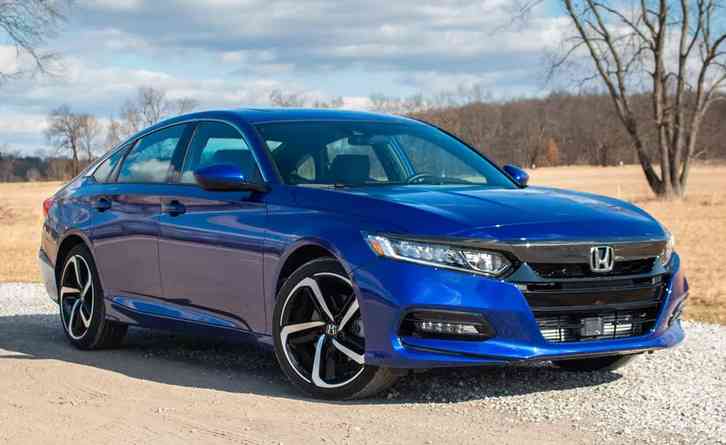 The Honda Accord runs on a 2.0-liter turbo-four engine. Asides employing the use of an engine start and stop button, it puts in place standard security structures to ensure user safety.
It houses a 10-speaker premium audio system. As such, it allows you to have a groovy music ride for your comfort. Honda Accord has an impressive backspace. With a backspace of 40.4 inches, you have reasonable comfort during your trip. This has made it one of the most popular cars in the auto market.
17. Tesla Model Y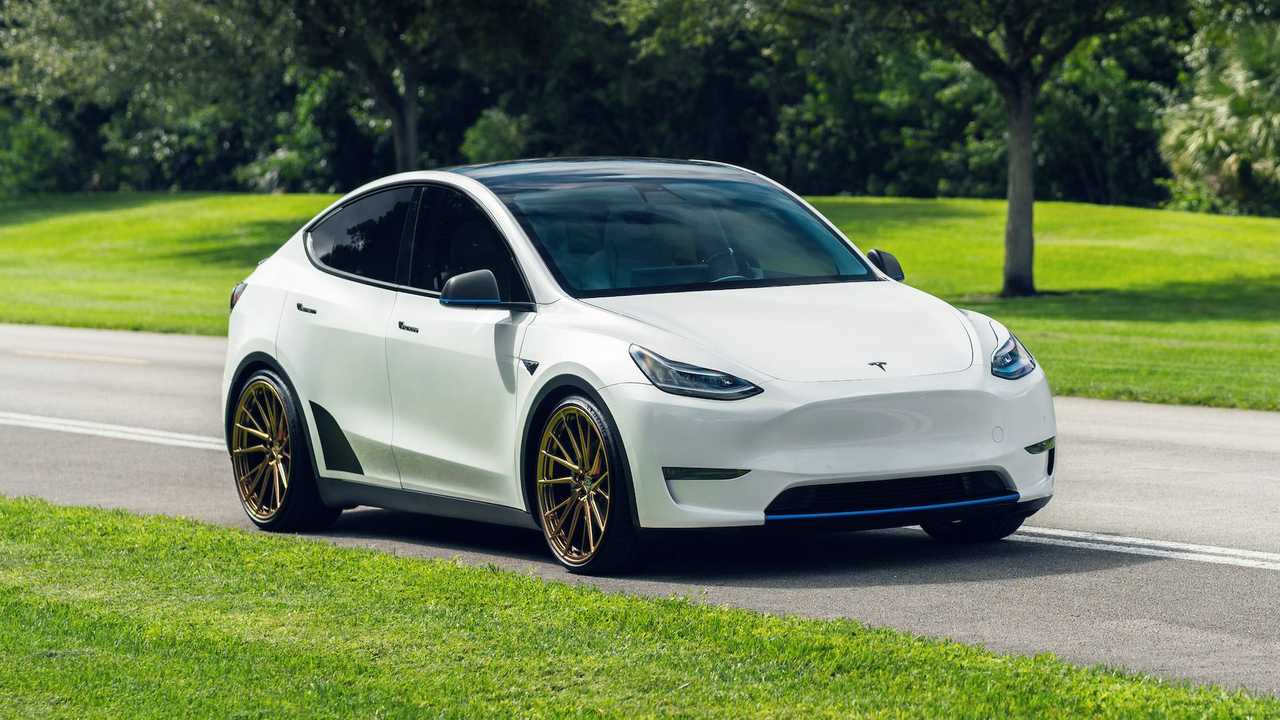 Quite a significant number of reviews about the Tesla Model Y have not been great. However, the uniqueness of this vehicle makes it stand out as one of the most popular cars in USA. Firstly, it has an autopilot driver assistance system.
To enhance the autopilot system, it has 8 external cameras and 12 ultrasonic sensors. Additionally, it has a powerful onboard computer. This serves as an additional layer of safety. The company however advises that drivers only use this system when they are alert.
The Tesla Y also boasts of a HEPA filtration system. This stops toxic chemicals from getting to the cabin of the car. Furthermore, Tesla's Sentry mode allows you to monitor your car from anywhere in the world. It's design provides safety for your car.
18. Mazda CX-5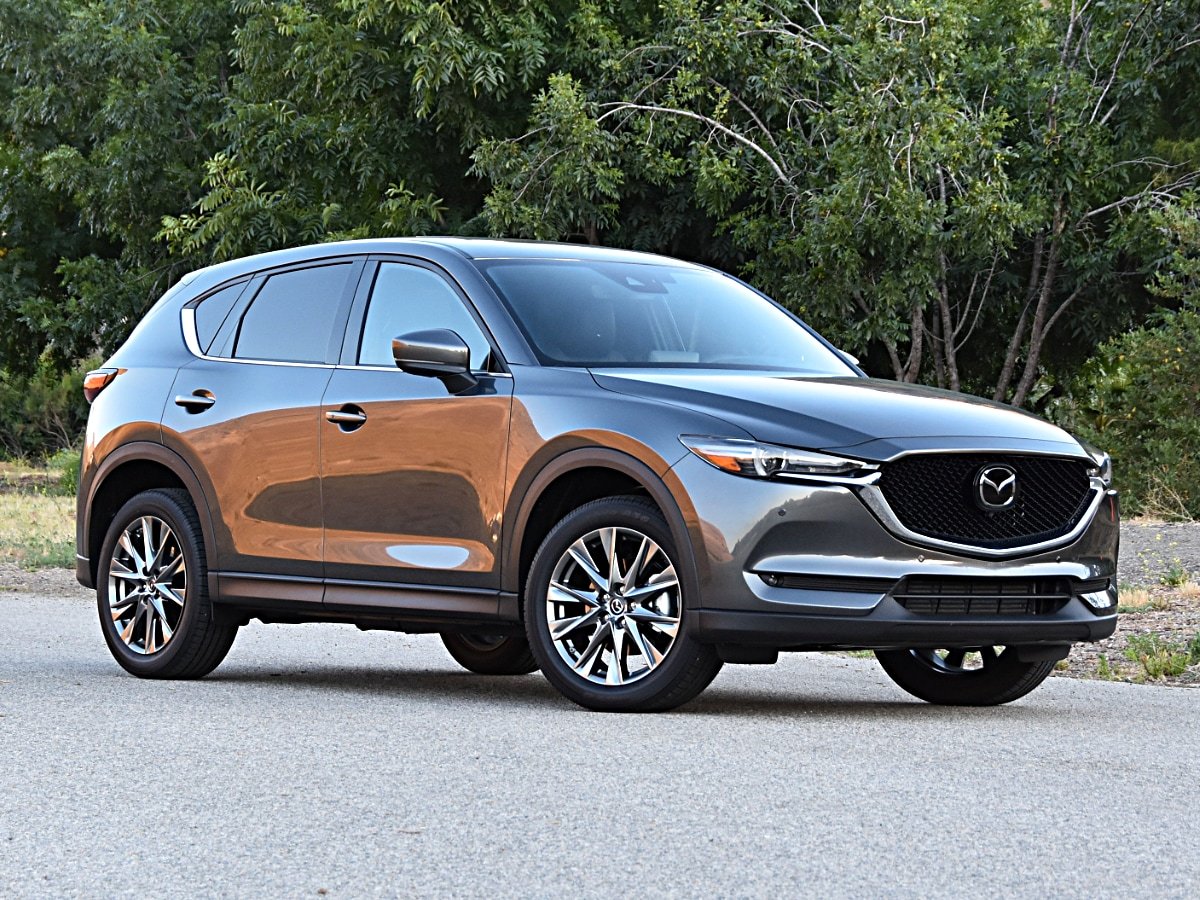 The Mazda CX-5 addressed issues that accompanied the earlier versions of the brand. Challenges relating to the touch screen and Apple Carplay were fixed in the latest model. The CX-5 includes a driver attention monitoring system and reverse automatic emergency braking.
Like many SUV cars, the Mazda CX-5 has standard safety features. They include lane departure warning, adaptive cruise control, pedestrian detection, and blind-spot warning. The car also has a rear-cross traffic alert.
In terms of speed Speed and Comfort, the CX-5 is a great choice. However, if you require a large space, the Mazda CX-5 might not be the best choice for you.
19. Chevrolet Equinox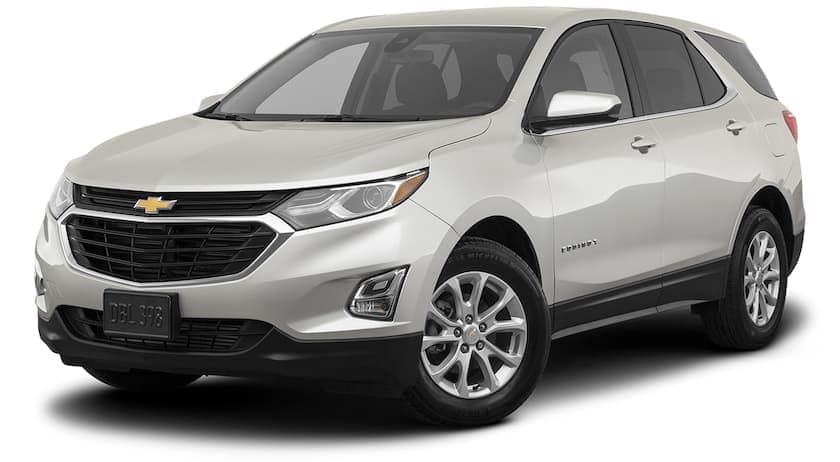 Chevrolet Equinox integrates functional suspension. This absorbs bumps on the road and cancels out irregular movements while commuting. Its sturdy and lightweight steering wheel allows you to navigate with ease.
Its well enhanced all-wheel drive makes its a popular choice for buyers. Thus, ensuring that you glide around corners without discomfort. To cap it all, the car has several storage spaces in the car. As one of the most popular cars, this takes off the stress of holding your dessert cup or travel mug at critical points in your trip.
Satisfyingly, Chevrolet Equinox is one of the best vehicles around. However, its limited cargo space could be a huge turn-off.
20. Subaru Forester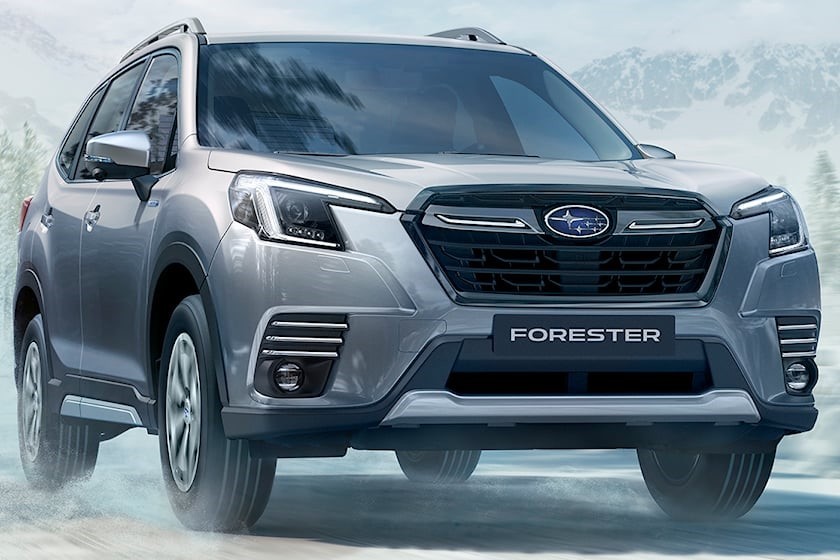 Subaru Forester is a favorite for campers who travel a lot. It has several features to make your trip a smooth one. One of its amazing features is the X-Mode which makes it one of the most popular cars. This is a one-button driving mode. It adjusts the throttle, transmission, torque split, and traction control for trail driving.
The all-terrain tire is also a fantastic feature. Its tires has a knobbier thread pattern that glides easily in the mud and slides through water freely. Thus, it ensures that you have a hitch-free ride in wherever terrain you're traveling through. Furthermore, the tires are street-friendly. As such, you would not need to worry about them making a noise when gliding against the road.
How To Ship These Most Popular Cars To All Metro Areas In The US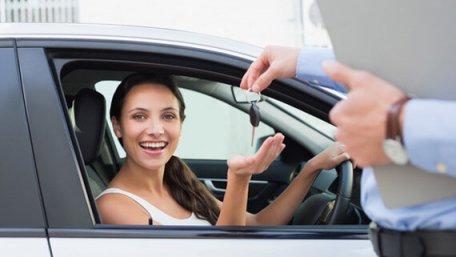 When shopping for a car, your choice of car is the first step. Having done that, you want to ensure that it gets to your home safely. It makes no sense to spend a lot on a purchase, only to get a damaged car.
Before shipping your car, you need to know some key terms.  You also need to know the players in the car shipping industry and considerations in choosing a drop-off and pick-up location. This gives you adequate knowledge and safeguards you from falling into wrong hands.
Key Players in Auto Transport
1. Car Carriers
Car carriers help ship your cars from the purchase point to your proposed destination. Not only do they ship new cars, but carriers can also help transport cars that are in use as well. If you need to relocate and move your vehicle to another location, car carriers are at your beck and call.
Reaching out to a carrier is safer when it's done by a trusted company. Even though you may need to pay a token, the cost won't be as expensive as the cost of losing your car altogether. People who are best suited to reach out to carriers are called Car shipping brokers.
2. Auto Transport Brokers
They serve as the middle-man between customers and carriers. The role of an auto transport broker is to connect customers to trusted carriers. These carriers would ensure that the vehicle gets delivered. However, the car shipping broker would be held responsible for successful delivery.
As easy as that sounds, you want to ensure you conduct a thorough check before entrusting your cars to Auto Transport Brokers. Things you should look out for include:
The Auto Broker's Registration License
There are genuine auto brokers. However, it will be careless to ignore the presence of malicious companies. This makes it important for you to do a thorough check before the car shipping.
You should endeavor not to overlook things like their registration and customer reviews. Furthermore, you want to check for their BBB accreditation. These key things serve as proof of their authenticity.
To be on the safe side, ensure these checks are done before the first conversation with the auto shipping broker.
The Insurance Of the company
Another important thing you want to look out for is the insurance of the company. Hiccups could come up during transportation. As a result, you should be certain that your auto transport broker is capable to bear the liability. Ensure that they are registered with a regulatory body. If possible, you could ask to see their proof of registration.
However, you don't have to waste any more time looking for a trusted Auto Shipping Broker. Metti International is here for you. Metti International is a professional and reliable auto shipping broker bonded and licensed with the Federal Motor Carrier Safety Administration. We are also a three-time finalist with the Better Business Bureau(BBB).
Considerations In Choosing A Pick-up and Drop Off Location during Auto Shipping
Your pick-up and drop-off locations are key in determining how soon you would get your car. The farther your location is from the destination, the longer the time required to ship your car. Due to this, it is advisable to opt for shipping your car to and from major metro areas. Not only will this save time, but it will reduce the auto shipping cost as well.
Let Metti International Help You Ship Your Car
The considerations in shipping your car could be very tiring. Rather than go through the stress, allow Metti International to help you with it. Metti International offers amazing car shipping services. Not only do we cater to individuals, but we also handle the car shipping of Car dealers and Auction houses.
Metti International has superb customer service. We only partner with carriers having a 95% or higher service rating. This eliminates having to wait endlessly for the arrival of your car.
If you need the best auto transport company to ship your car, Metti International is your top choice. Due to our amazing reputation over the years, we earned the BBB Torch Award For Ethics thrice. The Better Business Bureau has accredited Metti International with an A+ rating and we have excellent customer reviews.
With just one dial, you can have access to a trusted and reliable car shipping company. Contact Metti International today at 866.620.1776 to schedule your auto transport or request a quote online. For more information, kindly visit our website at www.mettiintl.com.