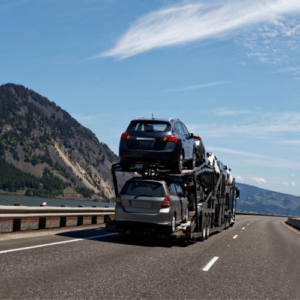 There are several myths and misconceptions about every industry, including the auto transport industry. Before shipping your vehicle, you might have come across some myths and misconceptions about car shipping. Here, we are debunking the top three myths and misconception about auto transport. With the information below, you can make a well-informed decision before car shipping.
Auto Transport Carriers are Unreliable
While some shippers think it is best to find a car carrier for car shipping, the communication gap between the shipper and the car carrier is a significant challenge. Due to this issue, it is best to employ the services of a car shipping broker. Car shipping brokers are the perfect middlemen between the shipper and the car carriers. A car shipping broker will ensure smooth communication between you and the car carriers throughout the entire shipment process.
Delays or sudden cancellation by car carriers could happen. But, car shipping brokers are meticulous in selecting the most suitable car shipping carrier for you. The best car shipping brokers are highly experienced in the auto shipping industry. They have a network of trustworthy car shipping carriers that they work with, so; you don't have to go through any disappointment during your car shipment. They can easily find another one for you whenever a car shipping carrier fails to meet your needs. Go for a highly experienced car shipping broker with excellent track records who provide highly reliable service.
Cheaper Quotes are The Best
Your car is a valued possession, and you do not want the risk of damages or delay when shipping your car. Some car carriers promise speedy shipment and give extremely low quotes. However, it would be best to exercise caution as the lowest prices aren't always the best options. The price quote process ensures that the car shipping company adequately considers your shipping details and other factors when calculating the cost. It is vital to ensure your car is in the right hands and with the best car shipping company you can trust, like Metti International.
For accurate and transparent pricing, employ the service of a good auto transport company like Metti International.  You don't have to worry about hidden fees as your car shipping broker offers excellent rates and will quote you the exact price for your shipment. It ensures you have peace of mind and your car arrives at its destination timely and safely.
Enclosed Auto Shipment Is The Only Safe Auto Transport Method
Most people prefer enclosed car shipping for shipping luxury, classic or exotic cars. Enclosed Car Shipping provides extra protection from the road elements, prying eyes, and harsh weather conditions. However, it is more expensive.
If you plan to ship a regular car, the Open Carrier Auto transport Method is a great option and the most cost-effective method for shipping your vehicle.  The Open Carrier Auto Transport is safe, and it is popularly used for transporting regular cars. Other secure car shipping methods include the Containerized auto transport method and the RORO. For overseas shipping, the RORO international car shipping method is less pricey than the overseas containerized shipping method.
Metti International is your trusted and reliable auto shipping broker. At Metti International, we offer quality car shipping services and a smooth transport experience. We are a three-time finalist with the Better Business Bureau (BBB).
Besides offering competitive pricing, we take the utmost care to ensure that your vehicle gets to its destination timely and safely. As a licensed and bonded car shipping broker with the Federal Motor Carrier Safety Administration, we are also committed to providing you with excellent customer service.
Call Metti International today at 866.620.1776 or request a quote online. For more information, visit our website at www.mettiintl.com.