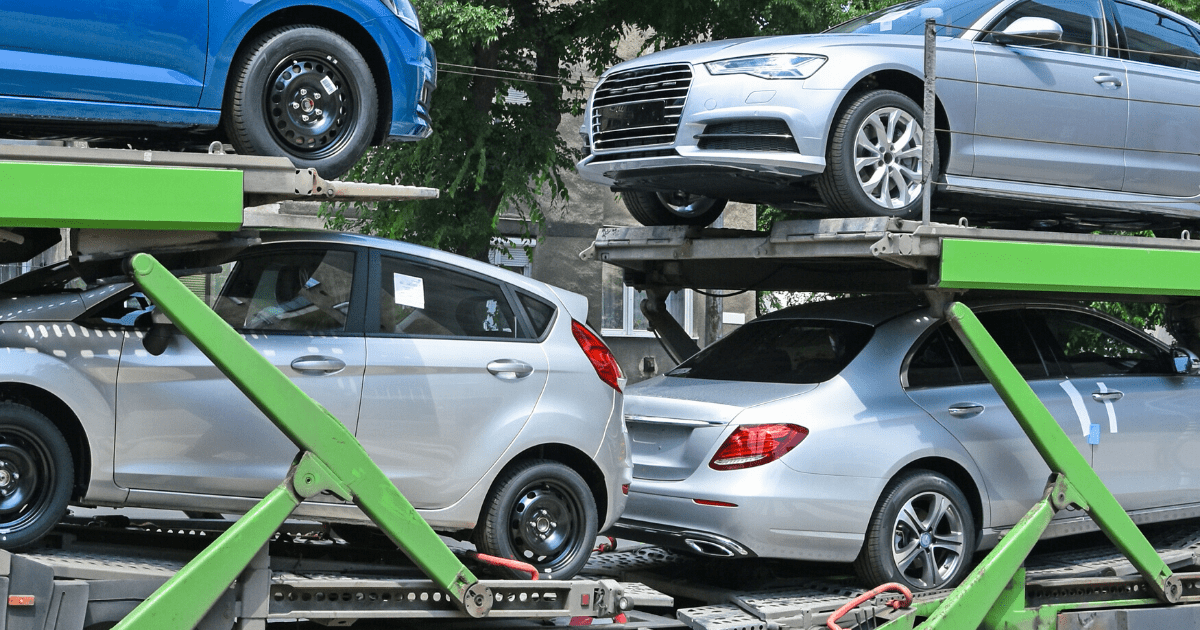 If you have an upcoming move scheduled, whether to another state or country, you may be on the search for a reliable way to transport your car. Luckily auto transport services can help make your car shipping a simple process
There are four main types of car shipping services, and once reviewing them all, you'll be able to determine which one suits your needs for your upcoming move. 
Domestic Car Shipping 
If you're preparing for an upcoming move to another state or city and need to find a car shipping service, there are two main shipping options that you'll want to consider.
Open Carrier Auto Shipping
Open carrier auto shipping is the most common type of domestic auto transport and is easy to coordinate.
At the time of pick up, your car will be loaded onto a two-level trailer pulled by a semi-tractor. Because transport is shared with multiple vehicles, it's often the cheapest option for vehicle shipping. When the driver arrives to pickup your vehicle, he will conduct a vehicle inspection and note the existing condition of the car on a Bill of Lading. When the vehicle arrives at its destination, it will go through the same inspection to guarantee that it's in the same condition as when it left.
Keep in mind that with an open carrier, your car will be exposed to wind, weather conditions, and debris on the highway.  
Enclosed Carrier Auto Shipping
If you have a high value, luxury, or classic vehicle that you need to transport, enclosed carrier auto shipping is one of the best auto transport services for your needs. This will ensure that your car is safe from dust, dirt, and debris, and you can rest assured that it will arrive in the same condition as when it was picked up.
International Auto Transport 
If you have an international move in the near future, it can be a stressful time. Luckily it's easier now more than ever to schedule international auto transport without any problems. 
Roll-On, Roll-Off (RORO) Auto Shipping
If you need to ship cars internationally, roll-on, roll-off auto shipping is the most affordable and convenient option. 
Your car will be driven onto the ship, and when it gets to the designated port, you can simply pick it up and drive home from there. You'll need to be sure to remove all personal items from the vehicle, including your spare tire for safety reasons. 
Although not all ports have the option for RORO, Metti International will help you find the best pick up location and shipping times that fit your needs. 
Overseas Container Auto Shipping 
If you have a high value, luxury, or classic car that you need to ship internationally, an overseas container will keep your car safe and protected during transport. You'll have the option to choose a 20ft container that will only have your car inside or a 40ft container that will be shared with another vehicle. 
An overseas container is a more expensive option, but it will give you peace of mind if you need to ensure your car arrives in mint condition. 
Keep in mind that once the overseas container arrives at your requested port, final shipping arrangements will need to be made to have your vehicle transported to its final destination. 
Metti International Makes Auto Transport Easy
No matter where your next move takes you or the type of automobile transport services you consider we are here to help. As a licensed and bonded broker with the Federal Motor Carrier Safety Administration, we only work with carriers who have a 95% safety and reliability rating giving you peace of mind knowing that your vehicle will be shipped by one of the best auto carriers in the industry. Call Metti International for a free quote today at 866.620.1776!