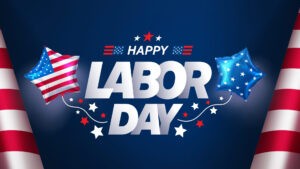 The first Monday of September is a federal holiday known as Labor Day. It is an American holiday that is observed annually to honor the American labor movement. In 1984, President Grover Cleveland signed it into law. 
It is a long weekend known as 'Labor weekend' to celebrate workers in the country for their contributions, works, and achievements. Labor Day represents the end of the summer and the start of the school season for most Americans, particularly young adults and children. It also symbolizes a signal to begin preparing the home for colder temperatures and fall events.
Generally, towns and cities celebrate Labor Day across the United States with picnics, parades, fireworks displays, and other public gatherings. However, this may change this year due to the ongoing COVID-19 pandemic.
Metti International honors the resilient workforce in this country. We recognize all essential frontline workers, especially during this unprecedented global pandemic.
Happy Labor Day!