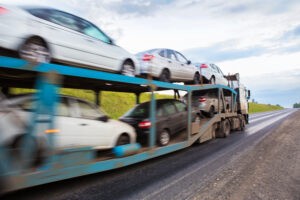 Car shipping remains available to most places! We are still getting calls from auto carriers looking to ship your cars. The prices are about as good as they get and we highly recommend getting a quote to transport your vehicle today. Upon receiving your quote, you can decide if the cost works for your current situation. Give us a call at 866-620-1776 to get started.
Below are references to our industry's Federal governing department. They are updating the current circumstances happening in the trucking industry. As it stands today, we are still moving cars and vehicles.
Metti International Vehicle Transport has been in contact with the Federal Motor Carrier Safety Administration FMCSA to get the latest news as it relates to the auto shipping business. There are currently many freight hauling trucks that cannot move from "Truck Stops" do to the type of freight they are transporting. The Federal government put out an Emergency Declaration for the trucking industry. 
Car shipping is available to most places in the United States. It certainly worth repeating: Car shipping is still available in most places, and we are here to help!