We understand that handing over your car to an unknown driver can be cause for some anxiety. Our drivers are highly professional individuals and damage to cars is incredibly rare. To give you peace of mind, here are 6 simple steps to ensure the process of shipping your car runs as smoothly as possible.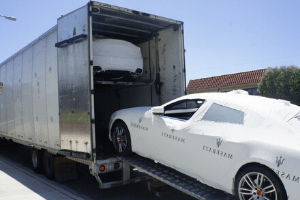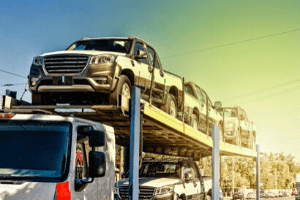 When the carrier comes to collect the car, they will carry out a preliminary inspection. Check that they are filling out the Bill of Lading, a paper where the carrier will mark any existing damage on a standard image of a vehicle.
Take photographs that show the driver is present and carrying out the inspection.
Make sure to get a copy of the Bill of Lading and check that you understand everything written on it.
Before they leave, confirm the anticipated delivery time and address with the carrier and verify that you have the correct contact information to reach them.
Feel free to call them during transit to check that they are on schedule. If not, they should call the day before and again a few hours ahead of the delivery time to coordinate the drop-off.
Upon delivery, check your car carefully with the driver. In the unlikely event that any damage has occurred, immediately report it to his insurance company. If it cannot be resolved immediately, make sure he gives you a copy of his insurance and the Bill of Lading indicating any damage.
Following these steps should guarantee the simple and problem-free shipping of your vehicle.